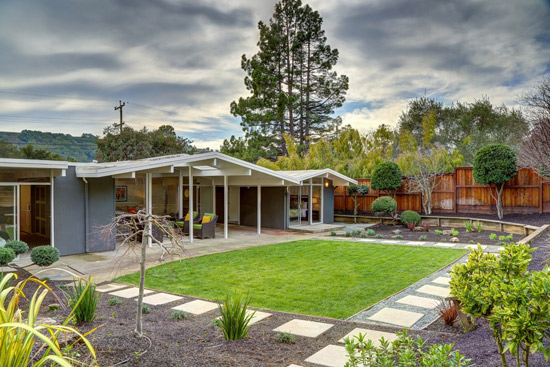 The first time on the market for this 1960s midcentury Eichler property in San Rafael. California, USA, which also has something of a showbiz connection.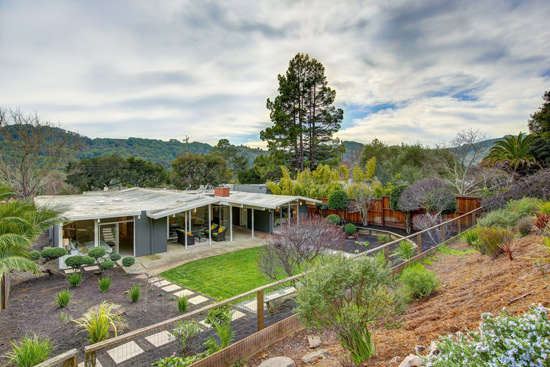 According to the agent, this hour has been the home of Ray and Betty Hirsch and their family since 1961. Ray was '1938 Jitterbug Swing Dance Champion' and the couple also appeared in 1940's Hollywood films starring Judy Garland and Mickey Rooney.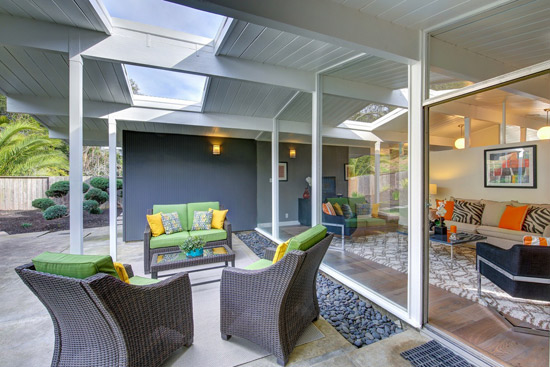 They also had an eye for good design too.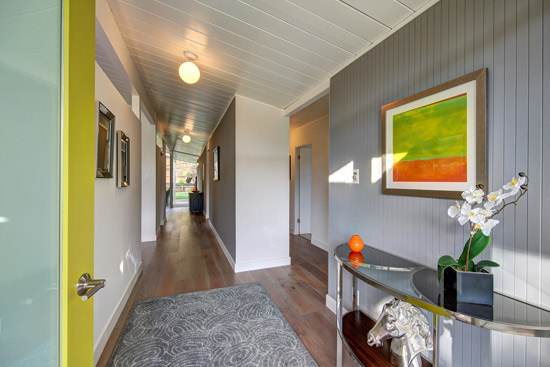 The house, we would guess, is untouched since the early 1960s in structure, but for a 'first time on the market', this place isn't the vintage living space you might expect. In fact, it looks fresh out of a makeover.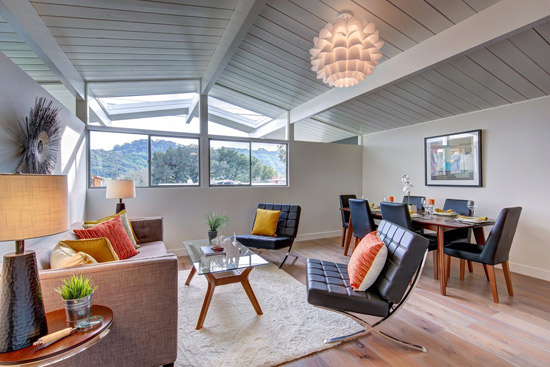 The glazing, the beams and the open space is all present, but the finish has a look of someone paying tribute to the era with the colours and the furnishings, but adding in contemporary detailing where it matters. The kitchen space is certainly a recent addition.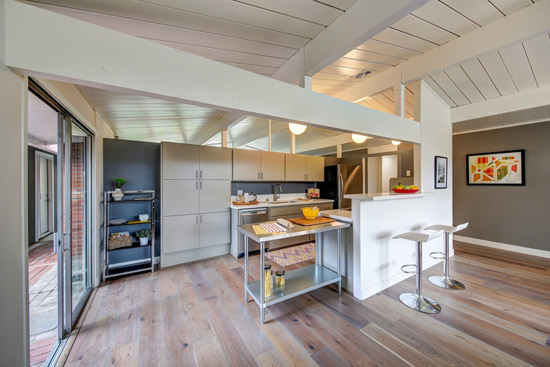 Not that we have a problem with that. This place is absolutely stunning.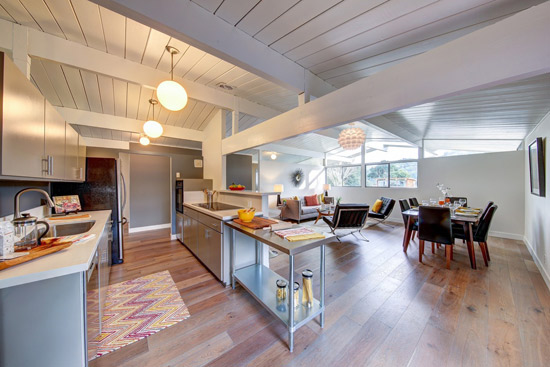 The house sits on s 9,455 sq. ft, lot and backs onto 150 acres of open space. So plenty of peace and quite you would think. There are five bedrooms and three bathrooms inside, as well as the open reception space.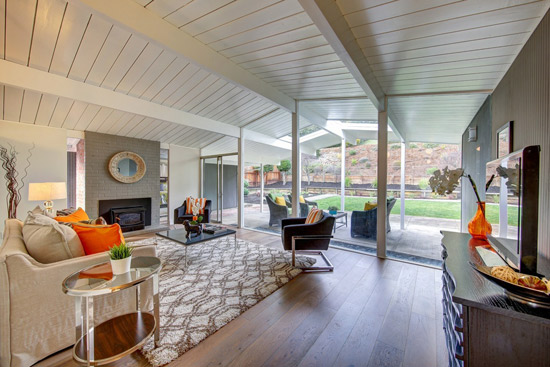 The garden has a nice bonus too. In 1969, the couple added an 'Eichler style' guest cottage for an elderly relative. So added space for family, guests or work space if you prefer.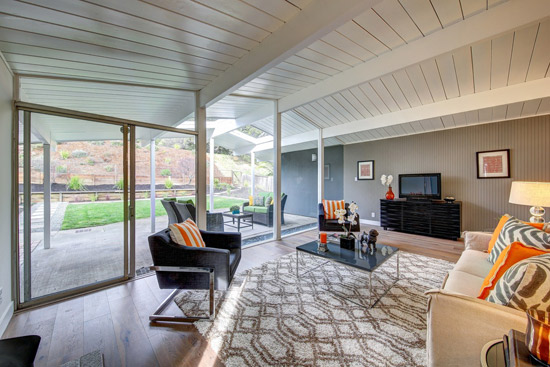 Check out all the images if you can as this place is a real gem. $1,193,000 is the asking price.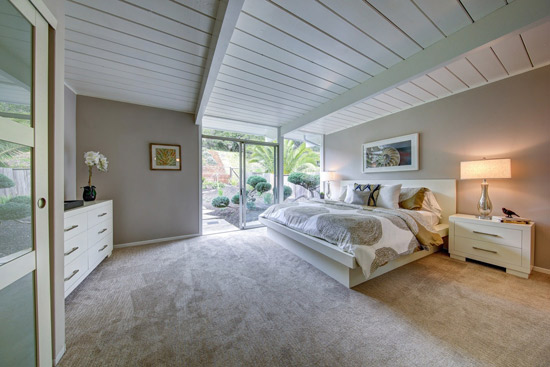 Images and details courtesy of Sotheby's International Realty. For more details and to make an enquiry, please visit their website.
Via Curbed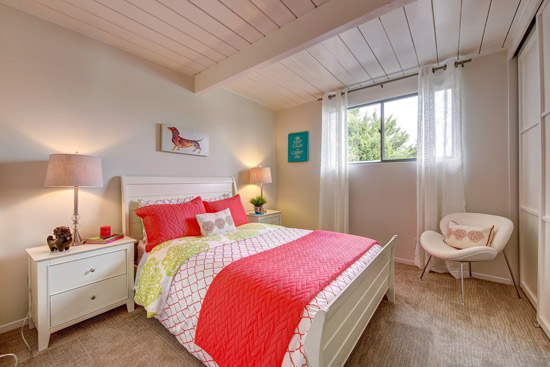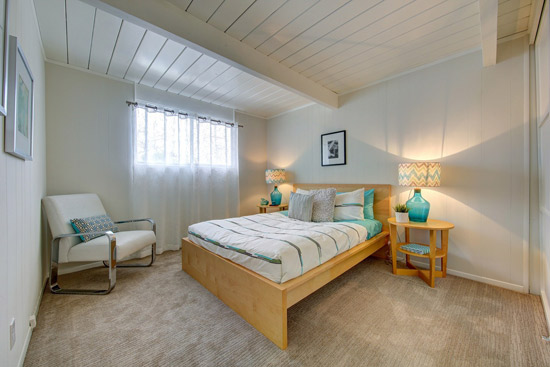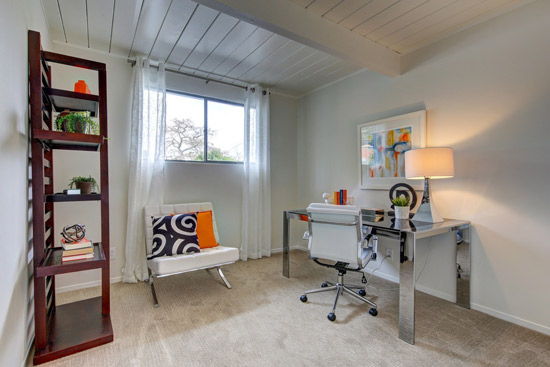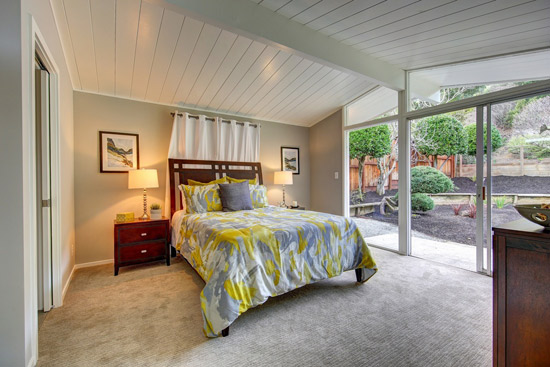 Property Location