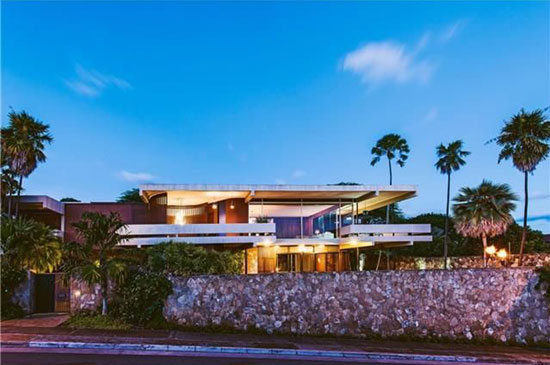 First time on the market for this wonderful 1960s Howard Wong-designed midcentury property in Honolulu, Hawaii, USA. Big thanks to SpokeRecords on Twitter for the tip off.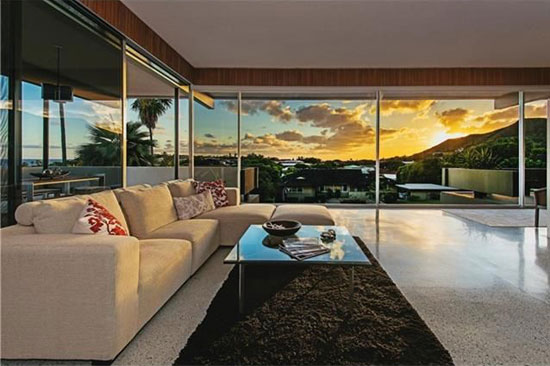 As you can imagine for a house first appearing for sale. there is an awful lot of originality about this place. In fact, not a great deal has changed since 1963, some furnishings and finishes apart.
According to Curbed, the house was built by the current owner's father, who was a local developer and businessman and designed by that first owner's brother, local architect Howard Wong.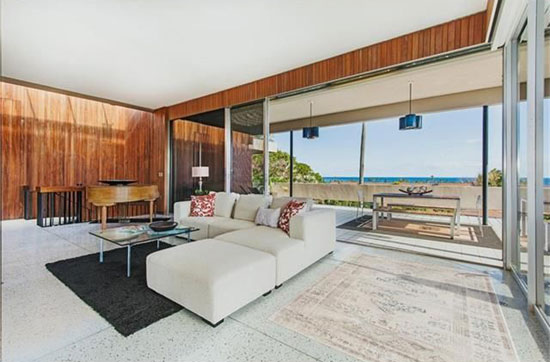 He created a two-storey concrete and steel structure, which is surrounded by rock walls that were 'repurposed from a coral rock bed'. Also here is the original terrazzo flooring, walls of glass, wood cladding, curving interior walls and a separate lower living living space that connects to the main floor through an atrium with a spiral staircase. Yes, very 1960s.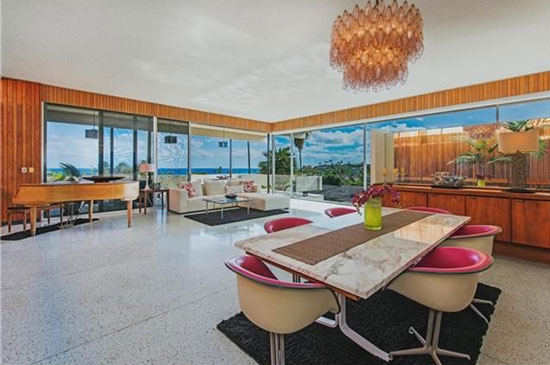 All of that in a house that sits high over surrounding properties and not far from the beach in Honolulu's Diamond Head area. So location also gets a big 'tick'.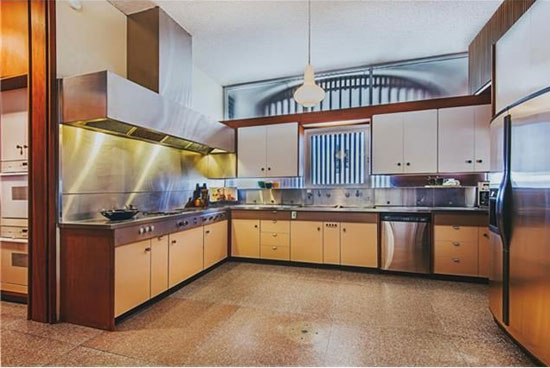 Space is also a plus, covering something like 4,000 sq. ft in total. You will find six bedrooms within that, as well as five bathrooms and plenty6 of reception space taking in those amazing views.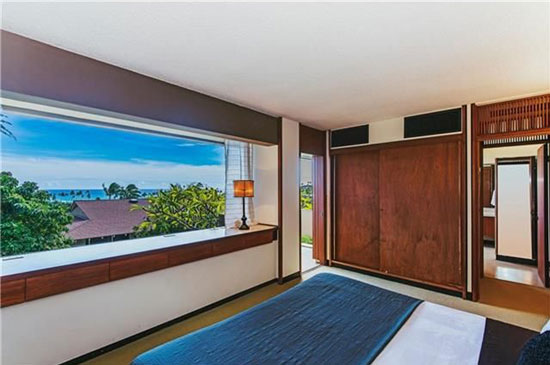 As we said, there is separate space downstairs for either staff or guests, which includes an additoinal kitchen, bedroom, bath, large storage / wine cellar and an open living / play area adjacent to the pool. Outside space too, including a three-car carport and driveway.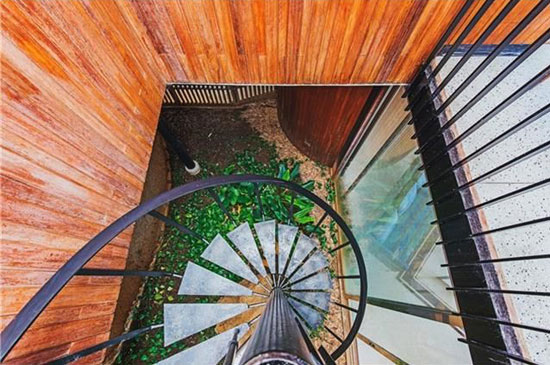 One of those cases where the photos cam say it better than any of our words, so do take those in as well as the additional shots on the agent's site. $3,600,000 is the asking price, which works out at just under £2.5 million.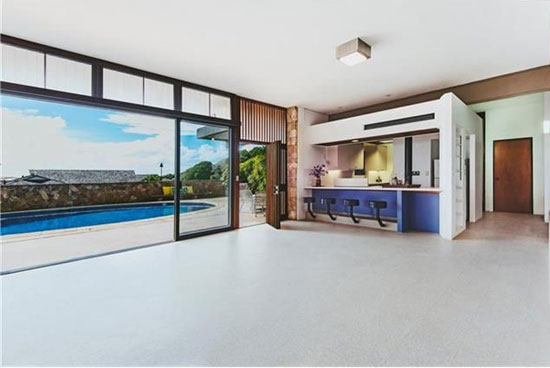 Images and details courtesy of Hawaii Life Real Estate Brokers and Realtor. For more details, photos and to make an enquiry, please visit the website.
Via Curbed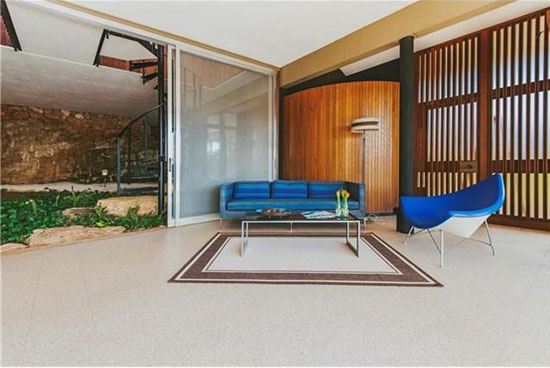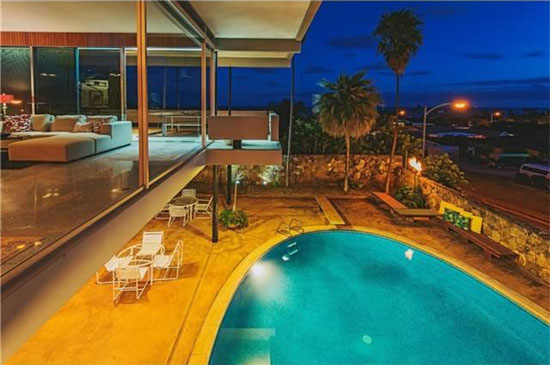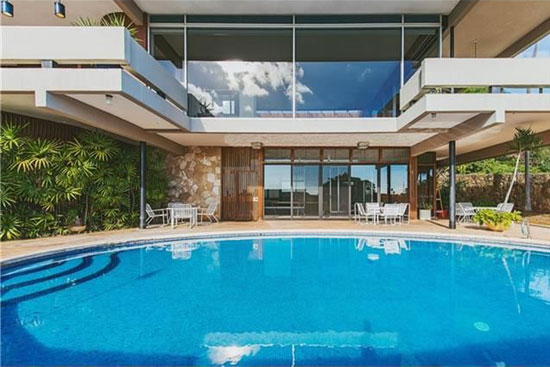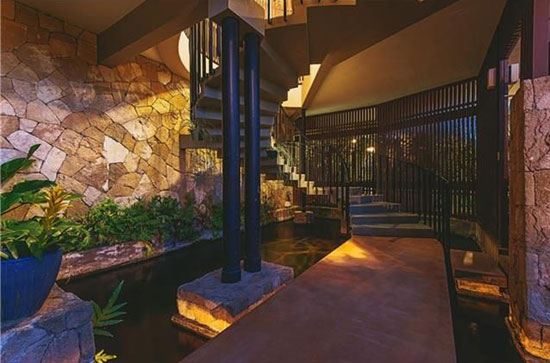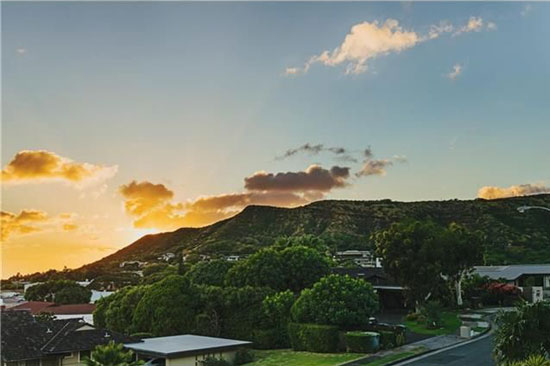 Property Location