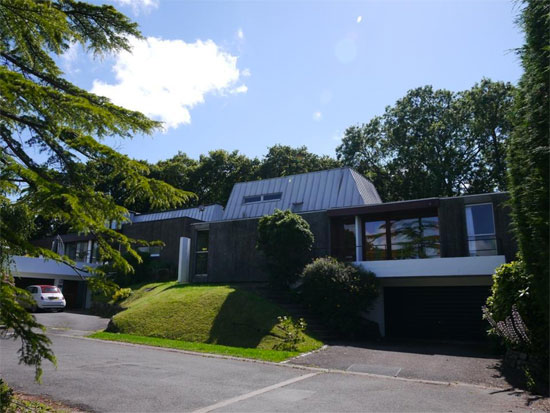 We first saw this place back in early 2014 and fell in love with it. The only problem was that we couldn't afford the asking price for the 1960s Thomas Glyn Jones and John R Evans-designed modernist property in Dinas Powys, South Wales. Perhaps no one else could either as the house is back on the market with a much reduced asking price.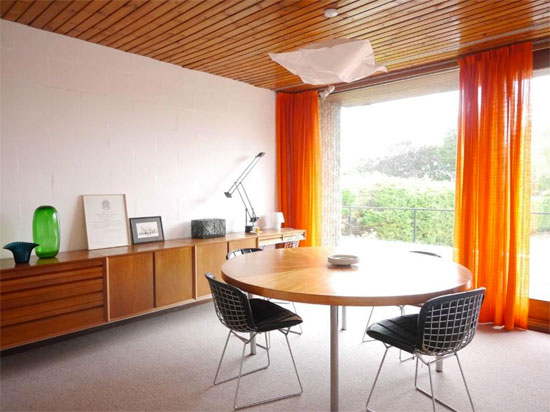 Good news on that front for sure. But we're just happy to see a new set of photos from this late 1960s time capsule, which was granted grade II listing status back in 2006.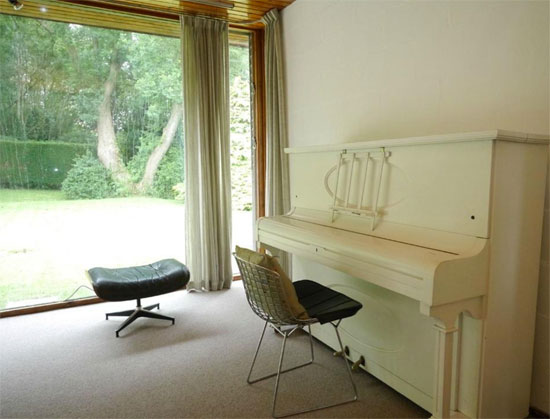 The house actually dates from 1968, the work of Cardiff architects Thomas Glyn Jones & John R Evans and one of six Scandinavian-influenced and award-winning properties on the site. We don't know about the condition of the remaining five, but we do know this one is pretty much untouched since the builders left.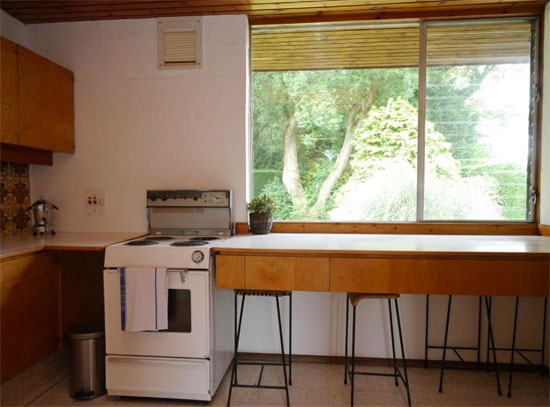 So many features here, it's hard to know where to start. Well, we will mention the ribbed concert and cedar wood ceilings and the aluminium roof to kick off. But also worth talking about is the period kitchen, the floor to ceiling windows and the period detailing throughout you just can't replicate in a modern home.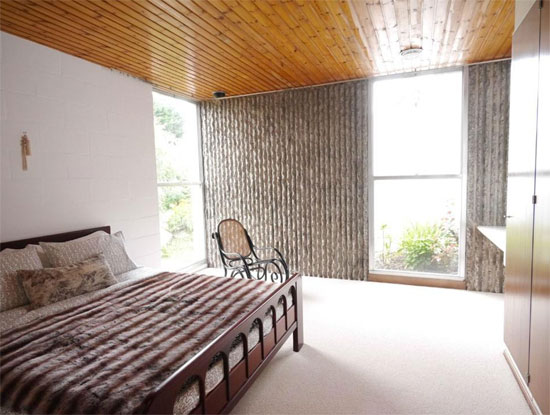 Granted you might not want to replicate that bathroom, but most of the house just needs someone to come in and sharpen up a few rough edges with some decor and interior design of the era. Do that and this is the 1960s modernist dream home.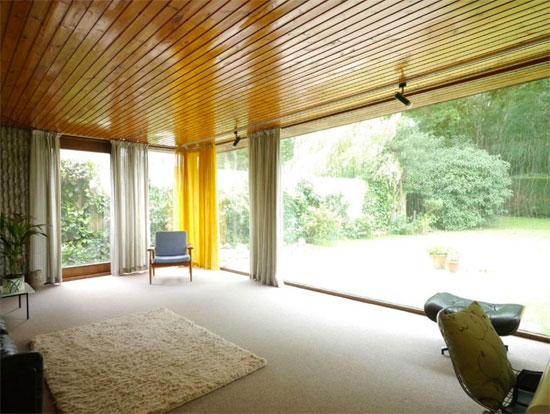 Good amount of space too, with around 2,000 sq. ft available inside. Enter the property and you will find a porch with tiled floor, which in turn leads to an open plan hallways and dining room with floor to ceiling windows, a double height space to the landing and stairwell plus timber clad walls.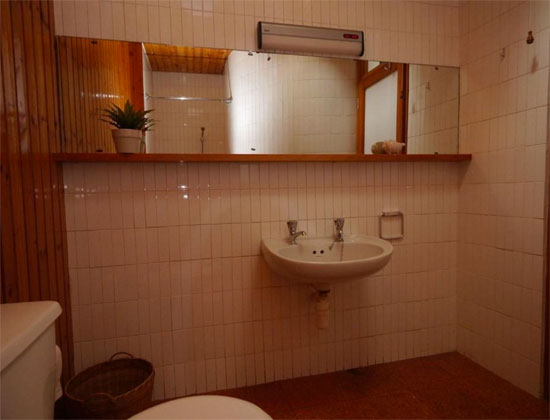 Moving on you will find a lounge with lots more lovely glazing to two sides and exposed concrete to one wall, that original kitchen with shelved pantry, a utility and an inner lobby.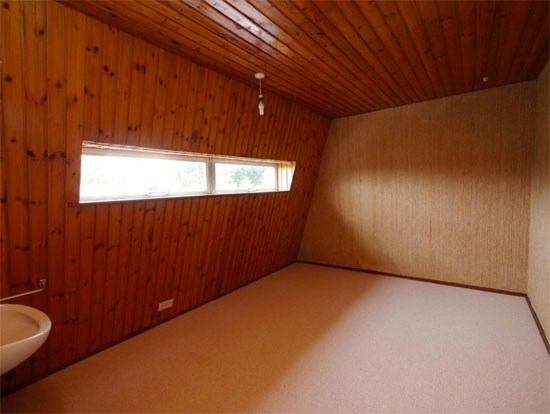 Beyond that is the first bedroom, against with an exposed concrete wall as well as a dressing area and en-suite, a second bedroom with built-in furniture and mirrors, a third bedroom with built-in fittings, a shower room and a bathroom.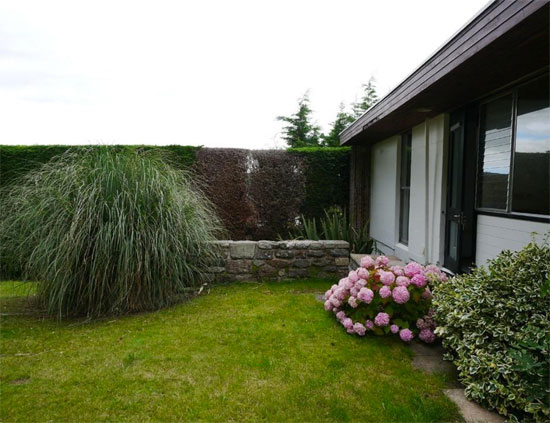 Head to the first floor and you will find a galleried landing with spiral staircase from the hallway, a further bedroom with access to the roof terrace and a fifth bedroom with more built-in furniture.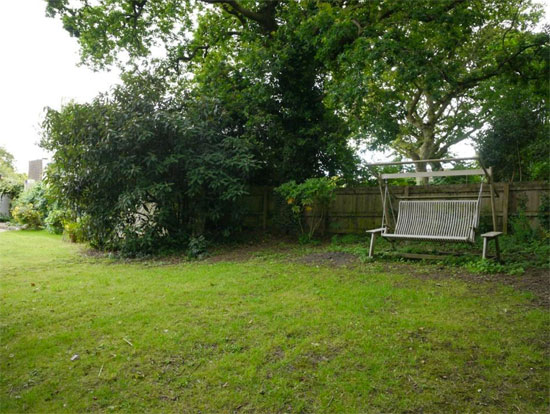 Outside is a front garden, parking space and a double garage. It looks a good-sized plot too, but check that on a viewing.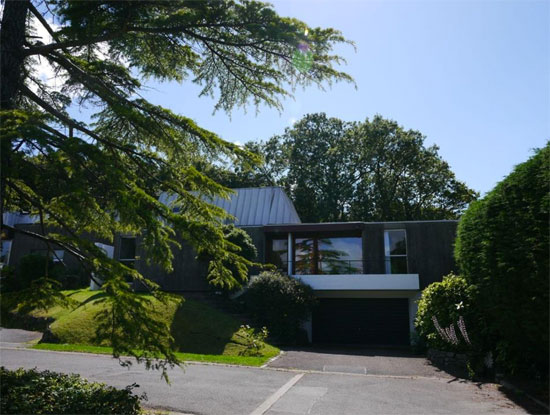 But before you do, check the bank balance and/or the credit rating. This was originally up for sale for £629,000, but the current asking price is down to £499,950. Still not what you would call cheap, but definitely more affordable. More images on the older feature here if you need them.
Images and details courtesy of Shepherd Sharpe. For more images, details and to make an enquiry, please visit the website.
Thanks to Andrew on Twitter for the tip off too!