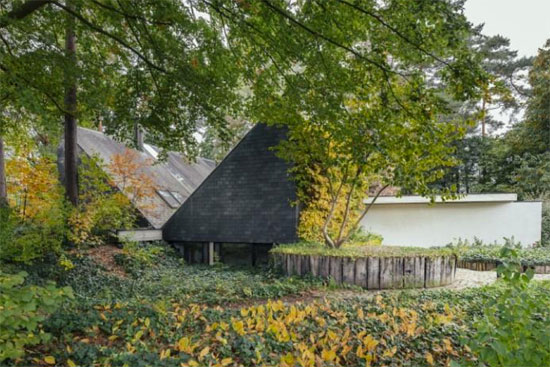 Not only is this a 1970s Gerard Cools-designed brutalist property in Westerlo, Belgium, we also believe this is the architect's own home.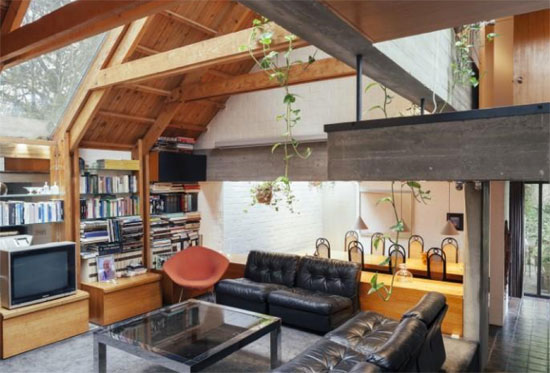 That is, at least, what we can glean from the translated details. One thing is for sure though, this place is incredibly well preserved for a property dating back to 1977.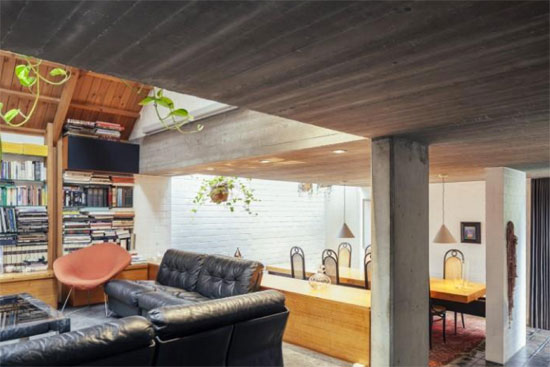 In fact, a quick glance and you might think this is straight out of an interiors magazine of that era, with so many touches of the era still present.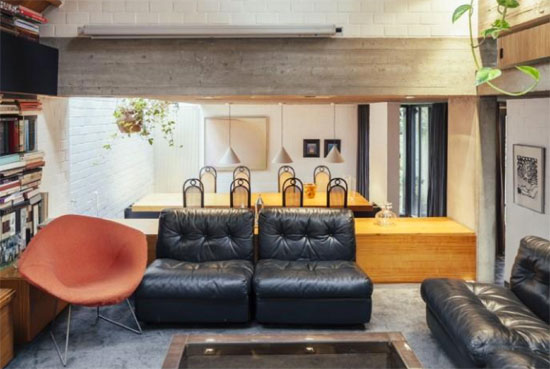 The distinctive angular design of the house looks pretty much unchanged as you might expect, but it's the finishes and design pieces inside that surprise us – everything from the exposed brick, wood, the light fittings and the seating through to the vintage TV and the typewriter on the desk. This really is something of a time capsule.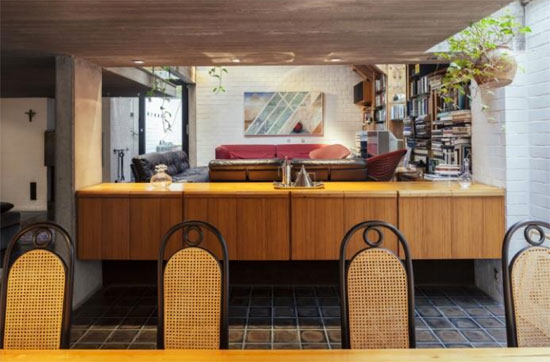 Not everything – we think that kitchen looks a recent update – but not much else has changed since the mid-1970s, which is a big plus for many potential buyers of this kind of home.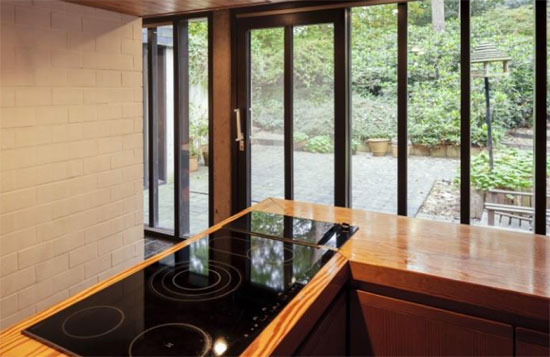 Of course, that means nothing unless the space works for you. This one opens with a spacious entrance hall, leading to what is called the 'living space' and the 'professional space', along with a laundry room, storage and access to a small cellar.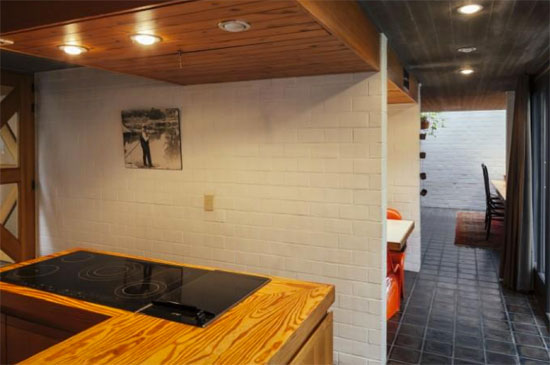 The living room is divided into a sitting area, a dining area and a 'cozy fireplace corner', which also hooks up with the kitchen with 'breakfast nook', which in turn has access to the terrace.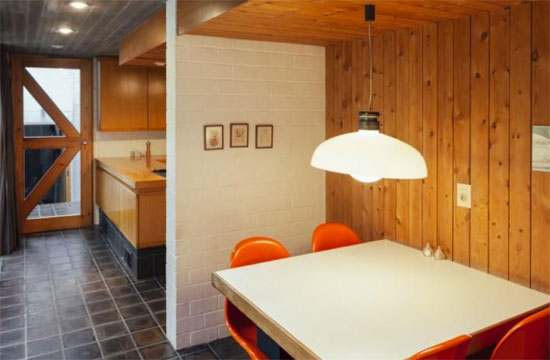 The 'spacious' professional space is currently divided into a practice / office with adjoining storage space, a meeting room and a cellar. Presumably where an architect did (and maybe still does) his business, but flexible to turn itself to other uses.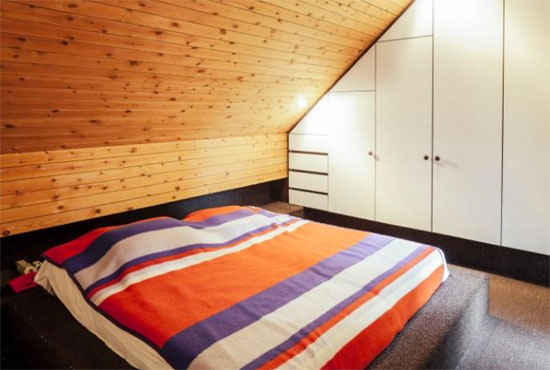 Head upstairs and you get access to three bedrooms with fitted wardrobes, a bathroom and a shower room. The house also has two cellars (presumably alongside the previously mentioned one) and attic storage.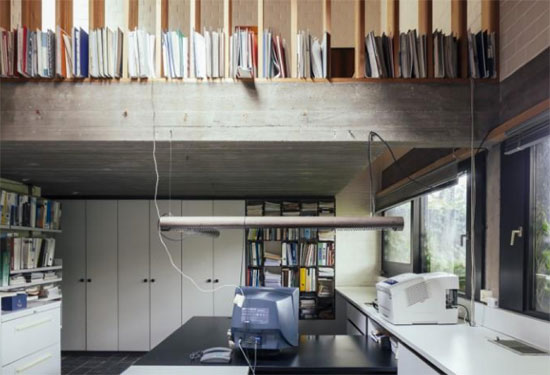 Good sized plot too, which looks to have plenty of garden but also contains two garages, a double carport and a garden shed.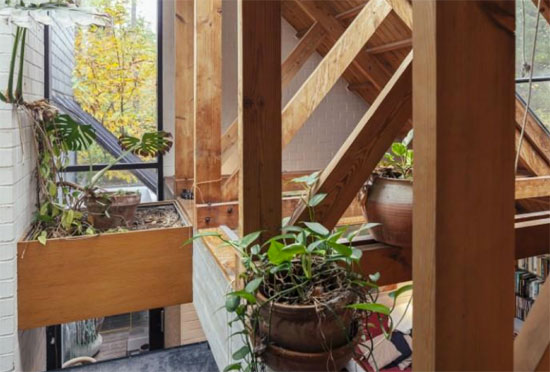 A wonderful place and on the market for €690,000, which works out at around £525,000.
Images and details courtesy of Vansweevelt. For more details and to make an enquiry, please visit their website.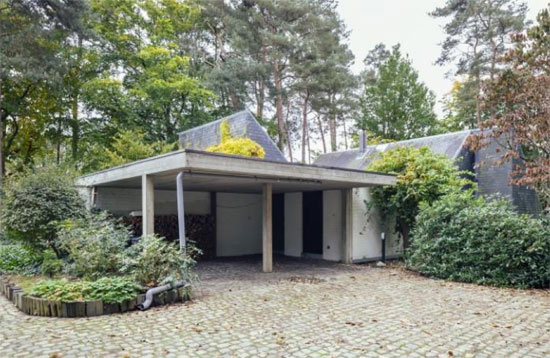 Property Location