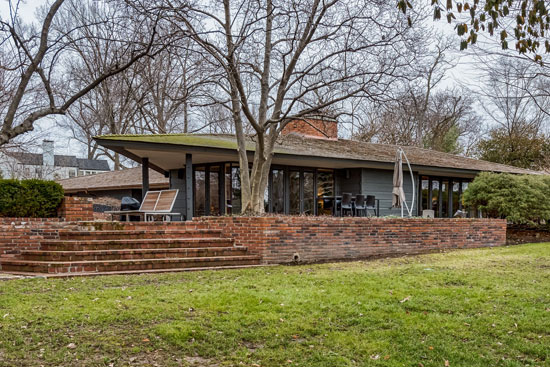 A Frank Lloyd Wright influence at work in this 1950s Bernoudy-Mutrux-designed Simms house in St. Louis, Missouri, USA.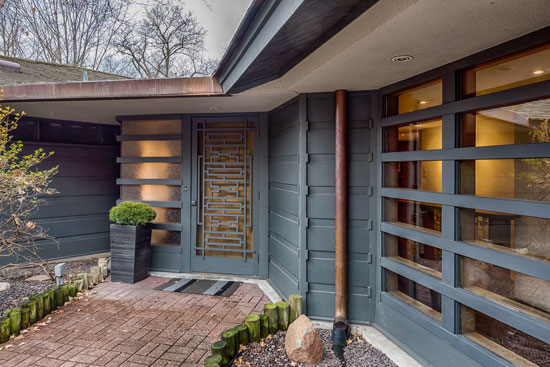 Not that we are taking away anything from the architecture practice behind this house, which is the noted Bernoudy-Mutrux, a firm behind many modernist gems back in the day. But there is a connection.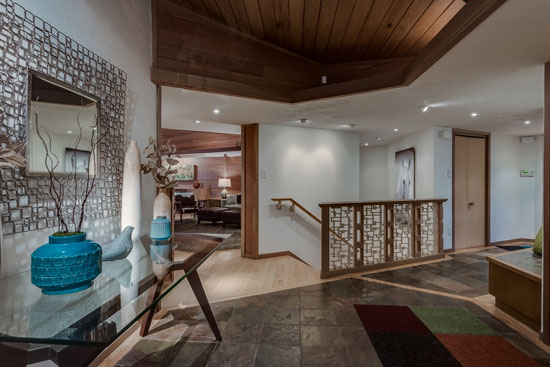 According to Curbed, the co-founder of Bernoudy-Mutrux, William Bernoudy, studied under Frank Lloyd Wright in the 1930s. They also add that this huge 3,371 sq. ft. property was designed on a parallelogram grid like Wright's Kraus House (also in St. Louis), with the look and feel of the interior almost certainly tipping its hat to the work of FLW too.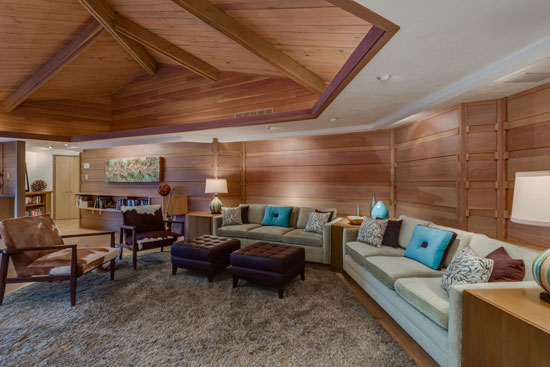 That's the background, but it's the living space of 2016 you are probably more interested in.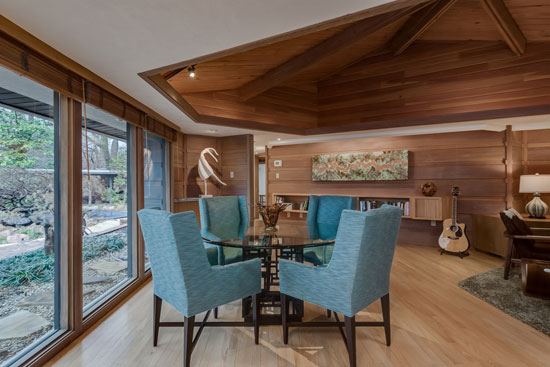 As we said, it definitely has the space, not to mention a few period design features, such as the vaulted ceilings with cove lighting, floor-to-ceiling glazing, cypress wood paneling and the kind of large brick fireplace that's pretty much perfect for this time of year. The coloured concrete floors in the living room have also been restored to their former glory too.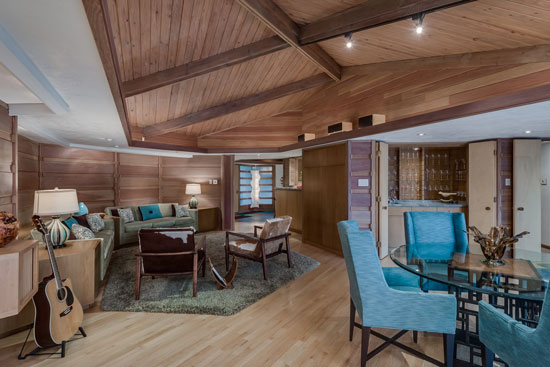 Outside of that, this looks to be a mix of a well-maintained original with contemporary additions or updates. Coming together well, we have to say. The key original features are still in place and the updates are really where you want them (kitchen, bathrooms and so on).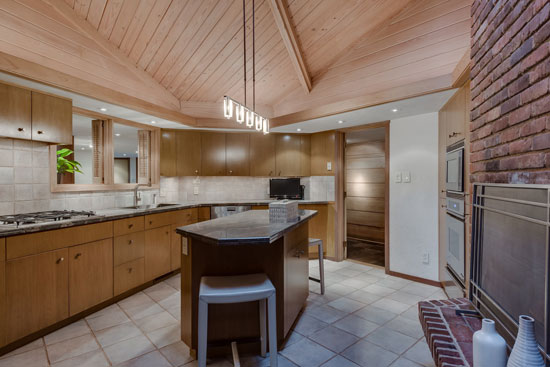 In terms of the layout, the living room has a brick wood-burning fireplace, built-in sofas, and formal dining area, while an adjoining family room has a more informal dining area and more built in seating. The kitchen, is, as you might expect, typically cutting edge.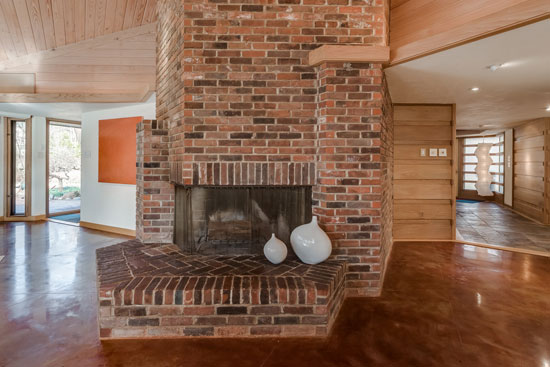 The master bedroom suite is in its 'own wing' with windows that look onto the pool area and a door to a patio. There's also a bathroom that screams the word 'luxury' and two walk-in closets.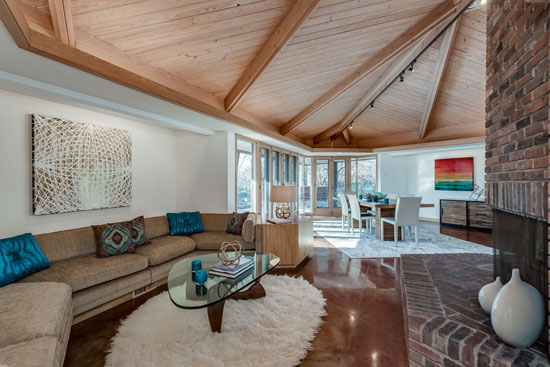 The main floor has two more bedrooms, a full bathroom and dressing room. The lower level has a bedroom, full bathroom, recreation room and access to the pool area. There are also a couple of garage outside the house too, as well as the pool and gardens.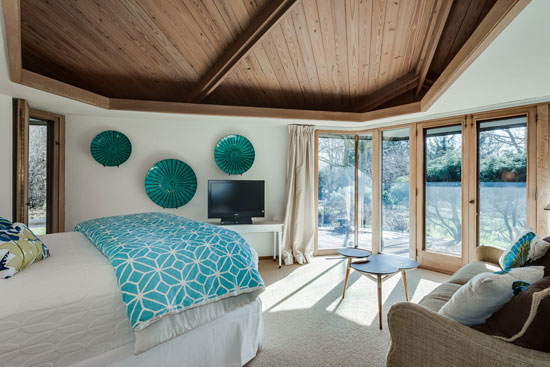 $1,139,000 is the asking price if it appeals.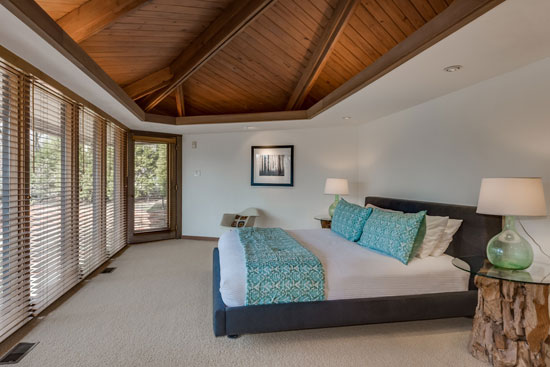 Images and details courtesy of Sothebys. For more details, more photos and to make an enquiry, please visit their website.
Via Curbed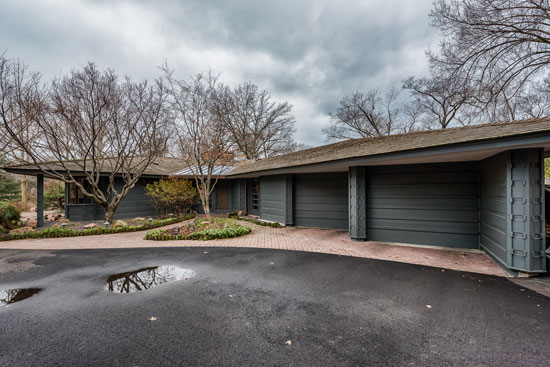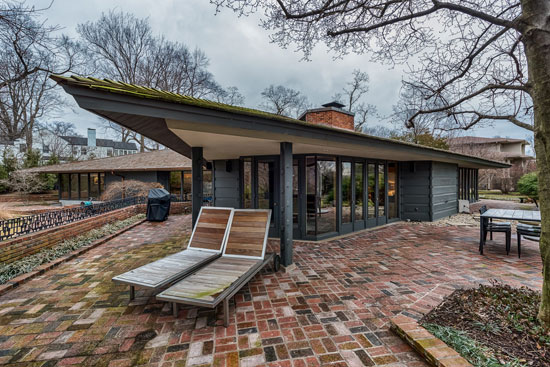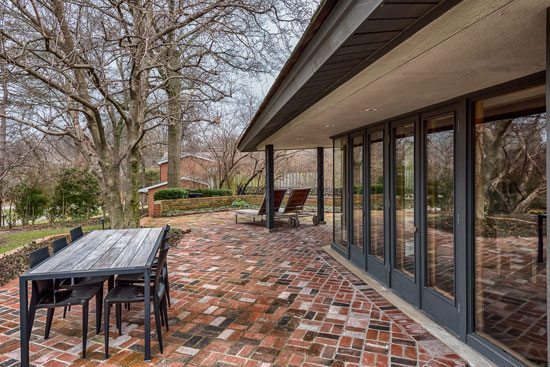 Property Location