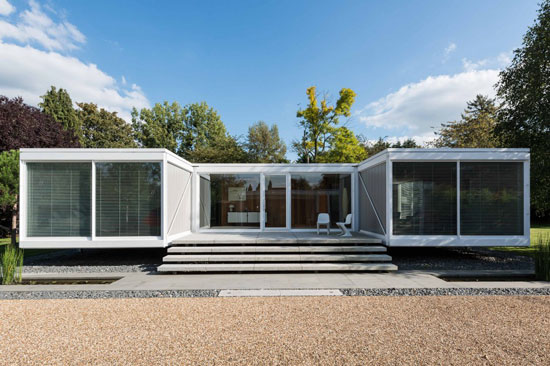 If this has a familiar look it might be because a similar one was on the market back in 2014. Now there's another 1960s Foggo and Thomas-designed modernist property in Holyport, Berkshire up for sale after an extensive renovation.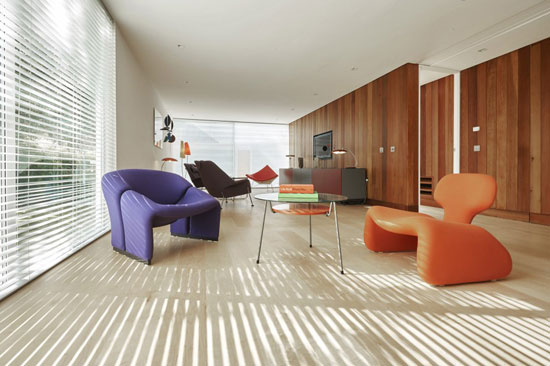 According to the agent, this house last sold in 2009 and with that in mind, we think it might be this one. But that's just a guess, as there are three of these in total.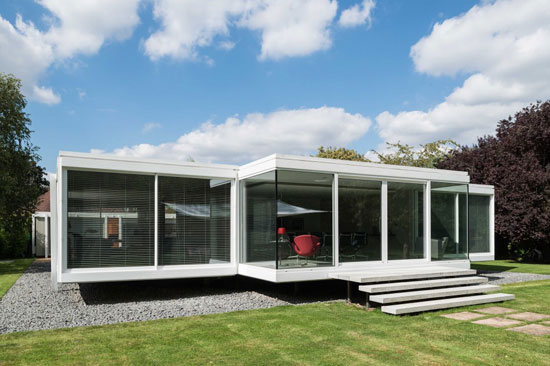 Regardless of its past, this certainly looks amazing in the present. Starting life in the early 1960s, the designs of the three houses built were inspired by the Californian Case Study houses of Richard Neutra, Charles Eames and Craig Ellwood. Quite radical for British housebuilding of that era.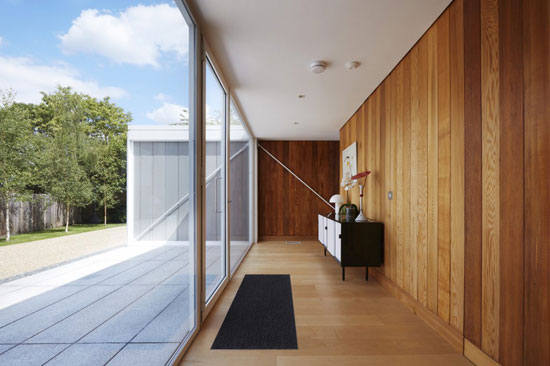 It's amazing that all three have survived, but time obviously hasn't necessarily been too kind to the trio. However, the basis of the original design looks to have been left intact, a raised steel frame with clean lines and the extensive glazing.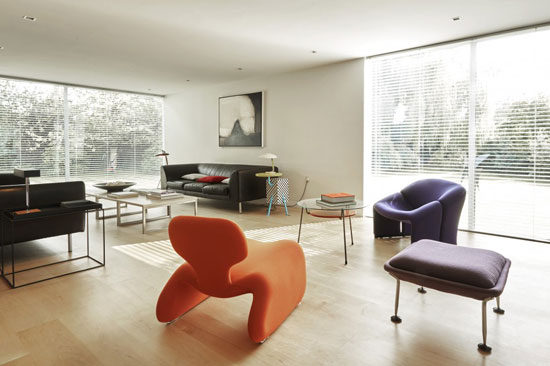 In fact, that was obviously the starting point of the renovation, which has preserved the look and feel of the house Peter Foggo and David Thomas created in the early '60s, but updated the energy efficiency, the finishes and the internal fittings.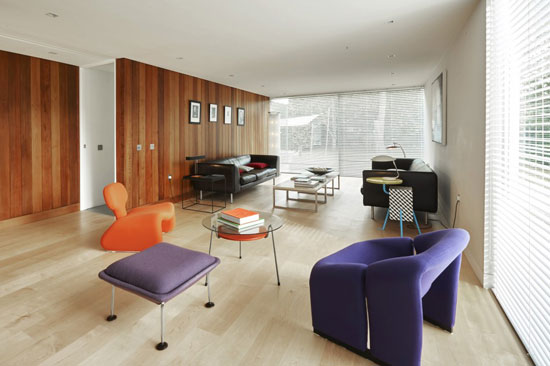 The agent adds that 'a deliberately disciplined palette of materials' was used in the upgrade – granite, maple, linoleum, stainless steel, western red cedar and painted plaster – both internally and externally. High end detailing too, including Siemens appliances, Vola brassware, Bette and Deca sanitary ware and Wever and Ducré light fittings.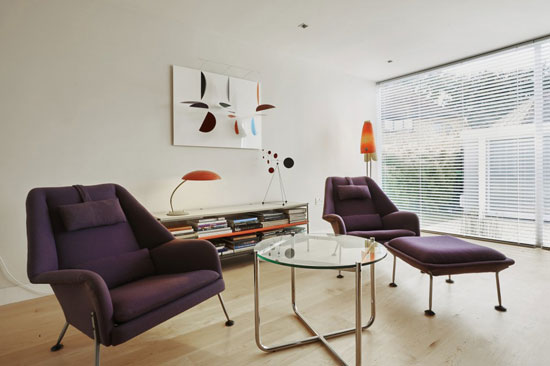 You access the house via a private drive through electronic gates, with the trio found in a half-acre plot in a conservation area on green belt land.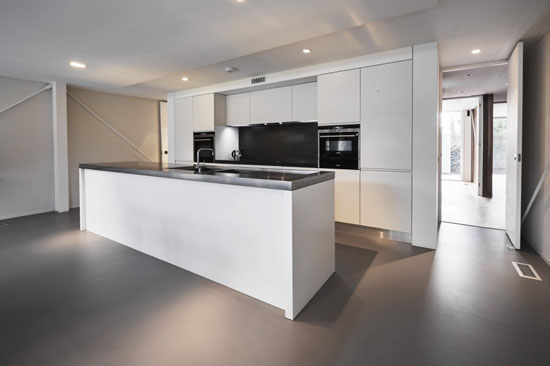 Once inside you will will find around 2,300 sq. ft. of bright and open living space, along with an additional and separate studio / workshop, which comes in at around 450 sq. ft.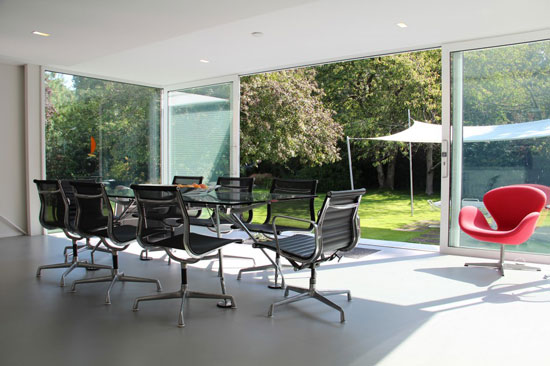 Hop up the steps into the main building and you access the hall, which in turn takes you to the three separate 'zones' of living space, listed as sleeping, eating and living.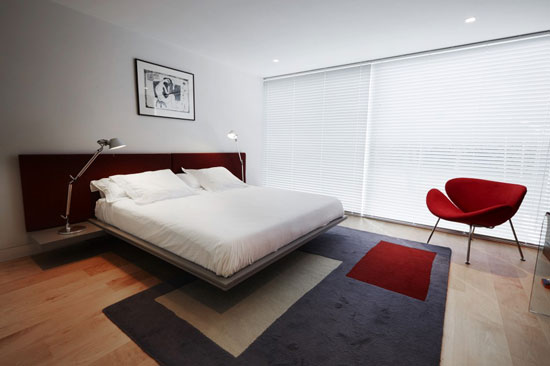 To the left of the entrance hall is the sleeping area and its three bedrooms, each with floor to ceiling glass overlooking the gardens. The central zone has 'triple aspect floor to ceiling glass walls' and includes the bathrooms, open plan kitchen and a dining area that opens onto the garden. There is also a canopied open air entertaining area too.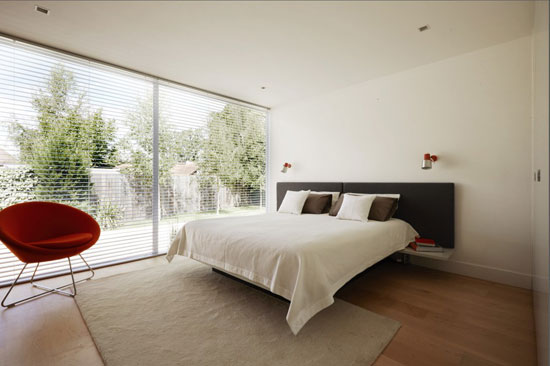 On the right side of the house is a large 660 sq. ft. living area with triple aspect floor to ceiling glazing.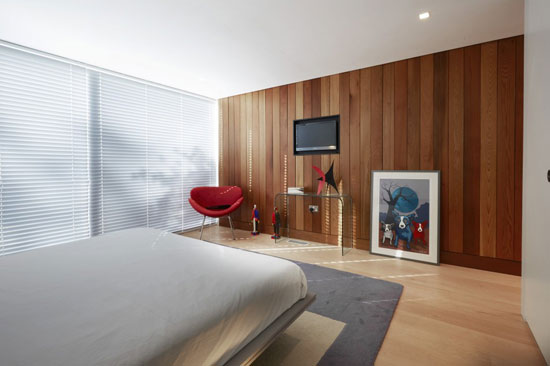 It's a very special house and a very special renovation, one that has had the seal of approval from original architect David Thomas. If it's your dream home, this place is on the market for £1,400,000.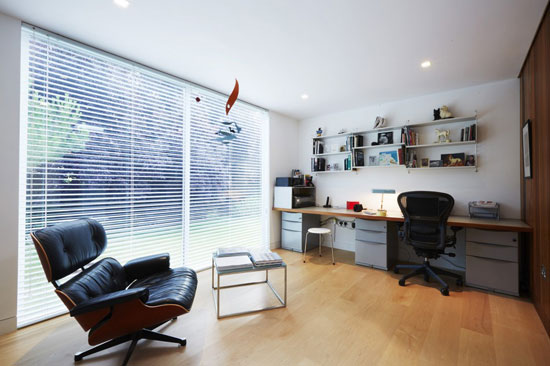 Images and details courtesy of The Modern House. For more details and to make an enquiry, please visit the website.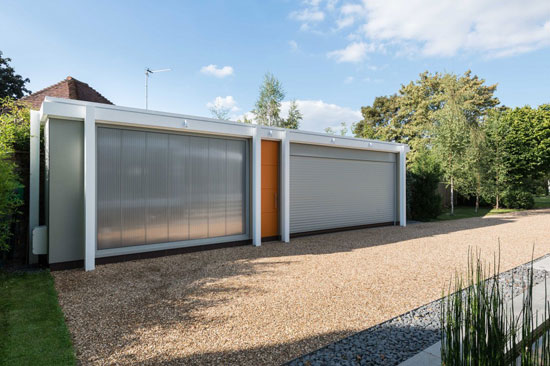 Property Location