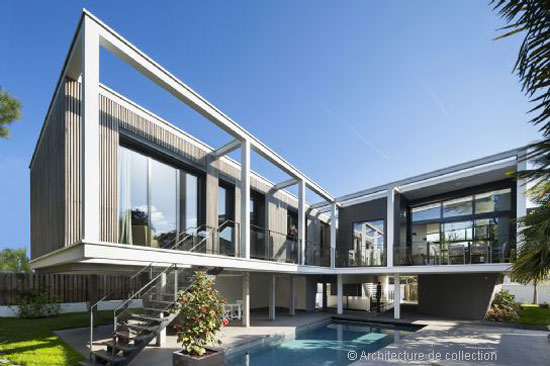 Something striking and rather recent in the form of this Frank Salama-designed contemporary modernist property in La Varenne Saint-Hilaire, near Paris, France.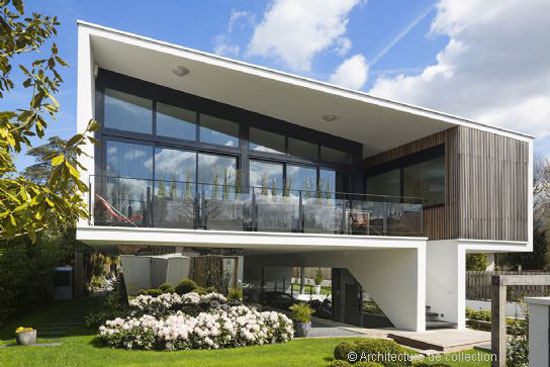 It really does jump out at you, regardless of which direction you approach it from. Constructed from a mix of glass, concrete, metal and wood, this is all about the angles and the straight lines. No room for a curve here, no matter how subtle.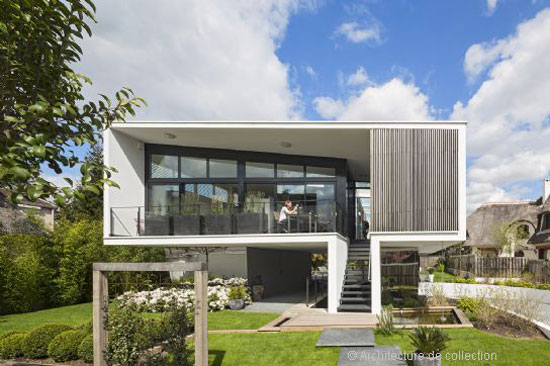 Of course, it's all very well having a house that stops you dead in your tracks from the outside – it also has to work on the inside. This one looks to have that covered too.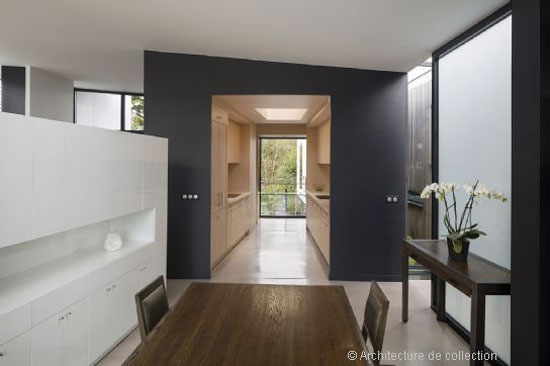 Once inside (courtesy of three separate metal stairways), you'll find this is all about the light. Huge windows look out to the street and over the pool area, with sky lights and open living spaces ensuring there is never a dark moment once you move away from the terraces.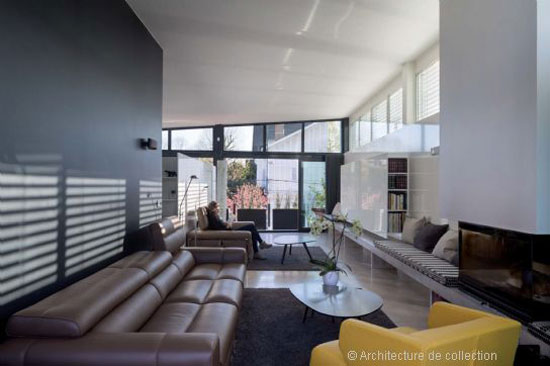 One you access the main living space you will notice that it is all over a single level. That level covers around 180 sq. metres and includes a reception area with living room, dining room and a fully equipped open kitchen with a corner for breakfast.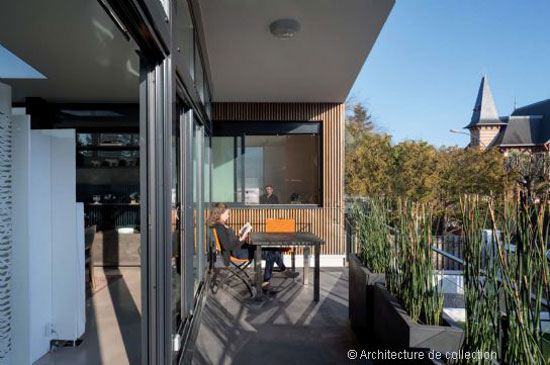 Two bedrooms open onto a long balcony, with two bathrooms, a dressing room, an office and a central courtyard planted completing the layout. Everything as modern and cutting edge as you would expect of a place like this.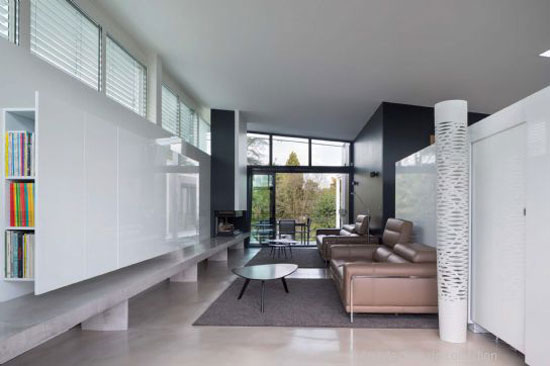 Under the house a covered garage fits two cars, while a landscaped garden (in a Japanese style) and a pool make up the recreation area. All of that just a half hour drive from the centre of Paris.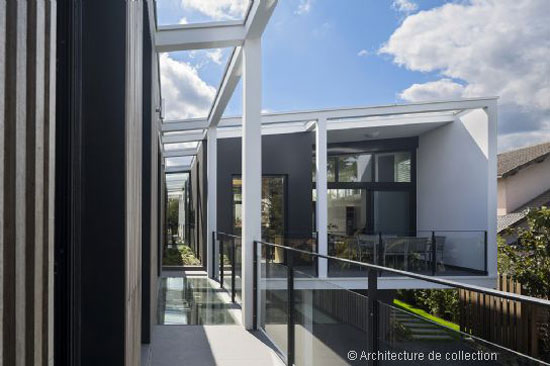 The price of this place? Offers around the €1, 790, 000 mark.
Images and details courtesy of the Architecture de Collection website. For more details and to make an enquiry, please visit their website.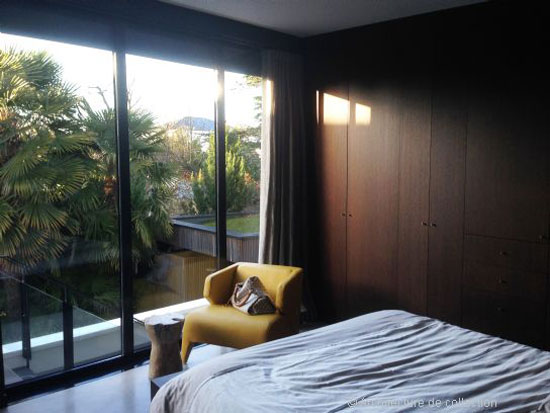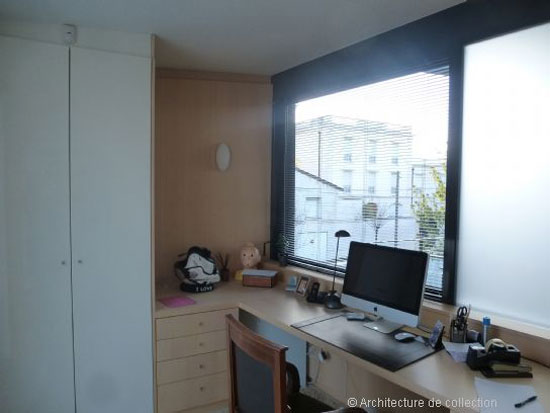 Property Location