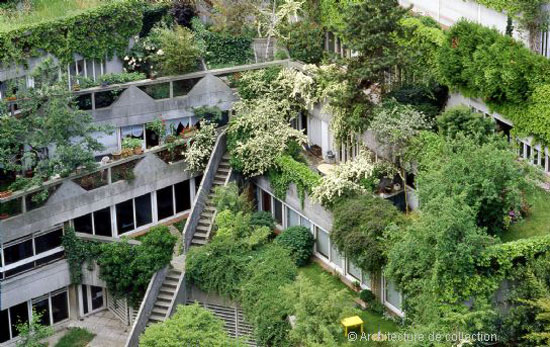 With brutalism still the buzzword in architecture, we can't see this apartment in the 1970s Jean Renaudie-designed brutalist development in Ivry sur Seine, near Paris, France hanging around too long.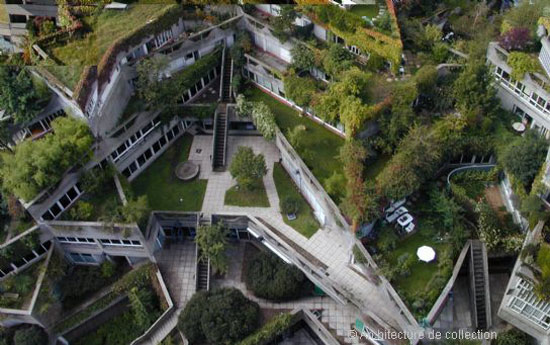 It's a stunning site from a distance, that's for sure. Located on the outskirts of Paris and built from the late 1960s into the 1970s, this was the work of Jean Renaudie  alongside his wife Renée Gailhoustet.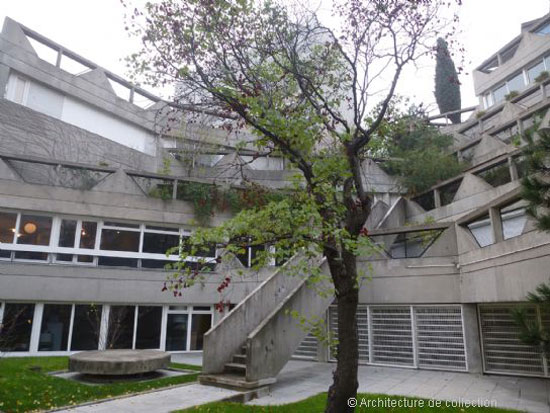 It looks almost chaotic from that distance, but that really isn't the case. The architect created a mix of private and public space, predominantly in concrete, with gardens, terraces and vegetation within breaking up the 'brutal' construction.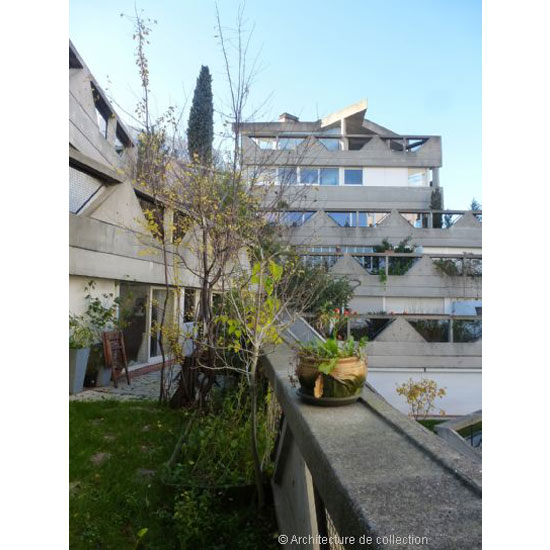 This mixed use development (houses, shops, offices and more) isn't for everyone, that's for sure. But it definitely appeals to us. It appeals to the French authorities too, with the Ministry of Culture flagging this up for its merits as an architectural statement of the 20th century.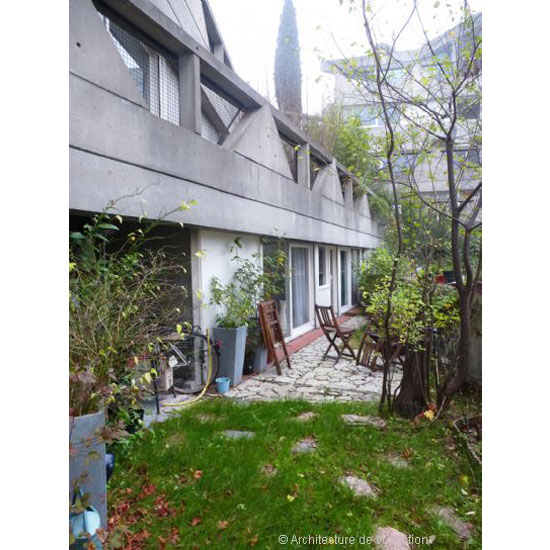 With all of that going on, the apartment itself can only be a disappointment if it wasn't some kind of space age pop. It most certainly isn't that.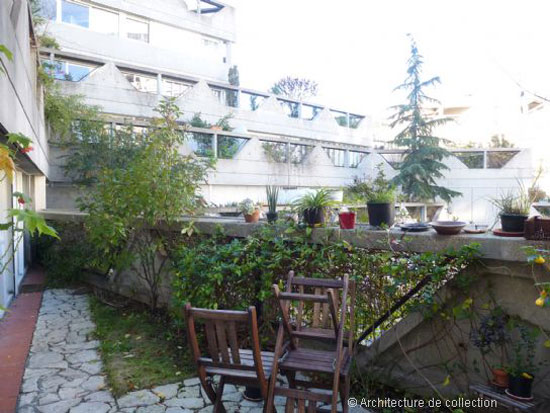 It looks like a pretty regular apartment from the mid-20th century. Nothing wrong with that at all, just not perhaps what we expected beyond the front door.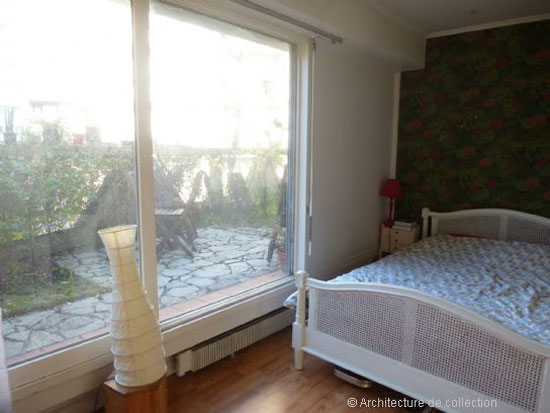 Space is fairly modest at 43 sq. metres, but is fairly open plan and includes a living room with open kitchen, a bedroom and a bathroom. The living room and bedroom both open onto a garden terrace, with parking and some cellar space also included as part of the deal.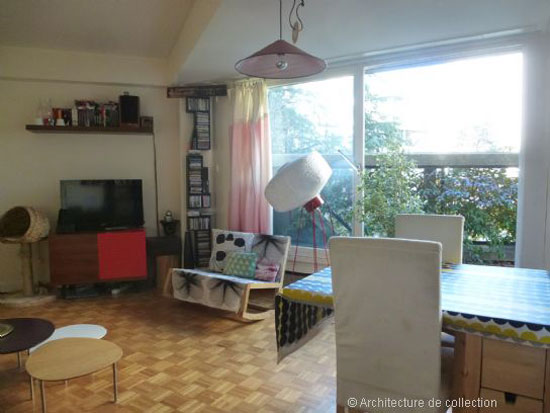 As we said, not everyone's cup of tea, but a fascinating development that's a talking point (and more) in itself. If you want this apartment, the asking price is €260,000.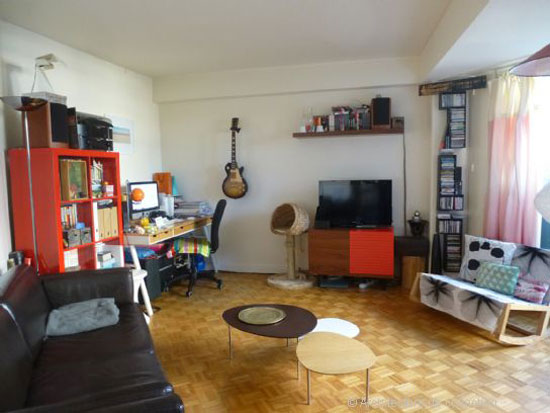 Images and details courtesy of Architecture de Collection. For more details and to make an enquiry, please visit their website.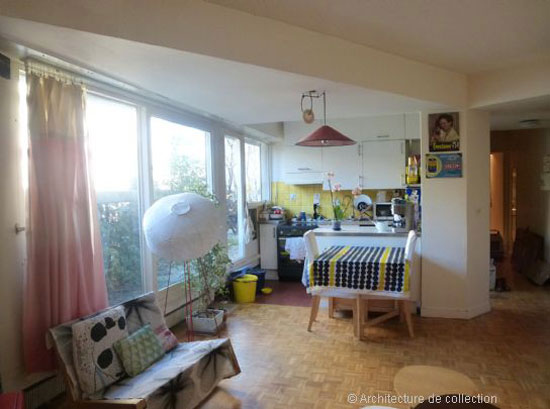 Property Location