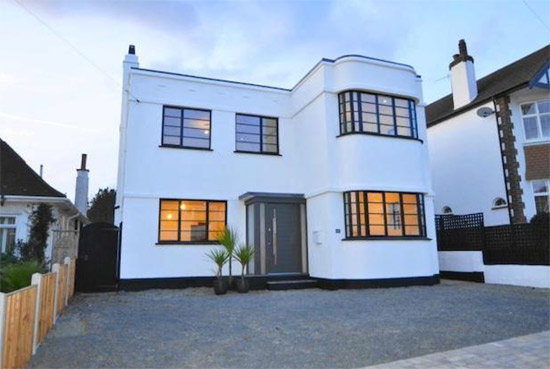 Just to recap, we have so far covered numbers 50 – 41, as well as numbers 40 – 31 and numbers 30 – 21. Now we are up to numbers 20 – 11 of the most popular properties of the year on WowHaus. Reverse order again (of course).
20. 1930s art deco property in Leigh-On-Sea, Essex (pictured above)
An updated art deco house and a lovely job made of it too.
The big selling point is the wonderful exterior, renovated to a very high standard. That's the case inside too, although we are talking very clean, fresh and modern throughout. If you want a mix of modern comforts and a vintage look, this is your kind of place.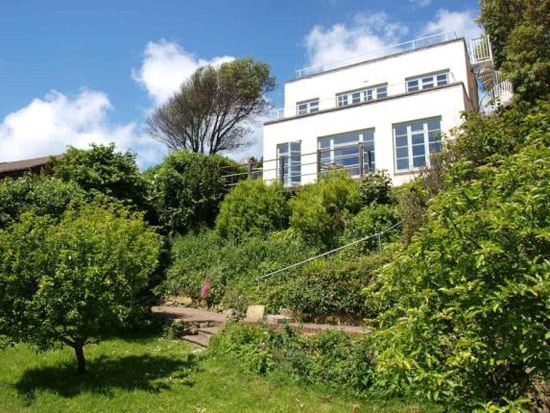 19. 1930s art deco property in Ventnor, Isle of Wight
Another art deco place, this one on a great elevated position and just a short walk from the beach.
There's a balcony to take advantage of those views and an interior that has been updated, but still retains the feel of its original era. A great holiday place, if you have that kind of money.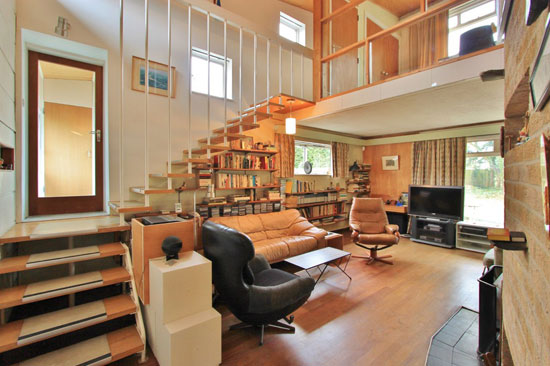 18. 1960s modernist property in Dry Drayton, Cambridgeshire
We are always surprised to find time capsules like this, but very pleased about it at the same time.
This one could be right out of an interiors magazine from the 1960s, with almost everything (except maybe the TV) well preserved. Check out the staircase and kitchen – you'll have to go a long way to see other examples quite like this in 2016.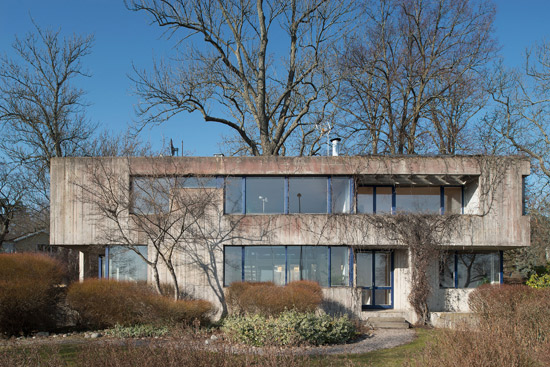 17. 1970s Leonie Geisendorf-designed Villa Delin brutalist property in Djursholm, Sweden
Brutalism continues to be a buzzword as we enter 2016, which is perhaps why this marvel is so highly placed.
The work of Leonie (Lola) Geisendorf, who studied under Le Corbusier, the house is perhaps a little 'softer' inside than the exterior might suggest, as well as updated within. But this is still an architectural statement now, just as it was 40+ years back.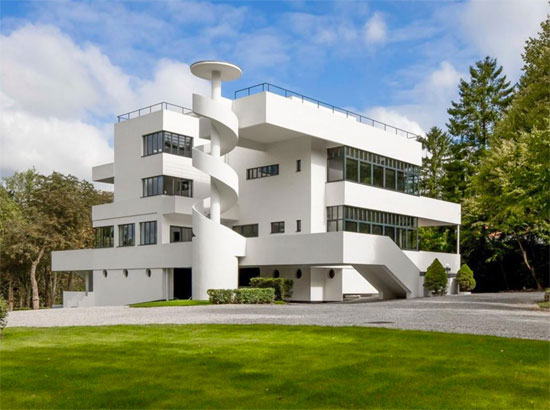 16. 1920s Marcel Leborgne-designed La Villa Dirickz in Sint-Genesius-Rode, Belgium
Surprised this one isn't placed higher as it's a jaw dropping design.
Apparently this stayed in the same family from the 1920s to the 1980s before falling into a state of disrepair. It was picked up by developer Alexander Cambron, who has restored and modernised the building in conjunction with the heritage body in Belgium. The end result is stunning.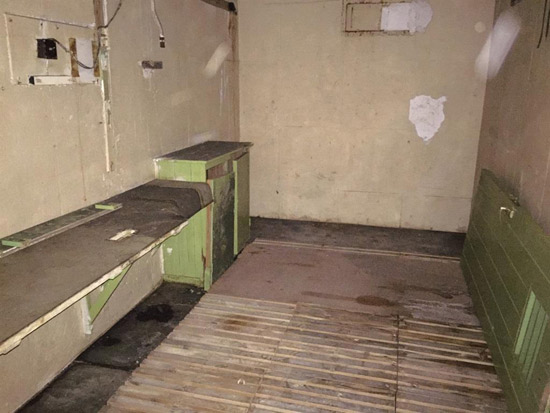 15. 1960s nuclear bunker in Whittlesey, Peterborough, Cambridgeshire
If anything, this rundown shows the diversity of property we feature on this website. Who would have thought a derelict bunker would have come in at number 15?
But this incredibly popular find has done just that, an underground bunker in a good-sized plot, with the 'space' still with its original cold war fittings. £15,000 was the guide for this.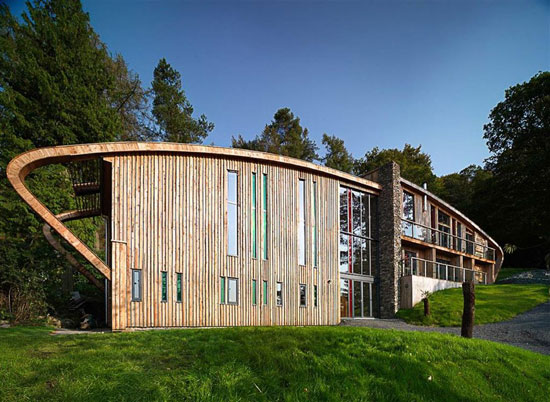 14. Dome House contemporary modernist property in Bowness-on-Windermere, Cumbria
Houses featured on Grand Designs are always popular finds, with this one no exception.
If you saw the show, you'll know that the family behind this (not least the architect of it) sacrificed so much to create this wonderful and substantial build, which offers the location, the views and plenty of bright living space. It has subsequently been used as a holiday let, but right now the whole place is up for grabs.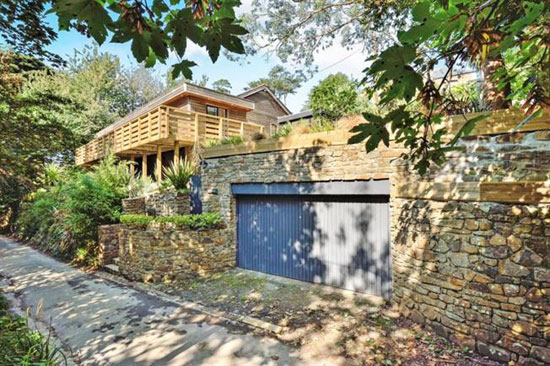 13. Four-bedroom contemporary modernist property in St Mawgan, Cornwall
Judging by the area's popularity, it seems like a good number of out visitors quite like the idea of relocating to Cornwall. Perhaps to somewhere like this house.
A modern build and a stylish one too, with a huge living rom with balcony access, all the mod cons and its own annexe if you have friends or family popping round.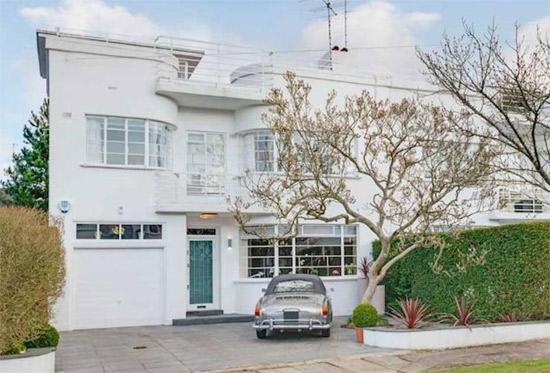 12. 1930s grade II-listed art deco property in Hampstead Garden Suburb, London N2
If we had a most popular street on WowHaus, it would probably be Lytton Close, which consistently features in our 'best of' round-ups. This year is no exception.
Like the others, this one was designed and built around 1935, the work of architect G.G. Winbourne, with construction undertaken by W.L.M. Estates. All are now grade II-listed, with this offering a clean, modern finish alongside all the important architectural features.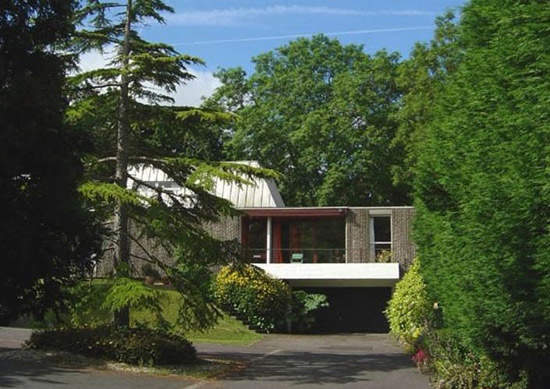 11. 1960s Thomas Glyn Jones and John R Evans-designed grade II-listed modernist property in Dinas Powys, South Wales
Another unexpected time capsule, largely unchanged over the last 45+ years, with the ribbed concrete, cedar wood ceilings, white interior walls and standing seam aluminium roof all intact. Much the same can be said of the interior too, right down to kitchen and bathrooms.
Join us tomorrow for the all-important top 10!