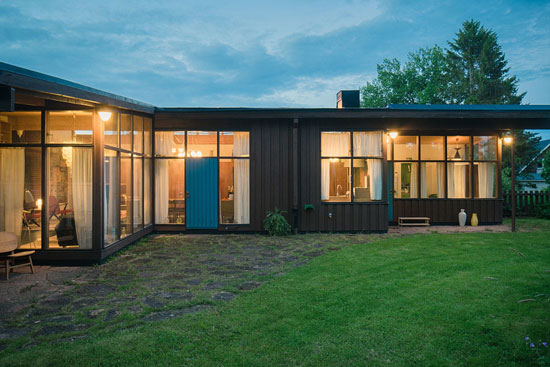 Now this is something important. A big thank you to Ann-Charlott Mähler for letting us know that the 1950s Greta Magnusson Grossman-designed Villa Sundin in Hudiksvall, Sweden is on the market.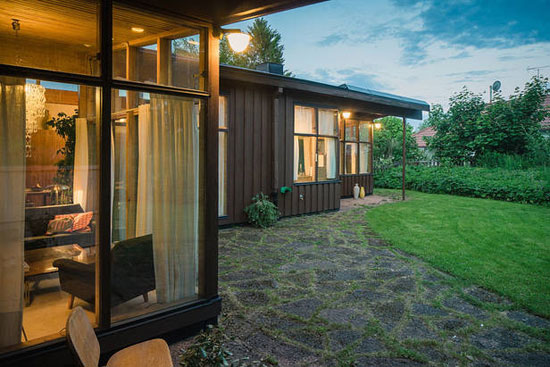 If you know the name it is perhaps down to Greta Grossman's interior design pieces such as the Grasshopper lamp, the Cobra lamp or the 62 Series desk, all of which have been reissued in recent years.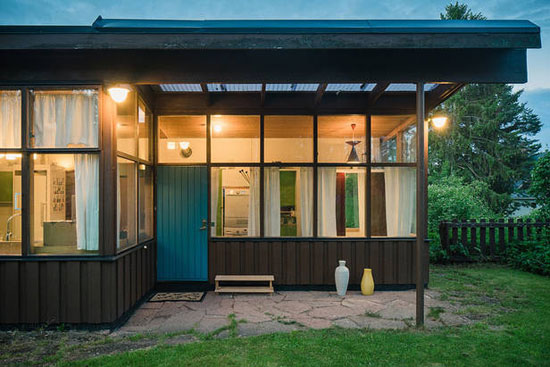 But she was also an architect, active primarily in California. But she did design one house in Europe – this house. That's why this is such a big deal.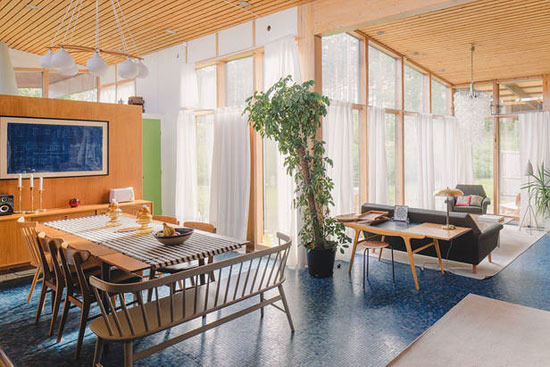 The house dates from 1959, designed for engineer Göran Sundin and his family, with the aim of bringing a piece of California to Sweden, throwing in some Scandinavian style along the way.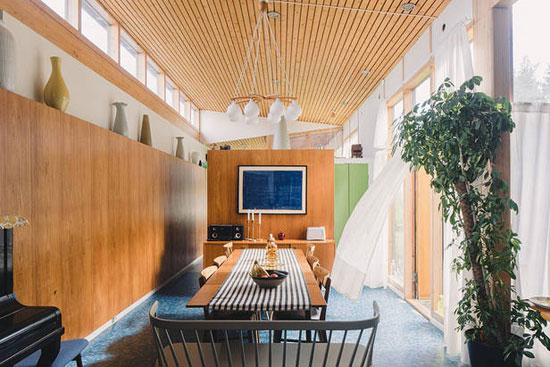 Judging by the photos we can see, not a lot has changed along the way. The extensive glazing is still in place, as is the open plan layout and so many period features. Everything from the fireplace to the amazing kitchen, not to mention the wood ceilings, the light fittings and the partition walls. Things have obviously been kept in good order, but without upsetting the integrity of the design.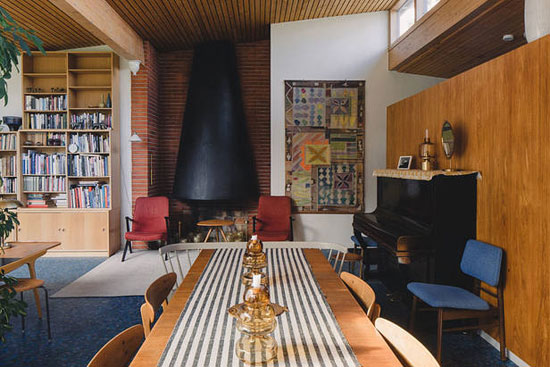 The particulars point to a living area of 136 sq. metres and a plot of 1,408 sq. metres. From what we can see on the floorplan, the house has three bedrooms, a bathroom, an en-suite bathroom, large reception area, the kitchen  and an integrated garage. If you want to confirm, the agent should be more than happy to give you the details and presumably show you round.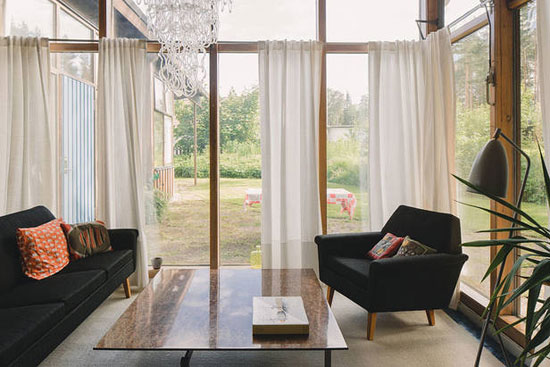 If you are a serious buyer, the house is on the market for 7,000,000 SEK, which we work out as being around £548,495.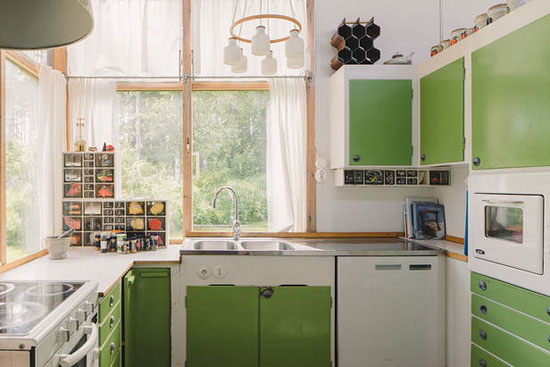 Images and details courtesy of Bukowski's. For more details and to make an enquiry, please visit their website.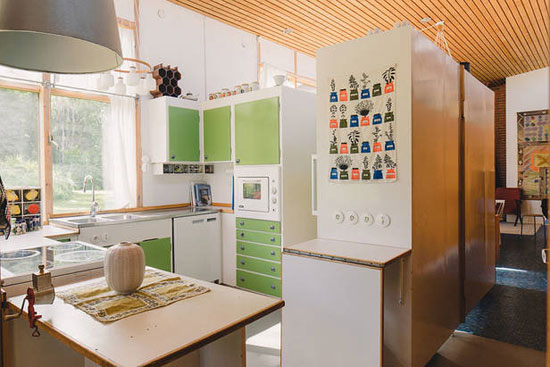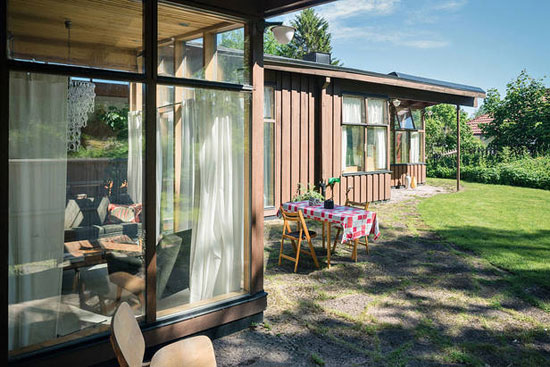 Property Location