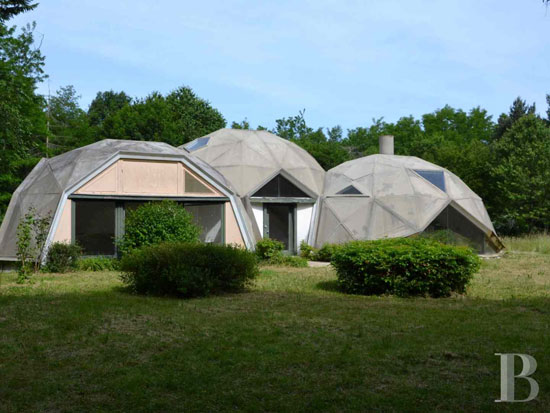 If you like the idea of living somewhere just a little more interesting than your average house – or fancy something 'out there' as a holiday home – then you really should check out this Jean Daladier-designed Les Trois Coupoles villa in Yonne, Burgundy, France.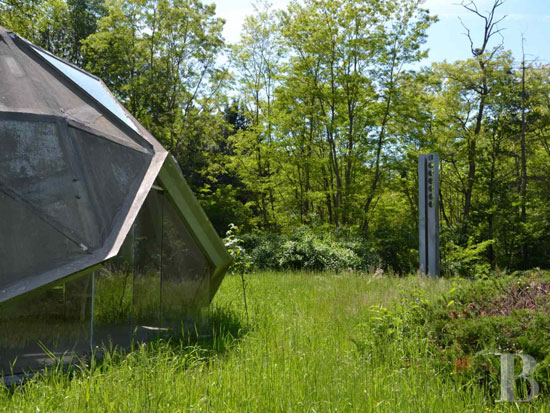 It's an isolated place, found in a forest (planted to work with the houses) but apparently just a few minutes from a nearby village. So civilisation isn't too far away if you have a car. In fact, travel another 10km and you are on the train route to Paris, so not badly located at all.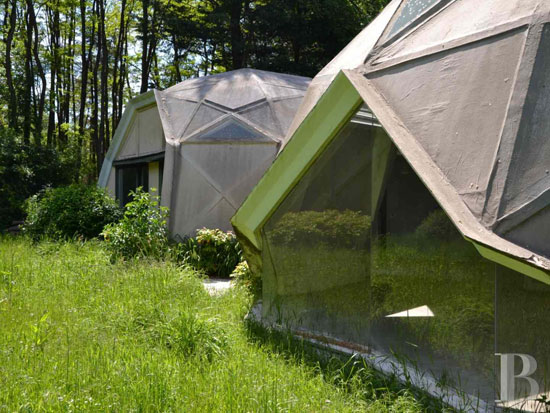 As for the house, this is one a three prototype houses designed by Jean Daladier in conjunction with the French Ministry of Construction from 1968 onwards, this one consisting of three white 'domes' in a clearing in the forest. Architecturally important too, with the house attaining the French Historic Monument status in 2013.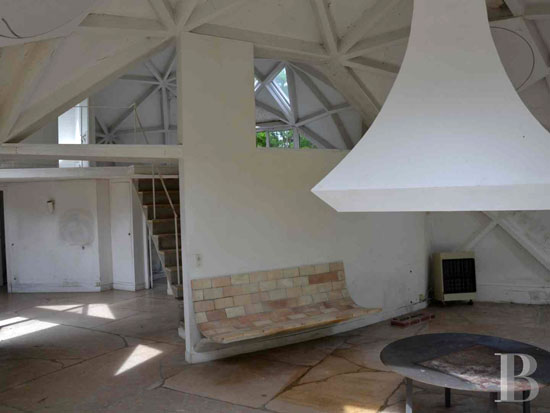 The idea was to create a new form of inexpensive home for the future and in this case a modular home that could be adapted to the owners' needs, with extra domes added as and when they were required. Partition walls and openings were also at the discretion of the owner and windows  are provided by glazed triangular openings for views of both forest and sky. Yes, very much at one with nature.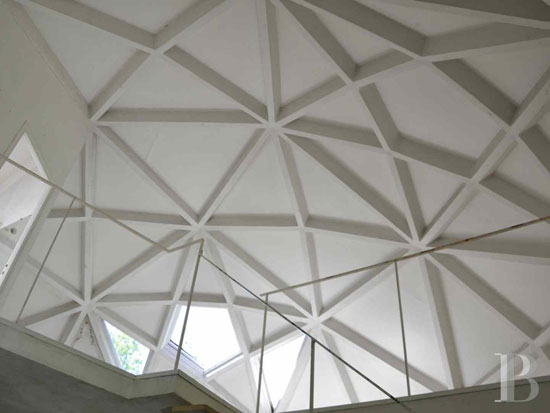 The building itself was light, so no foundations were required for the concrete structure, which also has wood panel cladding and a 'Hypalon' covering, which is some kind of plastic that keeps things watertight (you'll be pleased to hear).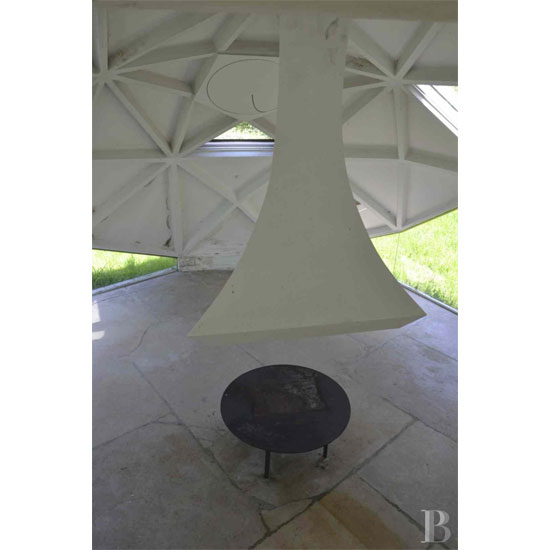 Once inside you'll find a ground floor covering 135 sq. metres, featuring a 'spacious' entrance hall with access to one of the smaller domes. There is also a kitchen on this floor, plus a bathroom and three bedrooms. As for features, you'll also notice the Burgundy flagstones on the floor, white walls and a brick stairway that 'gives the impression of being suspended in mid-air'.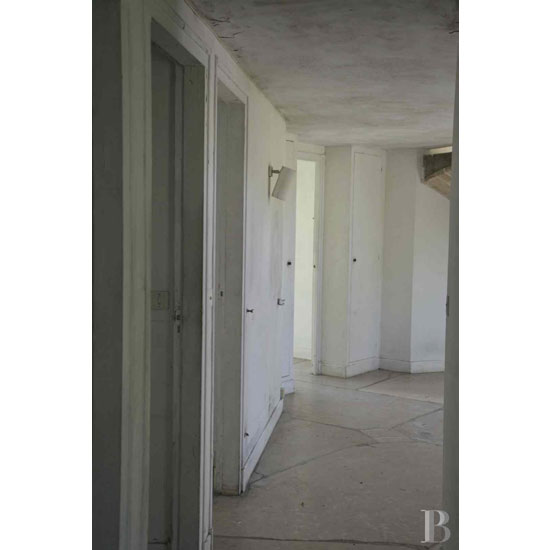 One of the three domes is completely given over to a living room with large glazed openings facing one another, creating 'a tunnel of light' according to the agent. A statement fireplace is also here, described as 'a genuine sculptural work of art'.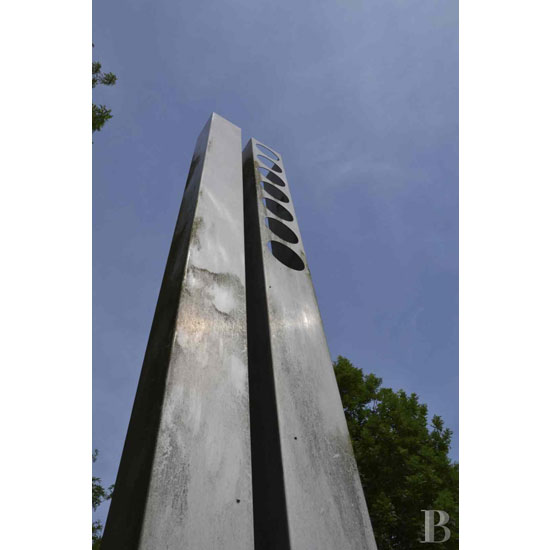 There is an upper floor of the main structure too, which covers 30 sq. metres, which houses a bathroom and a large room, as well as some wonderful views, not least of Degottex's large aluminium sculpture outside.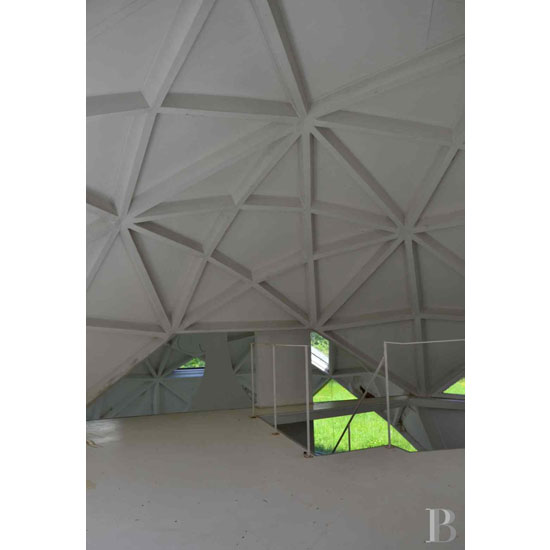 Judging by the photos, the building does need work, but not as much as you might imagine. It also presents the perfect opportunity to work with a space age structure and return it to its former glory using design ideas and furnishings of the day.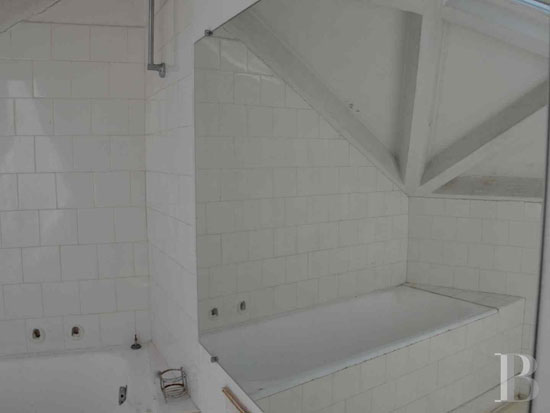 If you want to do just that, the house is on the market for €370,000.
Images and details courtesy of Patrice Besse. For more details or to make an enquiry, please visit their website.
Property Location