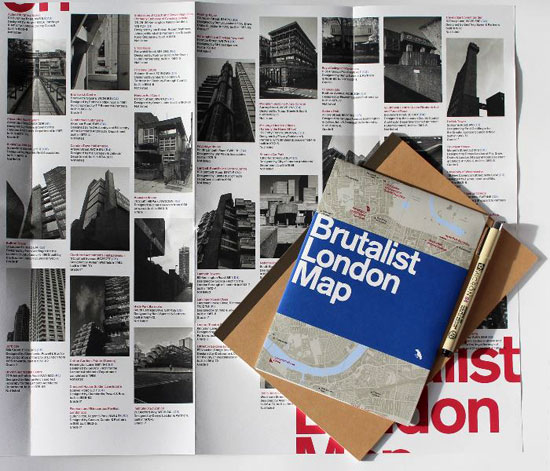 Brutalism seems to be the hippest thing in architecture right now, so the idea of the Brutalist London Map by Blue Crow Media has to be a good one.
Actually, this is a good news story on two fronts. The first is obvious, the map itself. The second is that this will be the first of a series of architecture guides produced in collaboration with the Twentieth Century Society. Already looking forward to those.
Anyway, back to this first, double-sided map, which picks out over fifty leading examples of Brutalist architecture in London. That's everything from the Alexandra Road Estate to World's End Housing, dropping in at Trellick Tower, the Barbican and the National Theatre, not to mention lesser-known, but equally fascinating builds.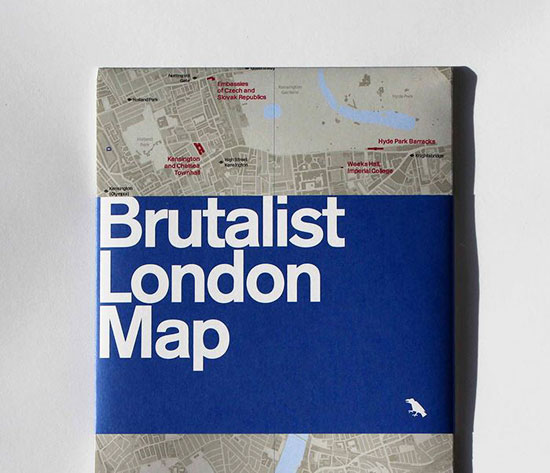 Flip over the map and you'll find an introduction to Brutalism by the Twentieth Century Society's Henrietta Billings, plus photos by Simon Phipps and details about each building featured.
Essentially it's a great day of spending some spare time. Just as long as you are partial to a bit of brutulism.
The map is printed on Cyclus Offset 140 gsm paper, measures 420mm x 600mm open and folds down to 210mm x 150mm (slightly larger than A5). Grab one directly from Blue Crow Media for £8.
Find out more at the Blue Crow Media website