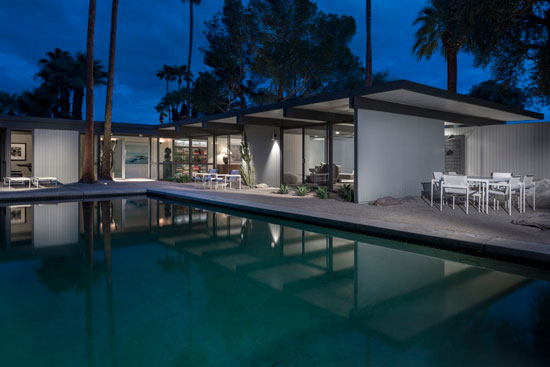 Not just a 1950s Donald Wexler-designed midcentury property in Palm Springs, California, USA, this is a house the architect built for himself and his family.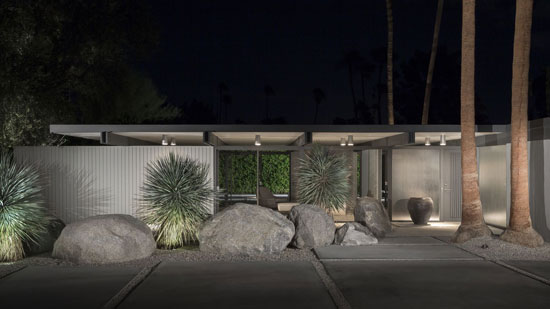 In fact, his connection to the house goes much further than that. The Palm Springs modernist lived in this house for 38 years from its construction in 1955, adding an extension to the property in 1960. But that wasn't the end of the Wexler connection. In 2008 the architect returned to help the current owners with a restoration of the property.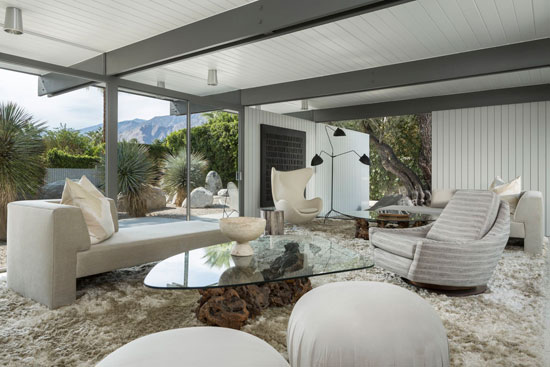 According to the agent, that restoration involved a 'painstaking attention to quality and detail' and is described as the 'final evolution of his aesthetic'. It was also awards a Preservation of the Year award back in 2009.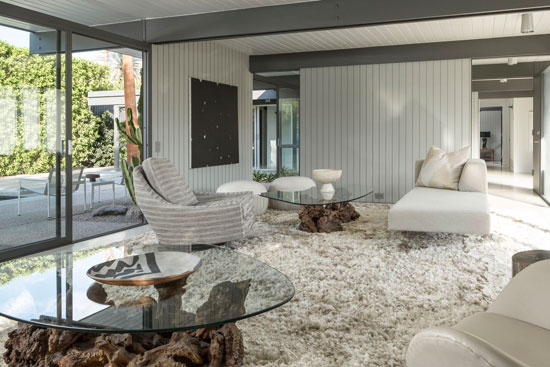 Things have evidently been maintained to that high level since, with this place looking every bit the dream midcentury home for the modern era.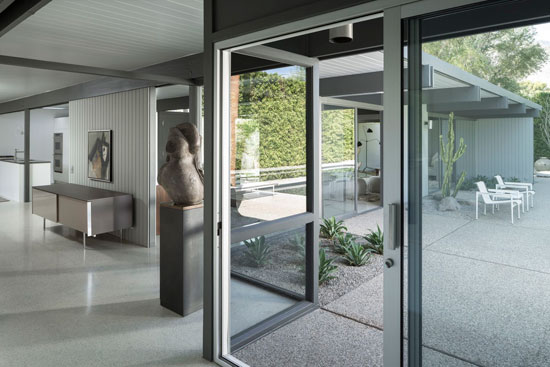 Enough about the background, let's focus on the house, which is an L-shaped property with its beams restored and glass walls bringing the outside in. Open plan living space naturally.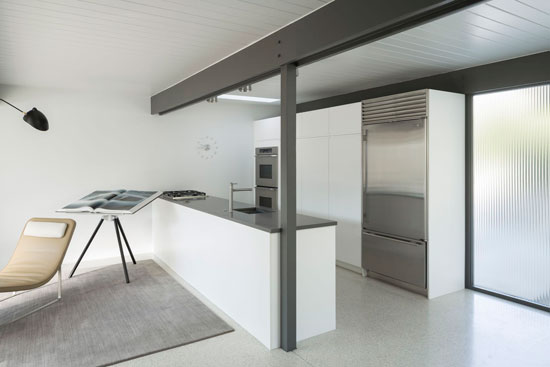 There is around 2,424 sq. ft. of living space, which includes the open living and dining room, a kitchen updated with stainless steel appliances, a library 'nook', three bedrooms (including a master with access to the outside space), two bathrooms and a car port.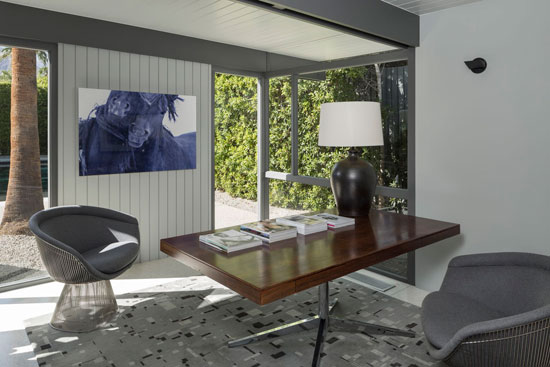 Of course the outside space is as much of a selling point as the inside. There are newly-landscaped grounds, by William Kopelk and Marcello Villano,  mature pine trees and the original Wexler spa and a saltwater pool. An entertaining and relaxing space that's up there with the best of them.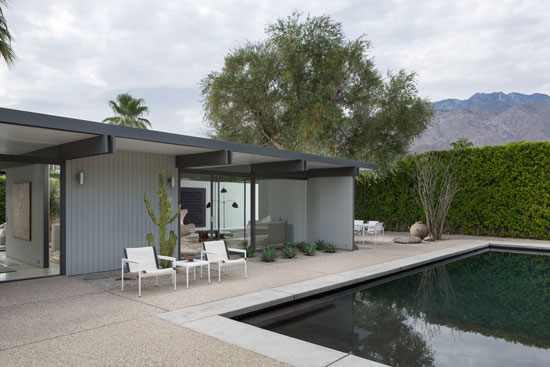 $1,750,000 is the asking price for this midcentury gem.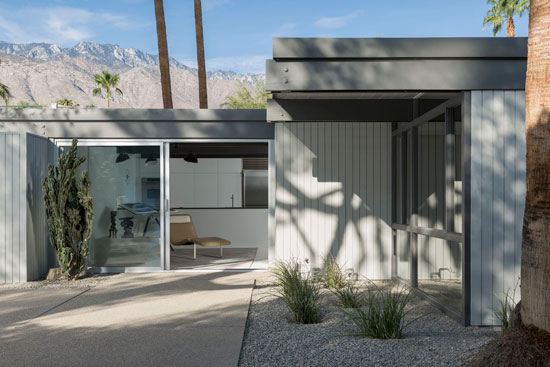 Images and details courtesy of Deasy, Penner and Partners. For more details and to make an enquiry, please visit the website.
Via Curbed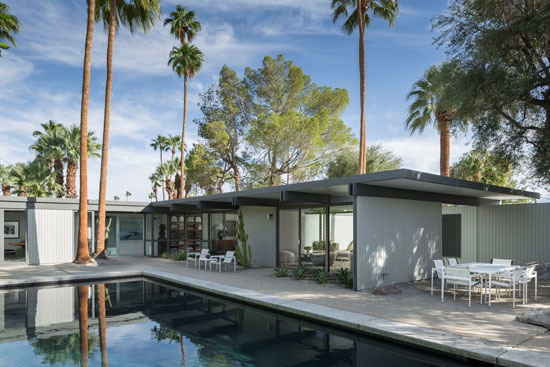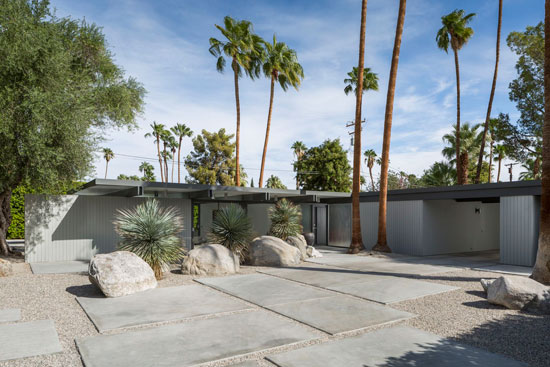 Property Location