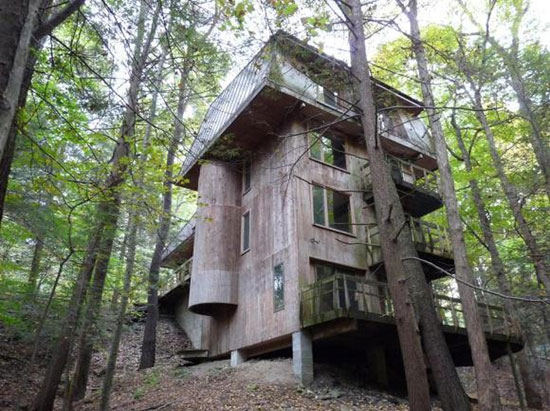 The inside doesn't live up to the expectations of the outside. But when you see the price of this 1970s Norman Davies-designed modernist property in Binghamton, New York, USA you will understand why we are flagging it up.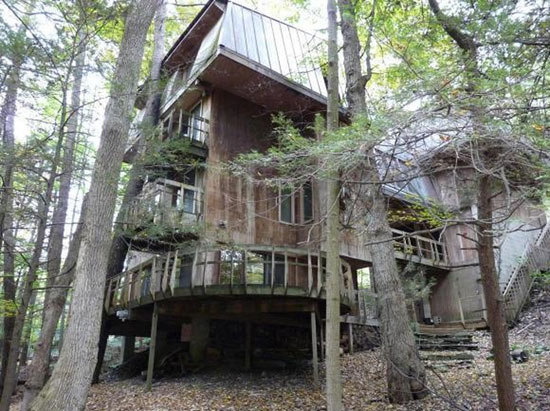 That to come, but in the meantime let's take a closer look at the house in question.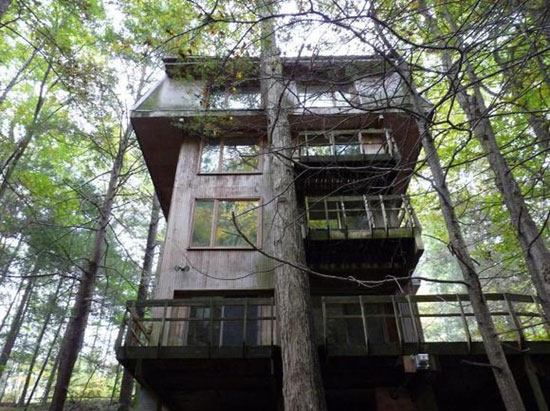 That dates from 1970, the work of Norman Davies, a man who we know nothing about. However, according to the agent, Mr Davies was inspired by the work of Frank Lloyd Wright. You might notice the odd touch as you glance up at this modernist treehouse.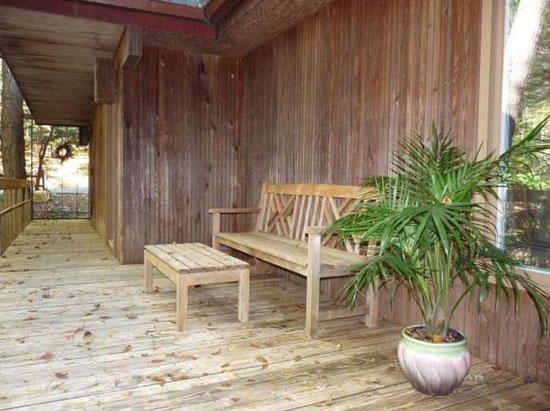 Actually, it is more a house in the trees, as this place looks to be tucked away in the woods, ideal for anyone in need of some seclusion. It really does make quite an impression from the outside too, towering high and with plenty of windows and balcony space offering that 'treehouse' experience.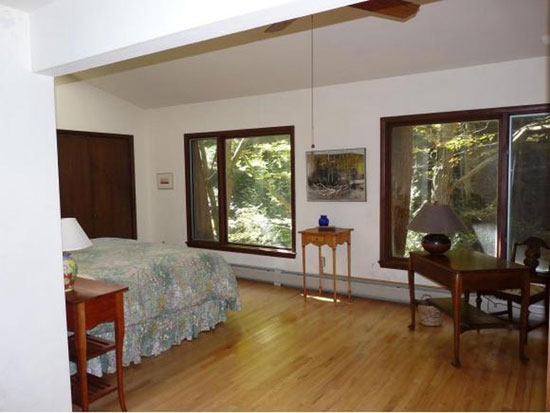 The downside for us is perhaps the interior. Granted we can't expect a house from 45 years back to be as it was. But the renovation here just looks a little plain and traditional. A house like this surely had a more radical finish once? We don't know and we can't turn the clocks back if it did. Perhaps the next owner can add some 'edge' back in?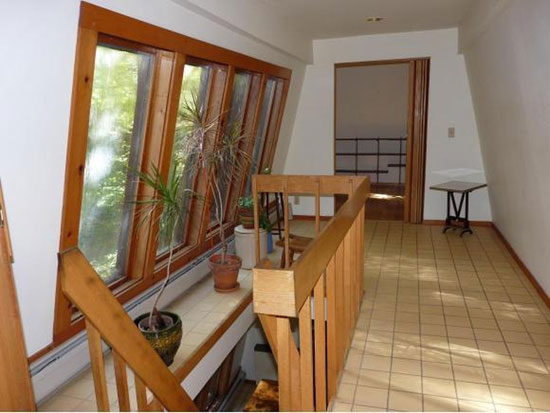 A good amount of space to play with though. 2,804 sq. ft. in total which includes four bedrooms, 2.5 bathrooms, three decks, a two-car garage, a hot tub, a sauna room and a workshop / exercise room. There's also around 0.62 acres of land surrounding the property too.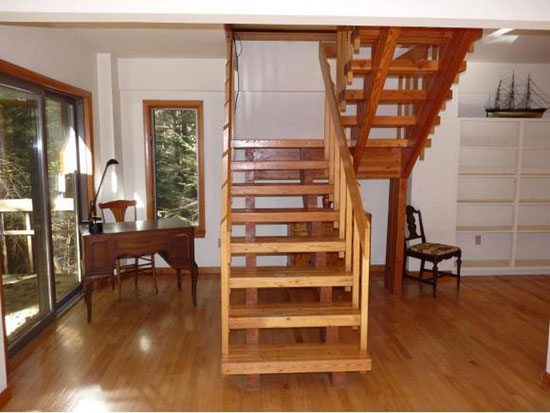 Anyway, we love the structure, we aren't so sure about the interior, but we definitely appreciate the asking price. This is on the market for $179,900, which works out at around £116,000. So possibly money left to spend on tweaking the finish too.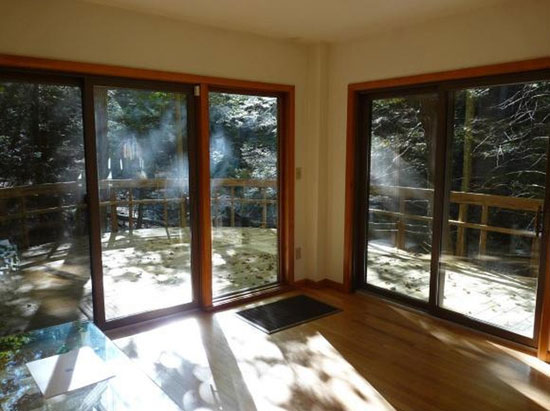 Images and details courtesy of Zillow. For more details and to make an enquiry, please visit their website.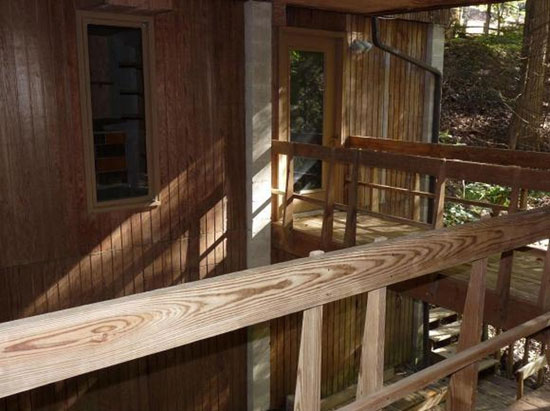 Property Location