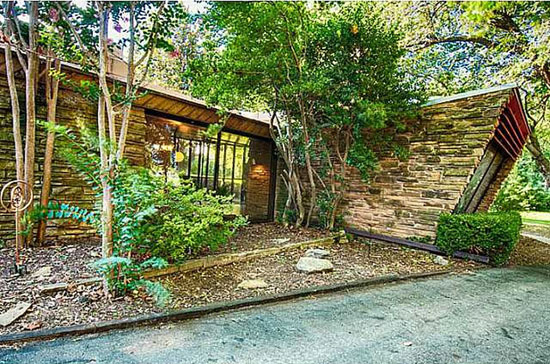 It needs some work, but this 1940s midcentury property in Yukon, Oklahoma, USA still looks quite a prospect for the price.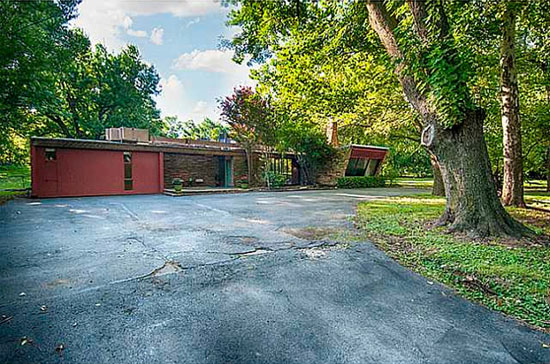 I'll be honest though, I don't know anything about Yukon, Oklahoma, except that it's the place where you will find this 1947 build, which sits in 1.48 acres of land and has a good number of features original to the 1940s build.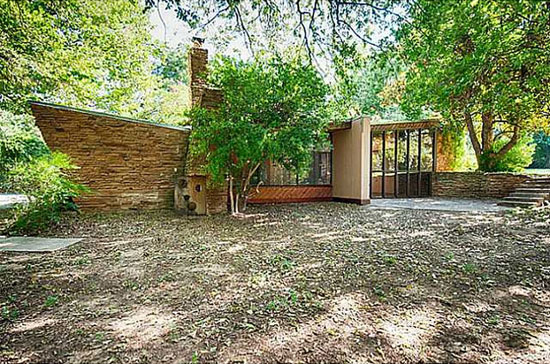 In fact, it's quite a bold bit of architecture for the era. Which is presumably why this place made it into some of the leading 'house' magazines of the day. As we said, the features that made it then still look to be in place now. What looks like a butterfly roof, some full height glazing (indoors too) and plenty of natural stone / slate both inside and out for a start, as well as the original parquet floors, storage and light fittings throughout the property.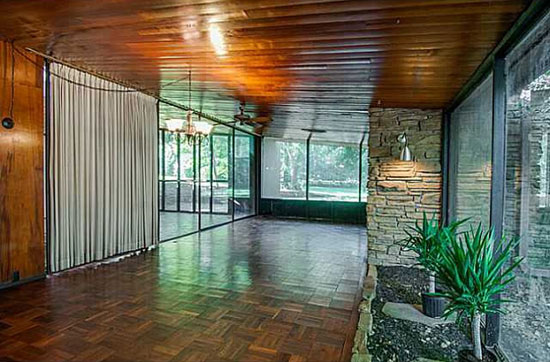 Some of the jobs you might worry about have also been dealt with too, including a new roof just three years ago and an update to the air conditioning system.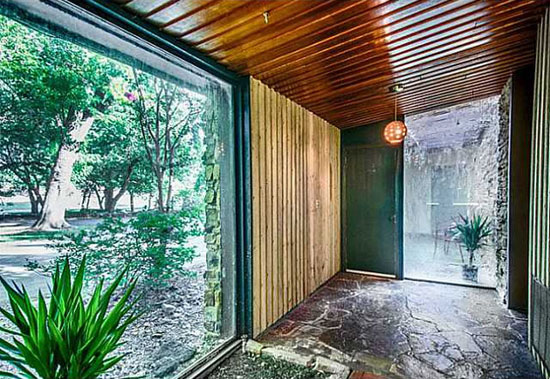 But it isn't perfect. The agent doesn't go into detail, simply adding that the house is sold in 'current condition', with a price 'adjusted accordingly' in light of that. The photos show some work is needed to bring the property up to scratch and other areas looking part finished.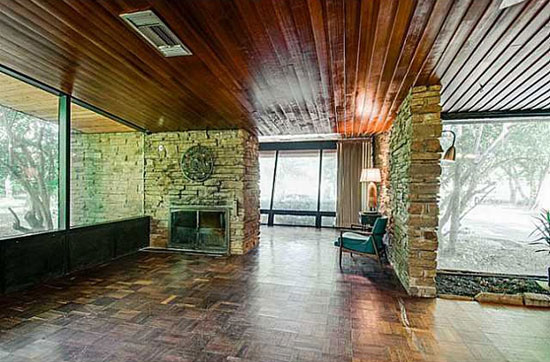 Saying that, the majority of the rooms look in good original condition, although a full inspection would be needed to assess what needs to be done in the short and longer term.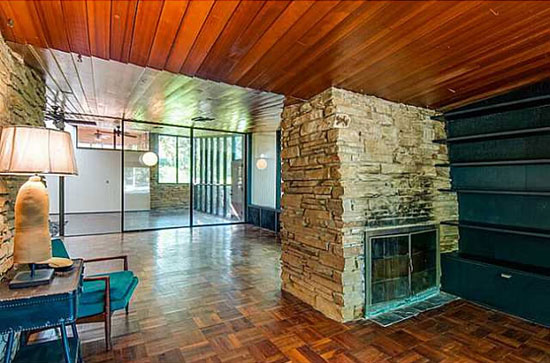 As for space, that covers 3,168 sq. ft. in total, with three bedrooms, two bathrooms and plenty of open reception space, along with a kitchen with dining space.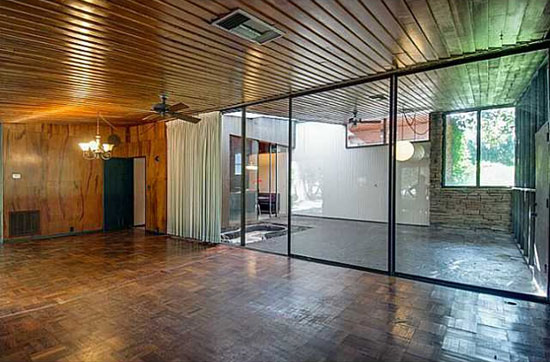 Fancy it? $198,500 is the asking price, which works out at around £129,000.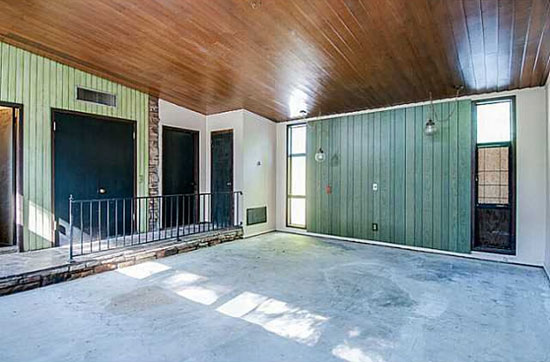 Images and details courtesy of Zillow. For more details and to make an enquiry, please visit the website http://www.zillow.com/homedetails/525-Garth-Brooks-Blvd-Yukon-OK-73099/52535150_zpid/.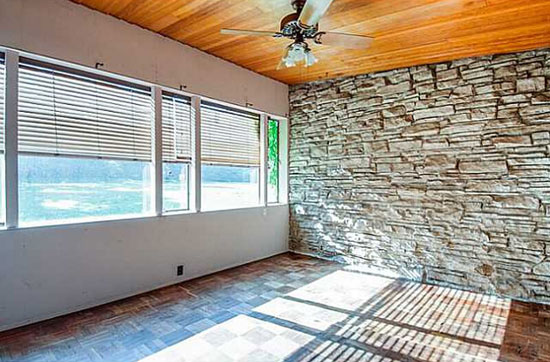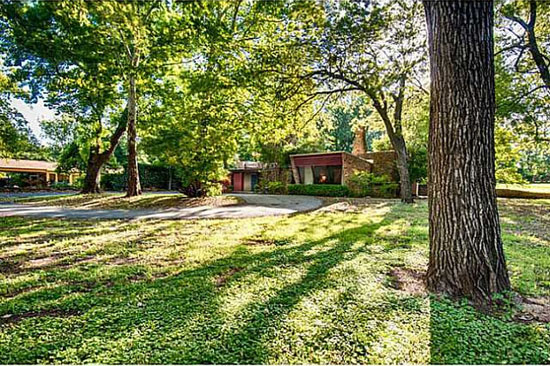 Property Location