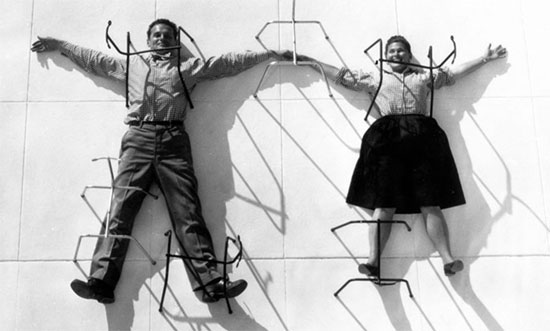 If you have a love of architecture and design, you might want to book yourself some tickets for The World of Charles and Ray Eames at The Barbican in London.
It promises to be quite something too. With the husband and wife duo's work across photography, film, architecture, exhibition-making, furniture and product design all celebrated at The Barbican between 21 October 2015 – 14 February 2016.
That includes personal letters, photographs, drawings and artwork, through to products, models, multi-media installations and furniture. All of which offers an insight into the designs that made their names, as well as a glimpse into their personal lives, the Eames Office and how the ideas made it into practice.
If you want more, there are curated tours, an audio tour and the opportunity to get hands-on at the Serious Play event.
Oh yes, there is a World of Charles and Ray Eames book too. A 320-page hardback monster via Thames & Hudson, the work of Catherine Ince and described as the 'definitive monograph explores the era-defining work of the Eames Office'. Pretty much essential for every Eames lover you would think.
You can order the book at Amazon for £45 and you can book tickets now at the Barbican site.
More on The World of Charles and Ray Eames book at the Amazon website
More on the exhibition at the Barbican website