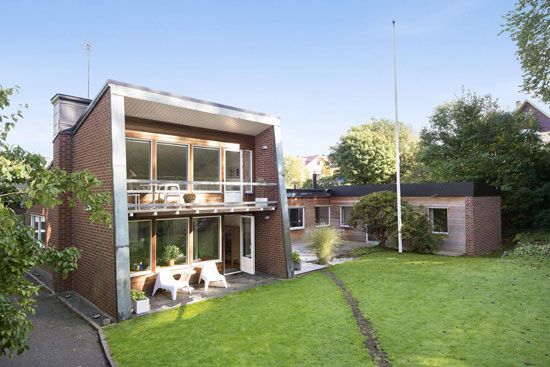 This 1960s P. Tygesen-designed modernist property in Gothenburg, Sweden is the first house we have featured from this particular country for quite some time. You can probably see why we picked it out.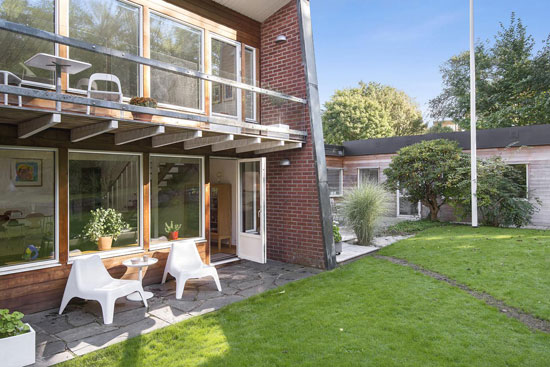 A wonderful example of Scandinavian modernism, dating to around 1960, but certainly not stuck in that year. Yes, it is unmistakably midcentury, but more recent owners have added their own contemporary stamp on the place too.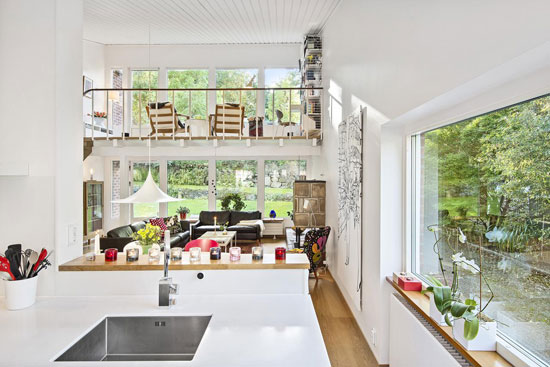 The key features for us are the windows and the internal reception space. The architect was apparently known for the light and space in his designs and he certainly doesn't disappoint here. The rear facade is pretty much all window, with more light from glazing at the side.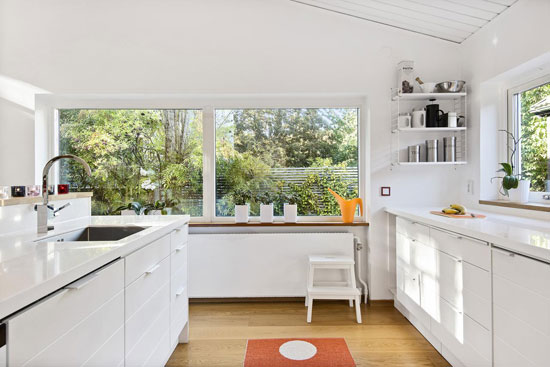 You might think the rear of the house is the upstairs and downstairs of the house. You would be wrong if you did. It brings us nicely to the other key selling point of the house, which is the double height living space and mezzanine level, complete with original sraircase. With the clean, white finish it looks stunning. Check out the original 1970s fireplace too.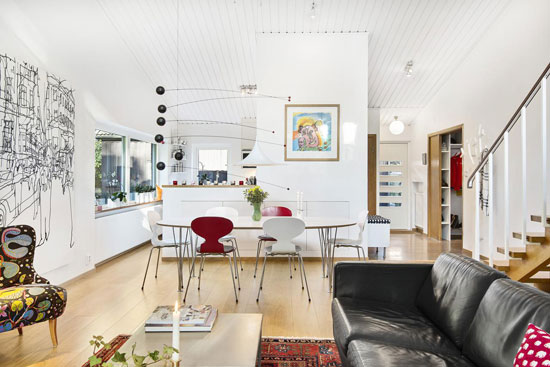 Outside of that, much has been updated and space increased. The house now has geothermal heating and supplemented with electric underfloor heating on some floors, the kitchen is as modern as they come and the finishes look pretty fresh to us. All of that wonderful Scandinavian interior design certainly helps to sell the place too.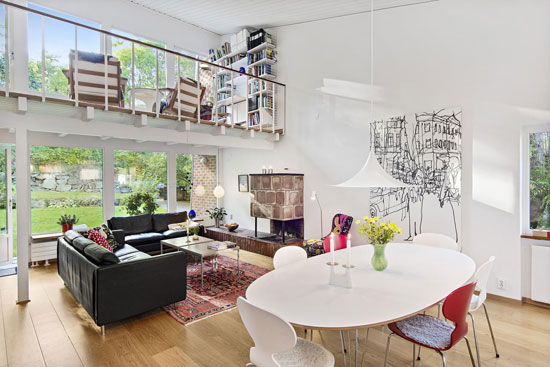 In terms of the living space, you obviously get the large reception – mezzanine / kitchen, but there is also a scullery and laundry room, four bedrooms, two bathrooms and a guest toilet.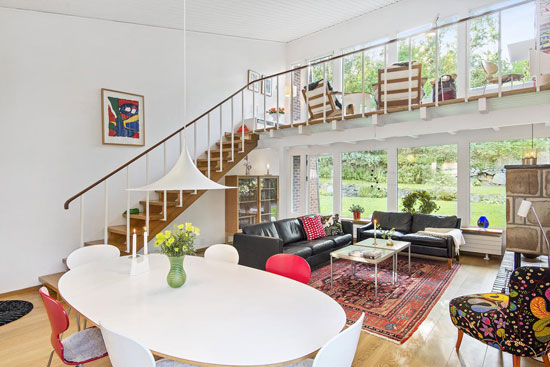 Outside there is a side building, a 'small house', a parking area and some green space to work with. If you want the sea, you'll find that just a few minutes away by foot.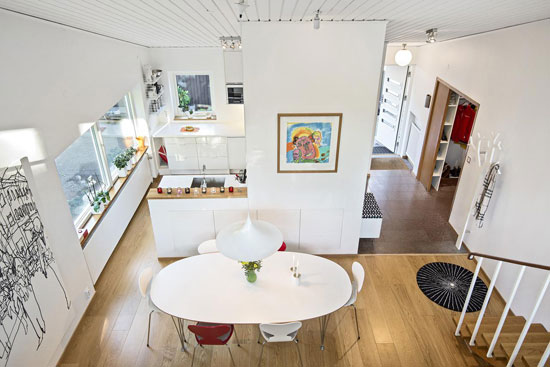 6,950,000Kr is the asking price, which works out at around £550,000.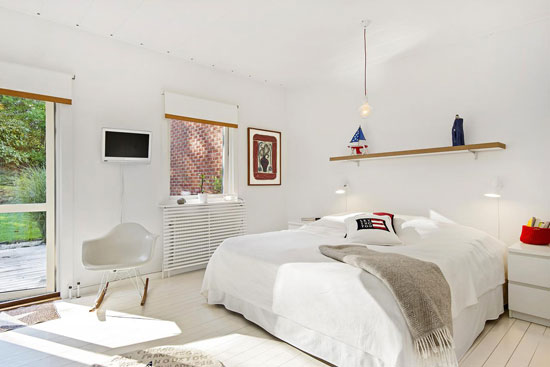 Images and details courtesy of Svensksfast. For more details and to make an enquiry, please visit their website.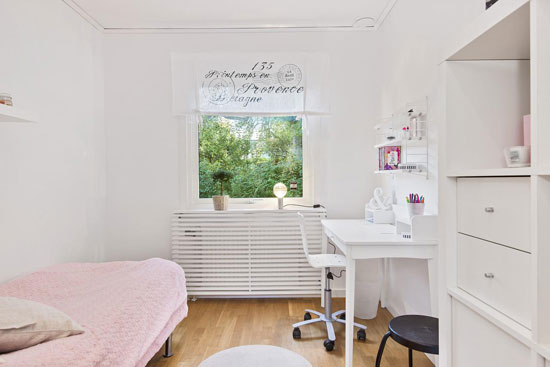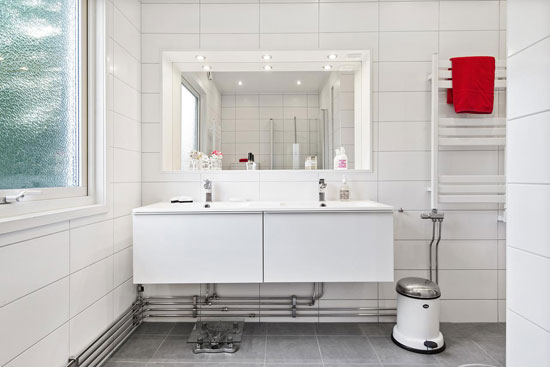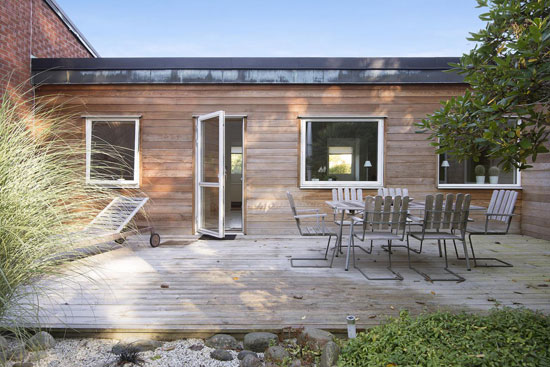 Property Location