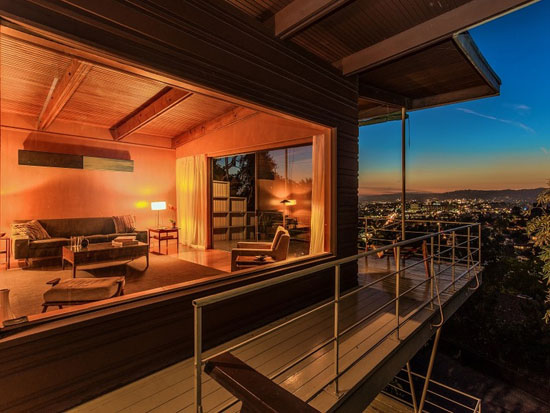 This is actually referred to as a 'treehouse', but the 1950s Robert A. Pratt-designed midcentury property in Los Angeles, California, USA isn't quite that.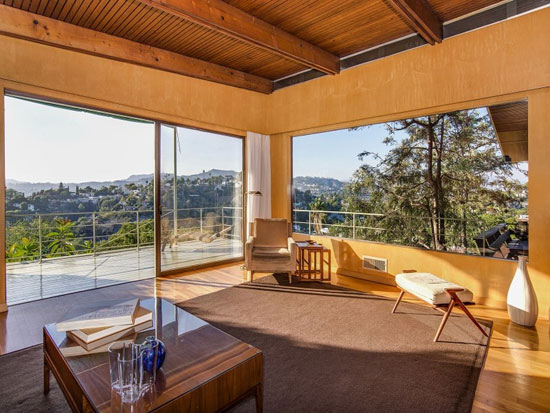 It does have a hint of that going on though. The property, which dates from 1954, looks to be fixed firmly on solid land. But due to the largely wood construction and balconies that push you about above the trees, it probably does give the impression of being in a treehouse.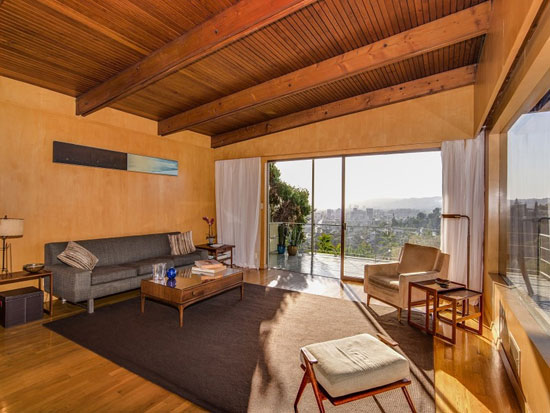 That's just one appealing feature of this midcentury modern property. Another is the scenery, with some stunning 180-degree views available from those balconies, taking in everything from the mountains to the ocean. What a sight to wake up to each day.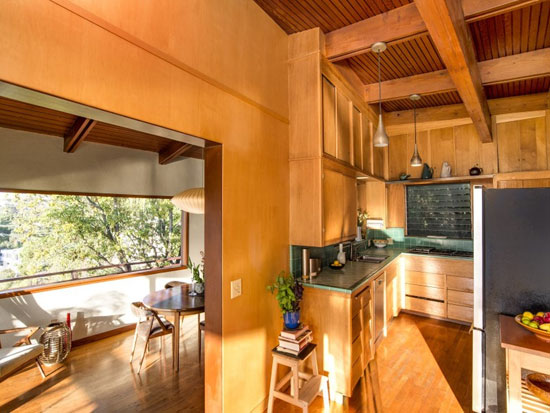 The last selling point is, of course, the architecture and its interior.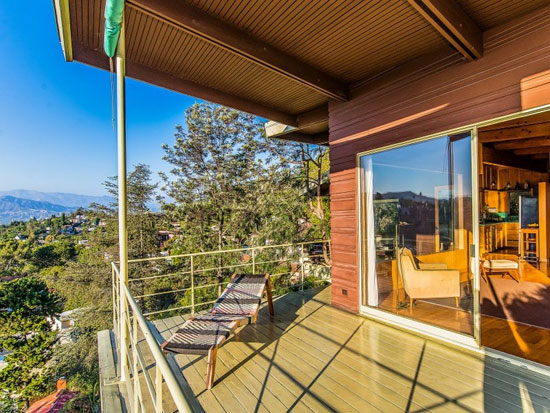 Step in from those balconies for a shirt while and you can enjoy the beams, the large windows, the open spaces and all sorts of originality. Yes, some updating has been undertaken here. But everything seems in keeping with the original property's look and feel. Anyway, as we have said many times before, there is a limit on just how much updating you can do to properties this distinctive.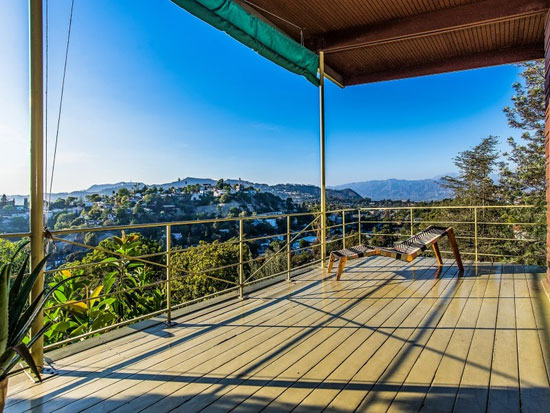 Decent amount of space too, with the lower level offering a large living room and dining area, as well as access to the first layer of deck and the carport. Head to the next floor and there are two bedrooms, two bathrooms and of course, more terracing. If you need more space, the agent points out that there is 'room for expansion or additional structures'.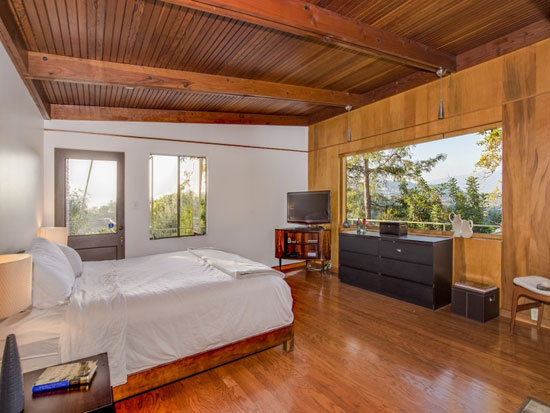 Outside space too, with the 12,000+ sq. ft. lot offering 'lush' vegetation, mature trees, a large flat pad, and 'meandering' pathways to enjoy.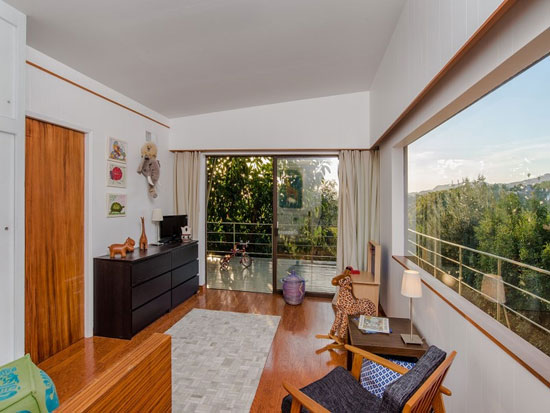 Fancy it? Offers around the $1,595,000 for this place.
Find out more at the Zillow website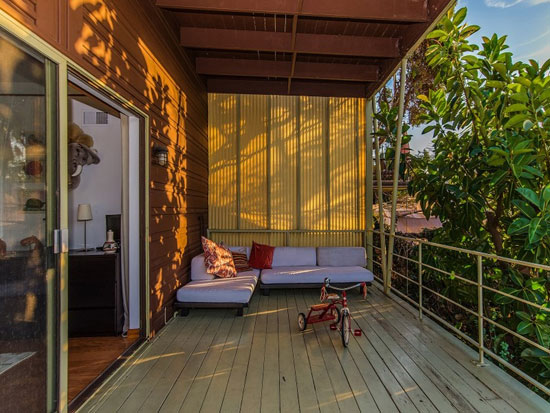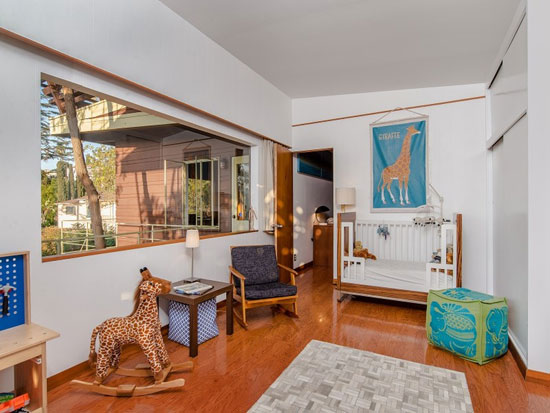 Property Location