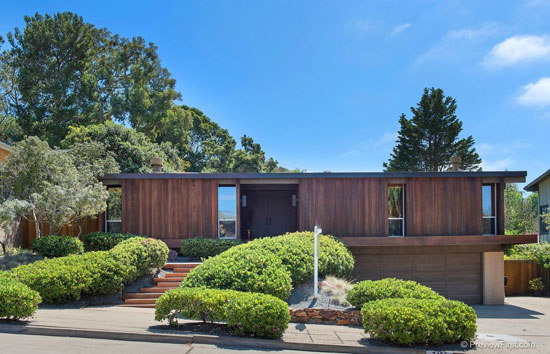 We love the phrase 'first time on the market' and this 1960s Ronald Davis-designed midcentury property in San Diego, California, USA certainly lives up to our expectations.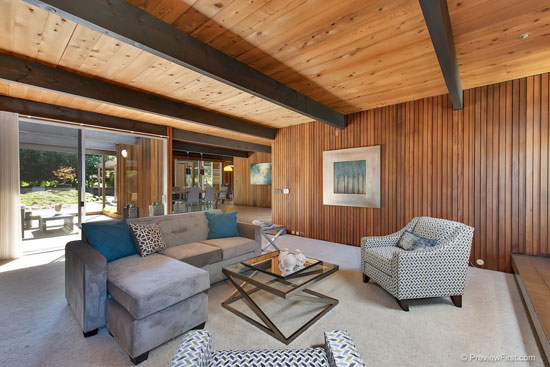 Saying that, the 1965 build isn't a complete time capsule. But it is partly a place lost in time.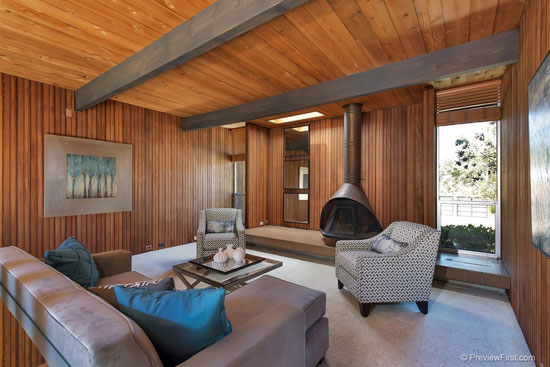 The parts that are untouched are pretty obvious if you check out the photos. The house itself hasn't been altered, but some of the rooms have been updated.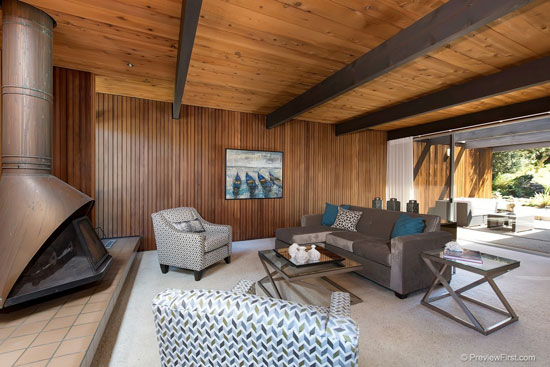 Not to a great degree though. A look at the exterior, the wood panel walls of the main living rooms, the beams, the stunning fireplaces, the windows, the light fittings, the kitchen and at least one of the bathrooms are untouched 1960s.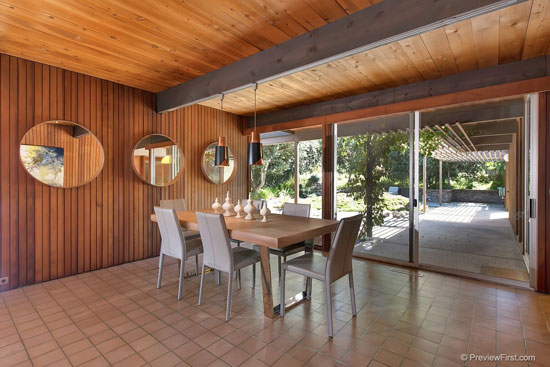 But look closer and you'll find other reception spaces looking relatively modern, with contemporary finishes at odds with the majority of the property. So not perfect if you want the complete 1960s experience. But not far off.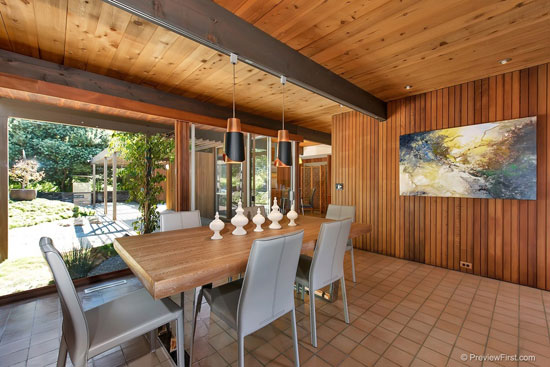 Space includes four bedrooms and three bathrooms along with all those reception rooms, the majority of which is to be found on the first floor. Down below is a family room, a large storage room and an attached two-car garage. Total living space comes in at 2,393 sq. ft.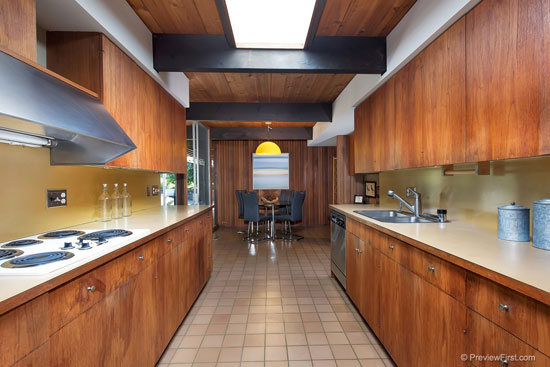 Outside is worth a mention too, with so much entertaining space accessible from the main house, including a rather cool courtyard area.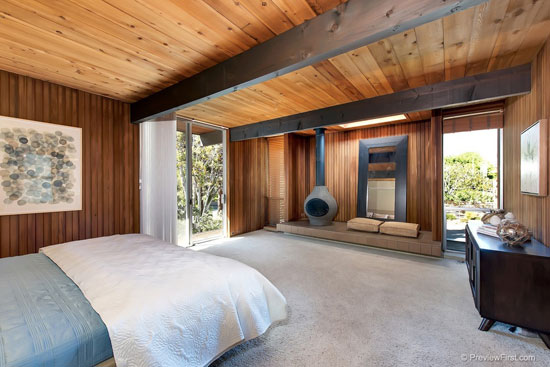 If you want to be the second owner of this place, the asking price is $1,325,000.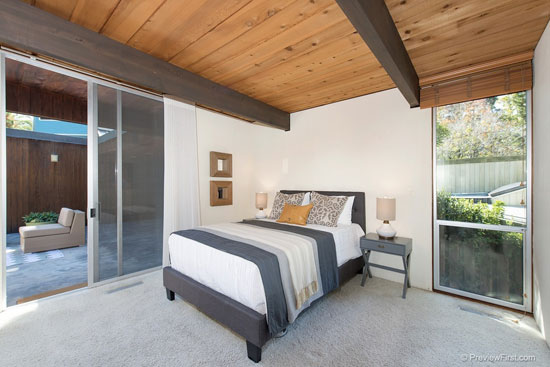 Images and details courtesy of Zillow. For more details and to make an enquiry, please visit their website.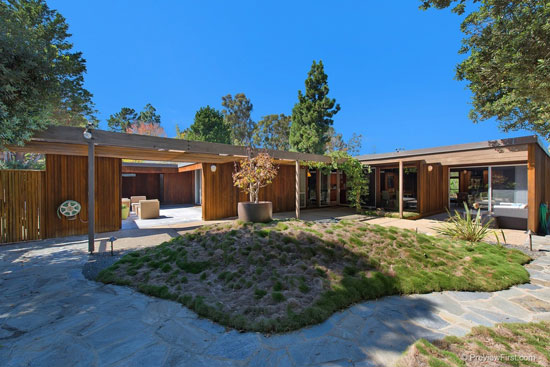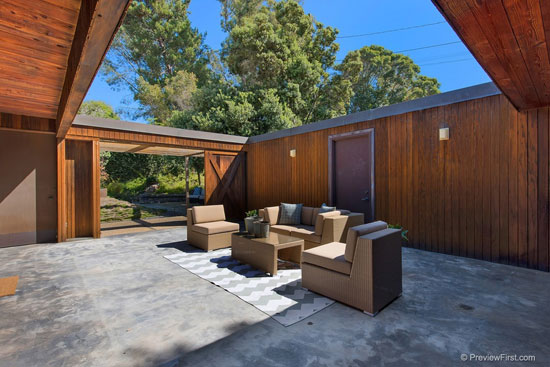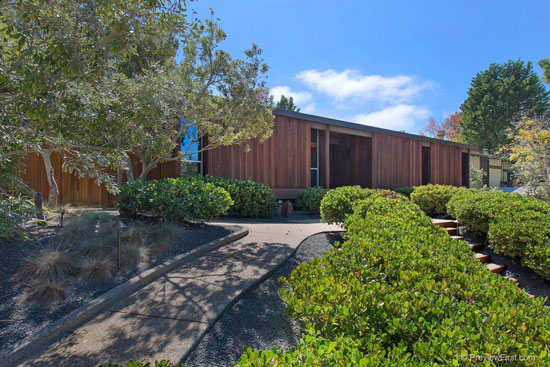 Property Location