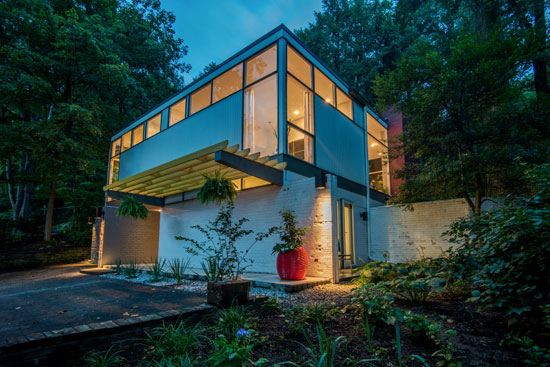 When you think of mid-20th century US properties, you perhaps don't imagine something like this 1960s Leon Brown and Thomas Wright-designed modernist property in Washington DC, USA. In fact, it has more than a hint of 1930s modernism about it.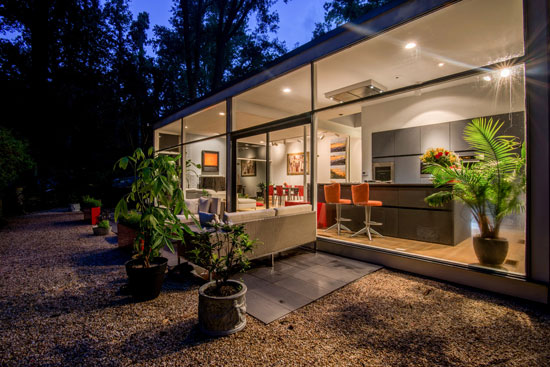 Indeed, the agent describes this angular property as a 'Bauhaus oasis in the city', with the 1961 build heavily influenced by the work of Walter Gropius, who was chairman of the Harvard Graduate School of Design's Department of Architecture when Thomas Wright studied there.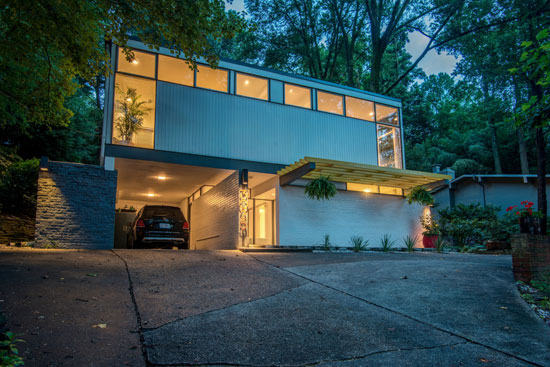 It isn't completely original though. The house sold back in 2012 and since then, has undergone extensive renovation. We didn't see the 'before', but we can guess that the overall look of the property is pretty much unchanged. Inside, however, is a different story.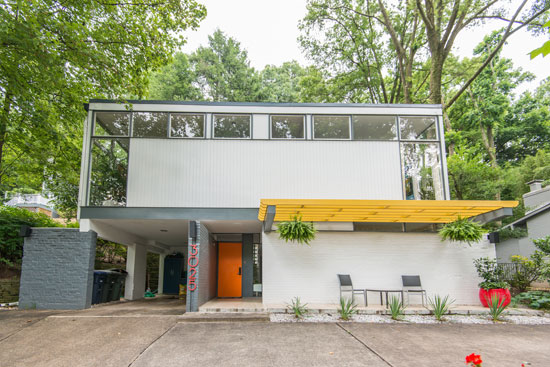 But that's not a criticism. The original design was all about simplicity, with the reworking certainly adhering to that policy. Clean white walls throughout, exposed brick, a minimalist floating staircase, large windows and walls of glass (not least at the rear of the house) and even a garden that works to the same modernist / minimalist principle.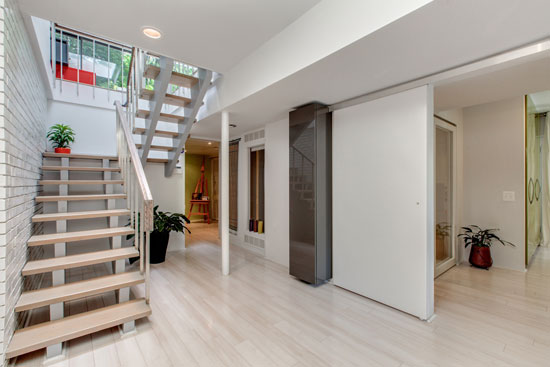 There's also around 2,500 sq. ft. of living space over the two floors, including an open plan living / dining / kitchen 'social' area, complete with a stylish (and premium) island kitchen, three bedrooms and four high end bathrooms, with each bedroom having its own en-suite.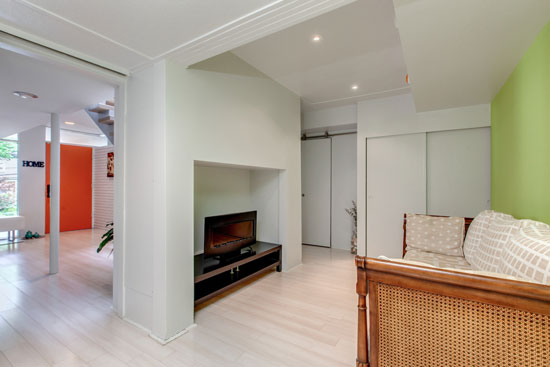 The outside space is described as a 'zen rock garden', while your car is taken care of via a carport, which has direct access to the house, as well as a lengthy drive for extra vehicles.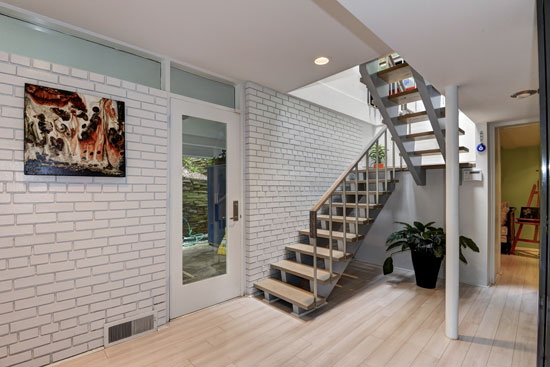 A house that is well over 50 years old and still looking every bit the modern home, especially with that update. If you want to be its next occupant, the asking price is $1,899,000.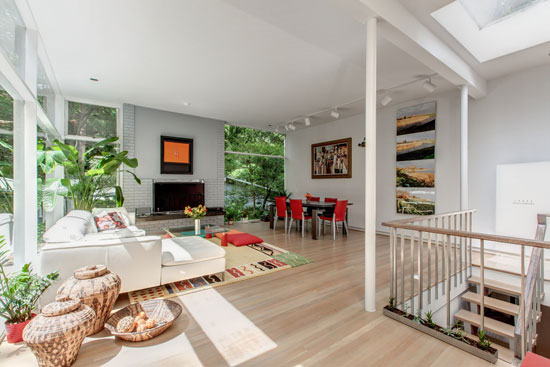 Images and details courtesy of Christie's. For more details and to make an enquiry, please visit their website.
Via Curbed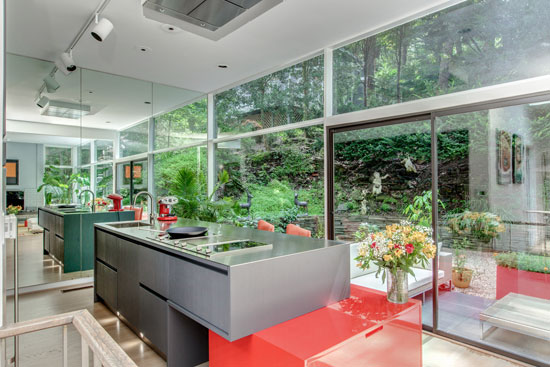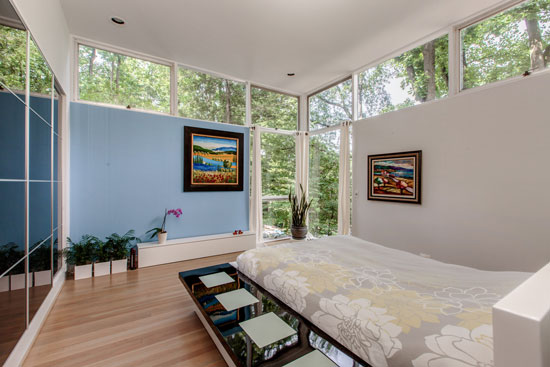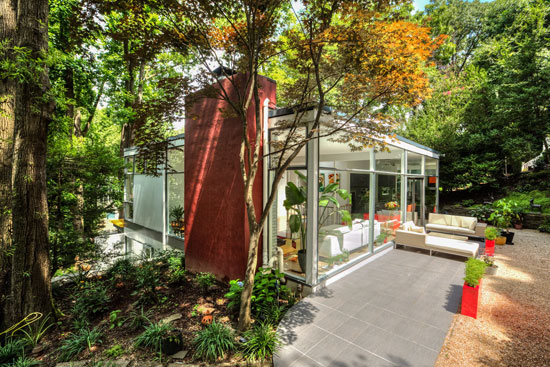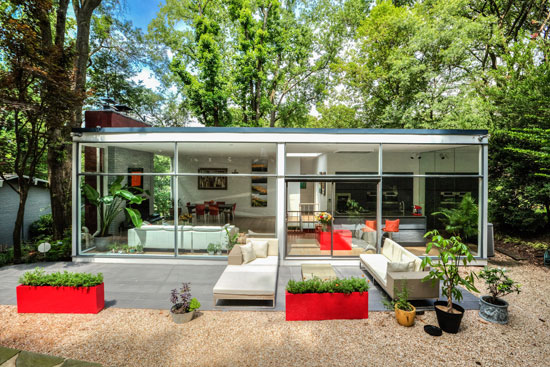 Property Location