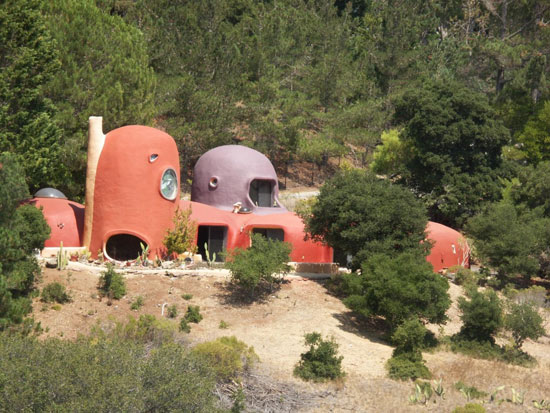 We are always drawn to the weird and the wonderful. Rather like this 1970s William Nicholson-designed Flintstone House in Hillsborough, California, USA.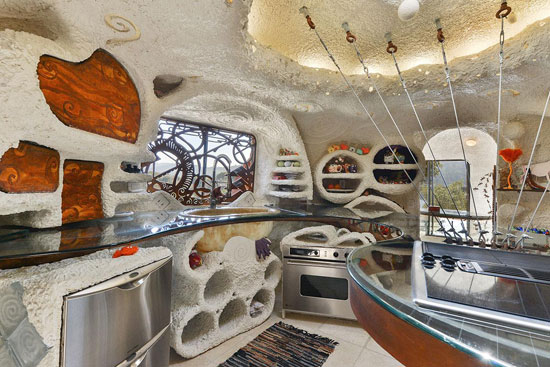 That's not the real name by the way. It's the name used locally to describe this bizarre 1976 creation, which is back on the market for the first time in nearly 20 years.
It doesn't look like things have changed much over the decades, but that's not surprising. After all, how would you update a house like this? Some tweaks here and there perhaps, but not much could be done to change this wonderfully curvy and cave-like build.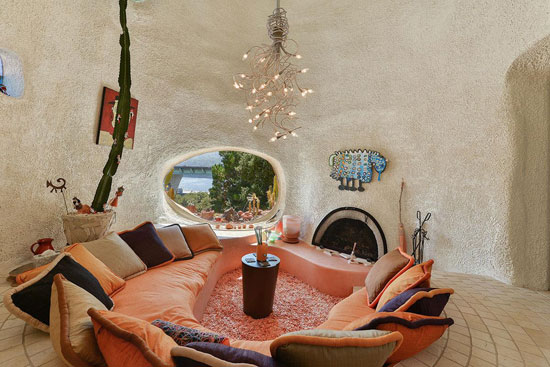 But some things, not least the fittings, are indeed recent. The kitchen appliances, the tiled floors, some light fittings, cabinets and the bathroom for example. So you can live a 'modern' life within those strange walls.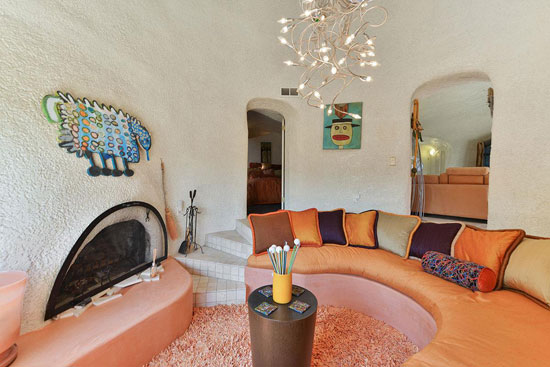 Those bizarre surroundings are the result of sprayed concrete walls in an orange and purple colour scheme and some interesting features of the day, not least the built-in shelving, (almost) rounded doors and seemingly random windows, arched fireplace, the curved sofa and the stone pit. One thing is for sure, you'll not have a friend with anything like this.
As for space, that covers 2,730 sq. ft. in total and includes three bedrooms and two bathrooms, as well as a 'biologic' kitchen, a games room and the 'conversation pit'. 1.99 acres outside too.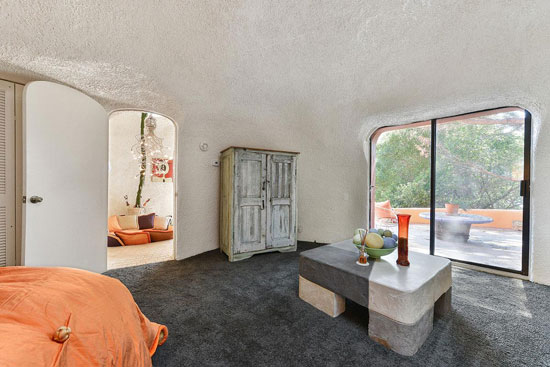 If that's enough for you and the bold architecture appeals, you'll need around $4,200,000 to get this.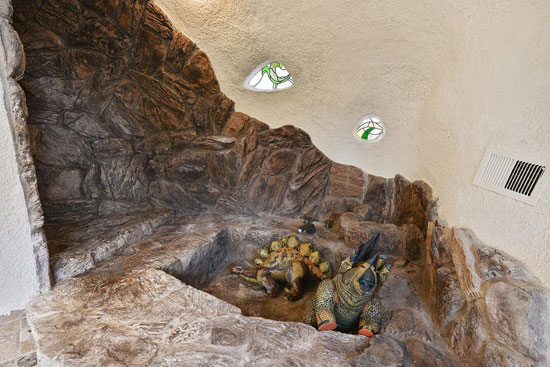 Images and details courtesy of Redfin. For more details and to make an enquiry, please visit their website.
Via Curbed SF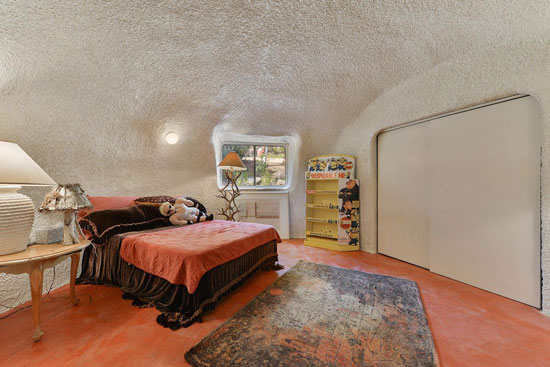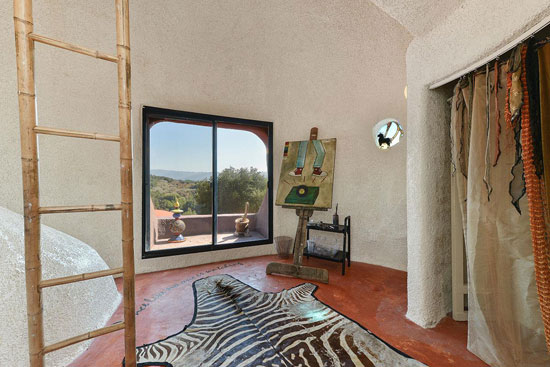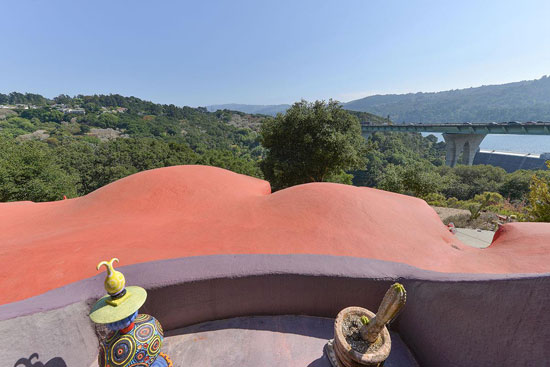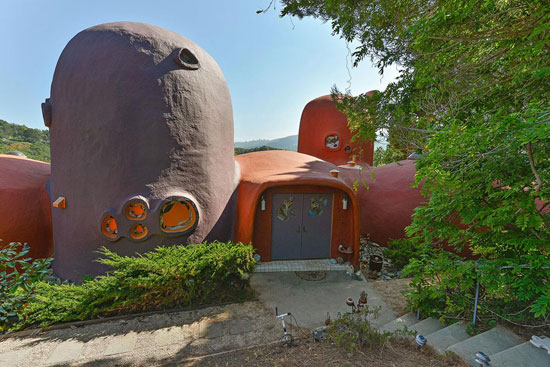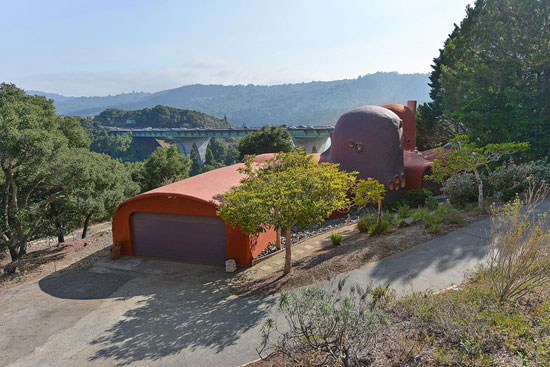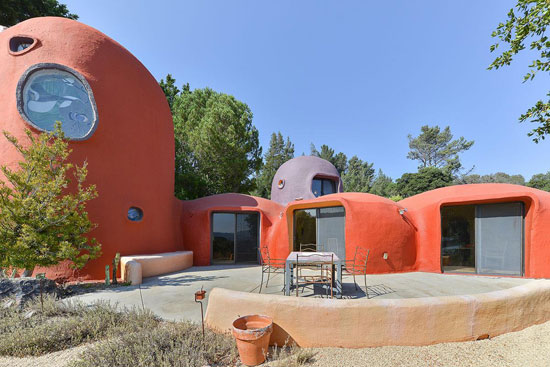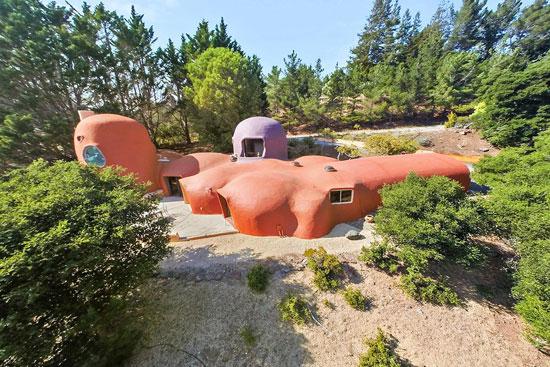 Property Location