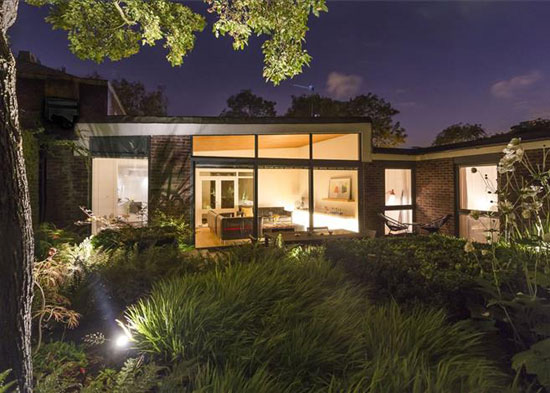 Huge thanks to Ian for pointing is in the direction of this 1960s Austin Vernon & Partners-designed midcentury property on the Dulwich Estate, London SE21.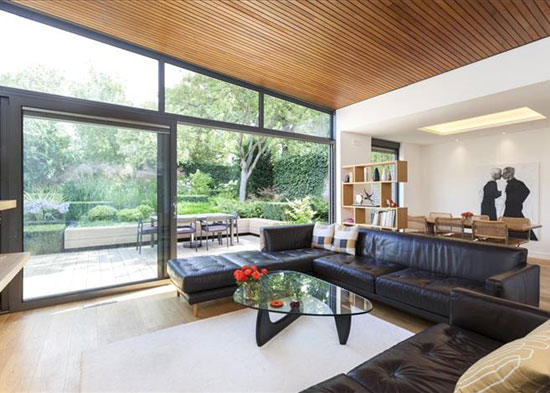 The house dates from 1969 and was built to a Manfred Bresgen design on Ferrings on the Dulwich estate. Has it changed? Well, yes it has. But not to an extent that bothers us greatly.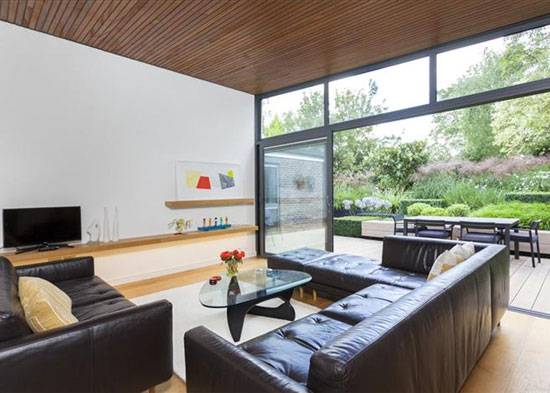 It has been both renovated and recently extended of late, but much of what you would expect of the house is still intact. So the wood panel ceilings and the large windows are still prominent within the design, but the finishes are clean and modern. It's a nice mix.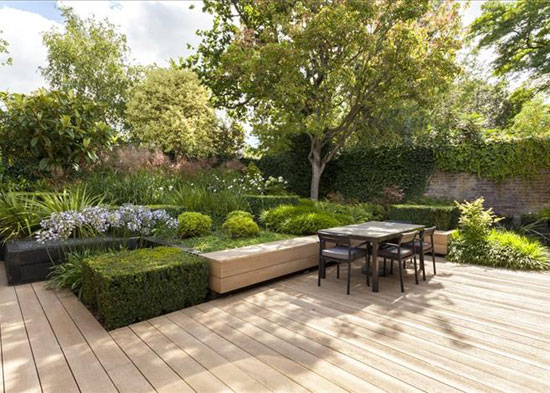 Of course, the kitchen, like many of the other finishes in the property, is cutting edge, as are the bathrooms. Even the garden has had a stylish modern makeover. But all to the benefit rather than to the detriment of the property.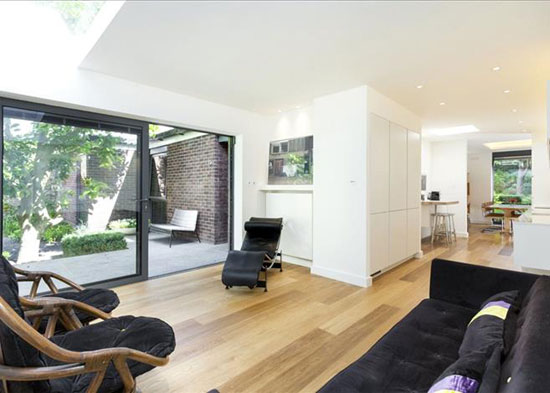 The current version of the house, including the double garage, now covers 1,975 sq. ft. The layout includes four bedrooms (including a matter with dressing room and en-suite bathroom) along with two reception rooms (one was added as part of the renovation), a family bathroom and a guest cloakroom.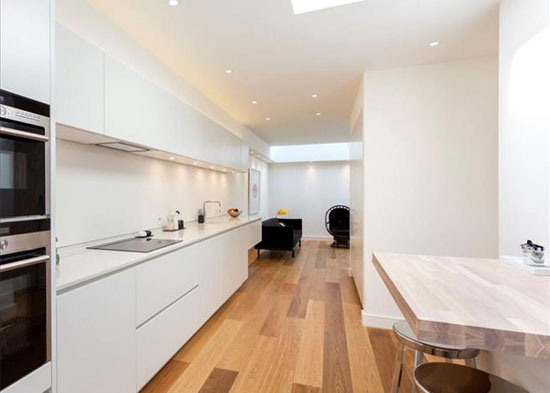 Plenty of fitted storage throughout the house, as well as 'reversible' air-conditioning and a new central heating system fitted as part of the refit. We also mentioned that double garage and the front and rear gardens, the latter designed by Declan Buckley.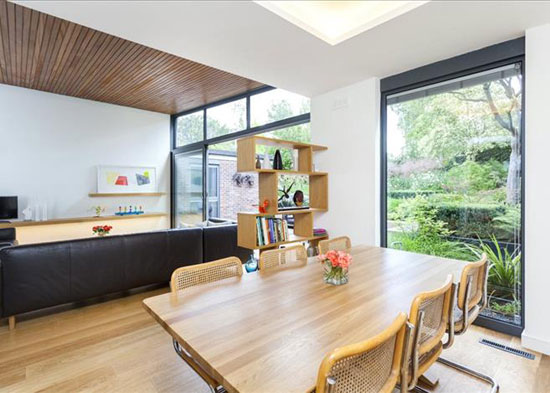 The agent also points out that there is the possibility of connecting the double garage to the main house (subject to permission), which could add more living space, should you need it.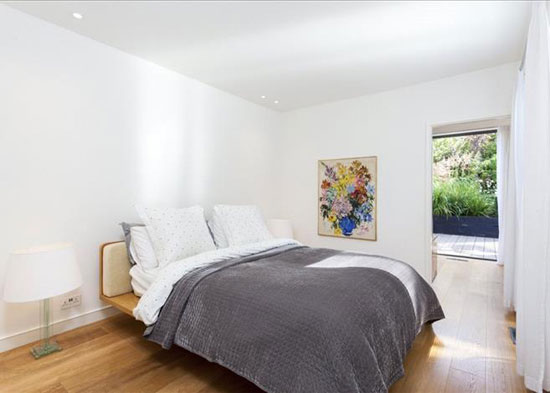 But that's not the first thing to consider. The key issue is the price, as you will need to find something in the region of £1,750,000 to secure this place.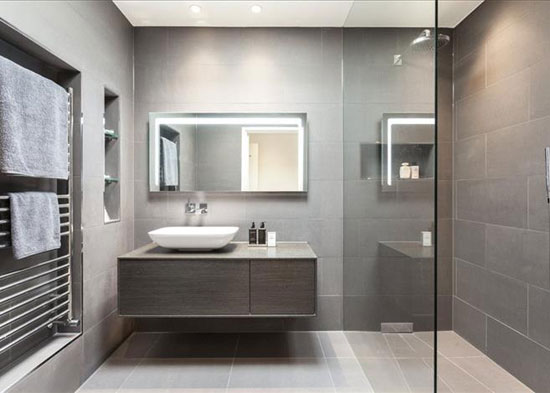 Images and details courtesy of Knight Frank. For details and to make an enquiry, please visit their website.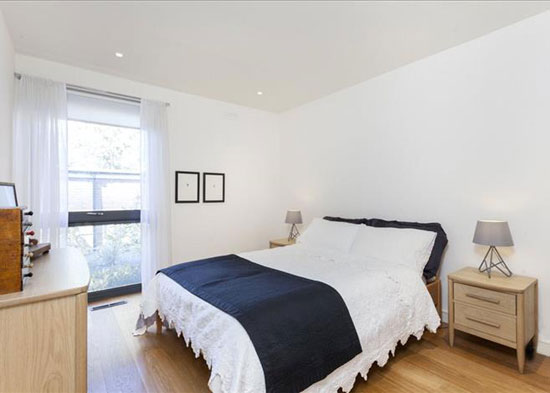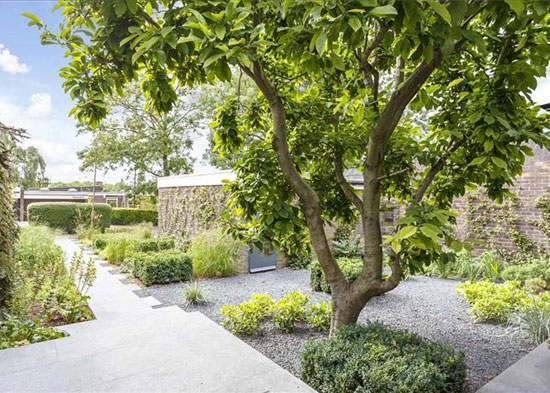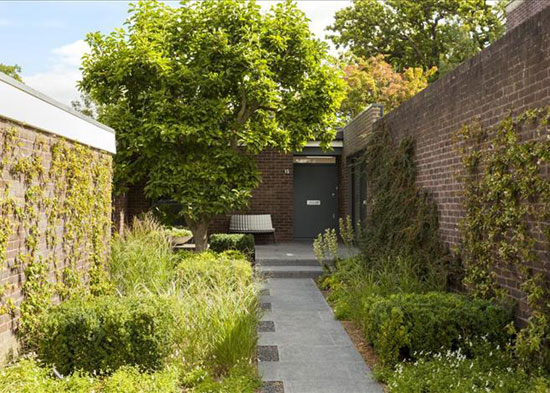 Property Location