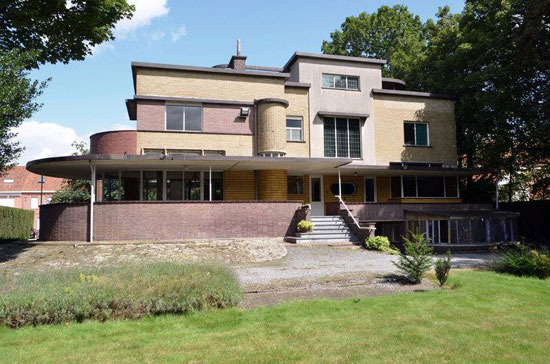 We are going off translated details here, but thankfully the images of this 1930s Gentiel Eeckhoutte-designed art deco property in Waregem, Belgium tell much of the story.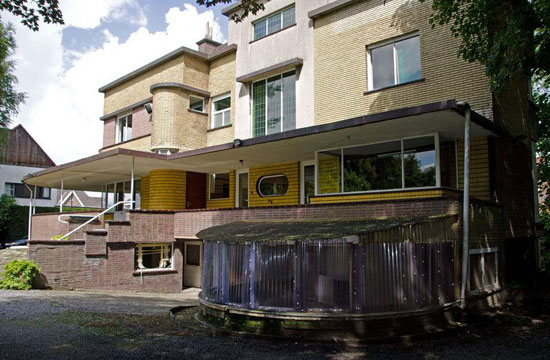 This house dates from 1939, constructed by and for local architect Gentiel Eeckhoutte and from what we can see, it has changed little over the decades. Art deco or moderne, take your pick. It probably ticks the boxes for both on some levels, with plenty of lovely curves and straight lines both inside and out.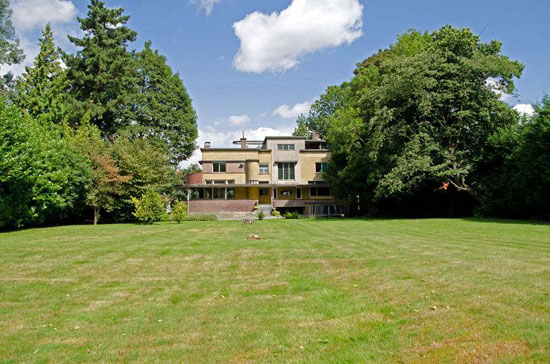 Exteriors of houses this old do tend to fare better than interiors in our experience. Amazingly, that's not the case here, with so much originality beyond the front door. Original fireplaces (albeit hidden by later gas fires), the original stained glass windows in the drawing room, vintage light fittings, original paint work, radiators, fitted units, the stunning staircase and of course, an original art deco bathroom. All somehow surviving the best part of 80 years.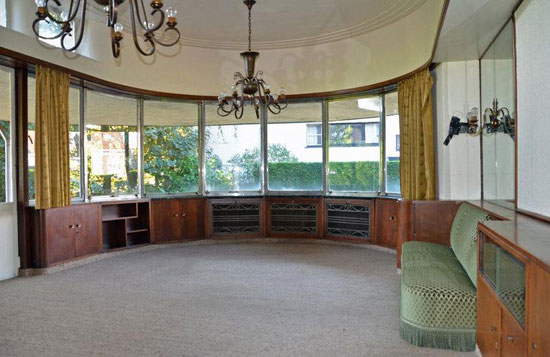 It isn't perfect though. some updates have obviously taken place and some period details are perhaps lurking behind more modern fittings. But even allowing for that, we would say this is as original as period art deco gets.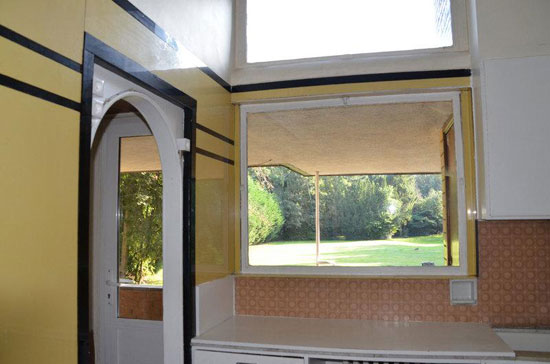 In terms of space, there are four bedrooms and just the one bathroom (not least because the obsession with multiple bathrooms doesn't date back that far), with large reception rooms and (presumably) a kitchen on the ground floor.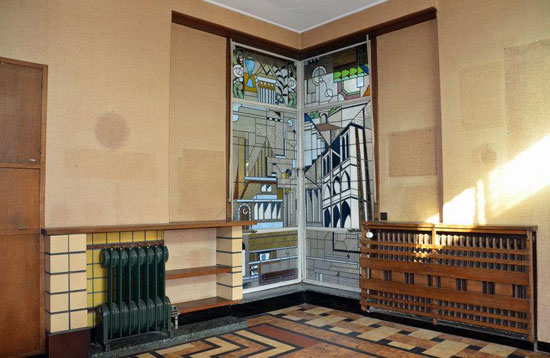 There might be more space too. Unfortunately the description doesn't offer a floorplan or a full layout, but from looking at the house, we can imagine there are other rooms here and a good-sized plot to enjoy outside. There is talk of a pool on the roof too, although if that's the case, it isn't used currently and would need some work to re-commission.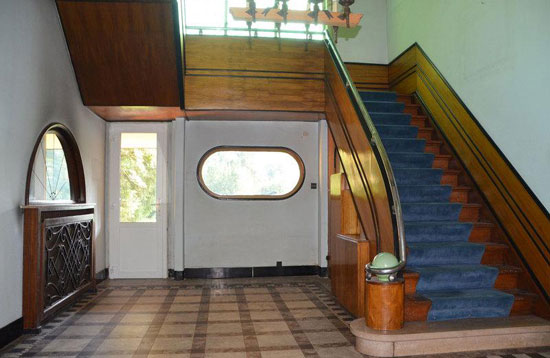 So some negatives, but an awful lot of positives. If you want this place, the house is on there market for €685,000.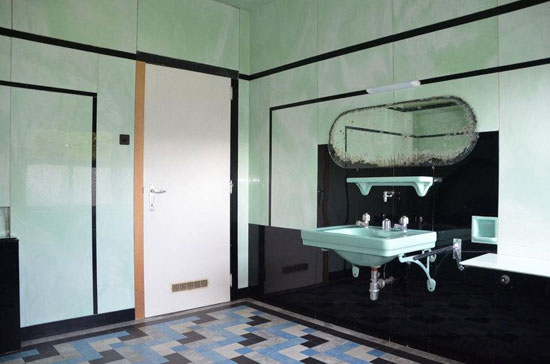 Images and details courtesy of Zimmo. For more details and to make an enquiry, please visit their website.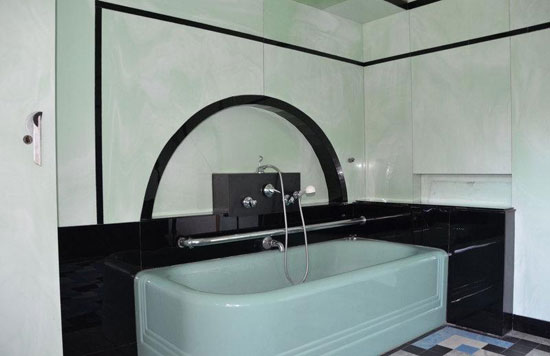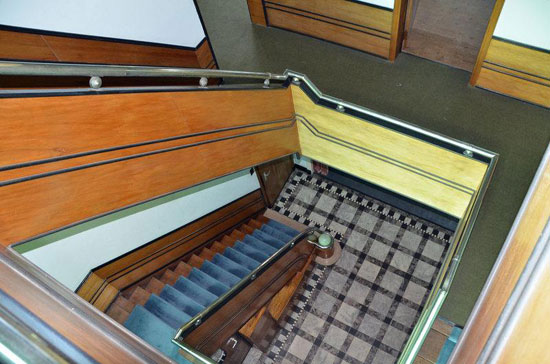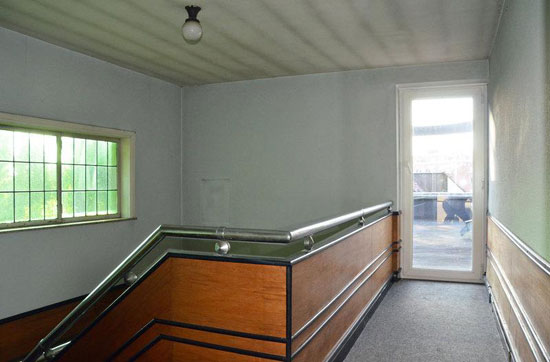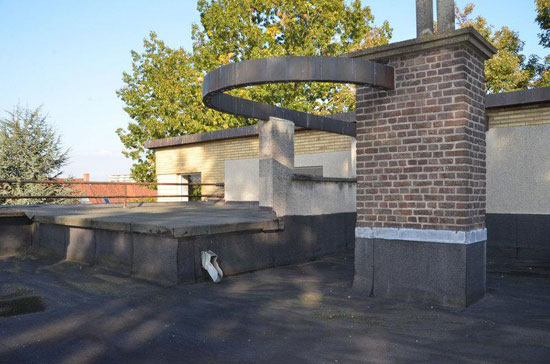 Property Location