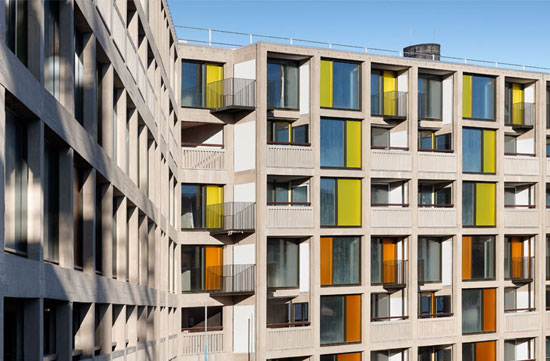 From being an embarrassment from a bygone age, brutalism has suddenly become rather hip. Especially in 2015. The latest celebration of concrete construction are tours of 60s architecture by the National Trust, in association with the Southbank Centre, Urban Splash and the University of East Anglia.
The tours going under the banner Brutal Utopias and like many other similar events, prompt the public to 'reconsider' a style of architecture which was key to public housing, education and entertainment in the middle of the 20th century.
For a period of 10 days from Friday 25 September 2015, there are a number of tours taking place at key brutalist developments in the UK – the Queen Elizabeth Hall, Purcell Room and Hayward Gallery, the Park Hill flats in Sheffield and of the University of East Anglia in Norwich. In addition to that, there will also be 'expert-led' Routemaster bus tours of London's other iconic Brutalist sites plus a discussion of Brutalism's legacy at the Southbank Centre.
If that appeals, you can find out where and when on the National Trust website right now. Prices and dates obviously vary depending on location and time of day, but you can book tickets right now. Might be as well to do just that too, as the more popular dates and times and likely to be snapped up pretty swiftly.