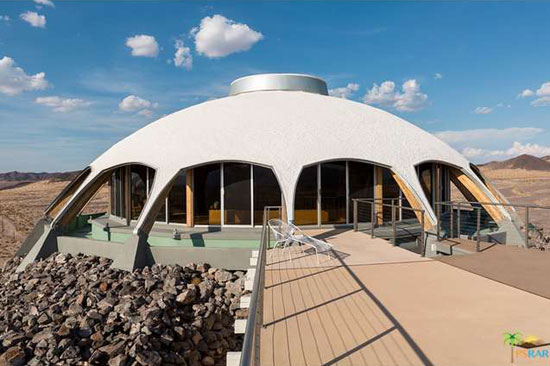 We look at a lot of houses and it really does take a lot to make our jaws drop. But The Volcano House in Newberry Springs, California, USA has just managed to do that.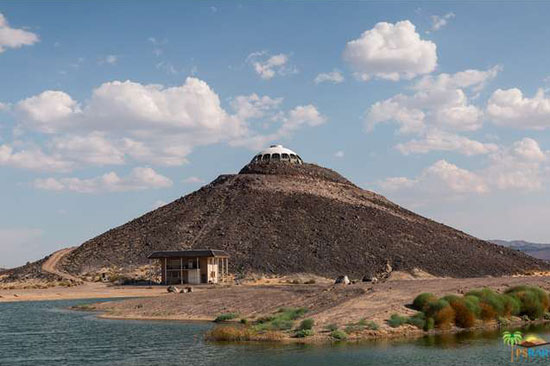 It really is a one of a kind.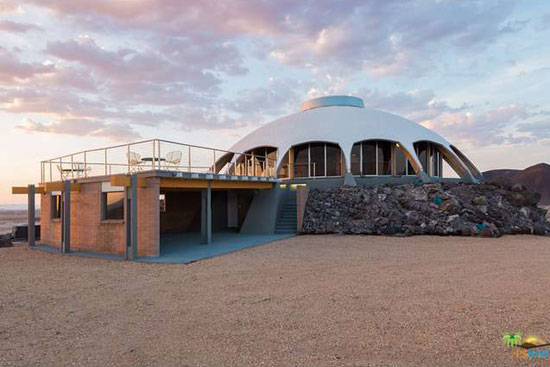 Looking like the kind of place you would expect a Bond villain to be hanging out, this 1970 build is a flying saucer-shaped construction sitting on top of a 150 ft. volcanic cinder cone, which in turn sits in the Mojave Desert. That would be enough for us, but there's more to come.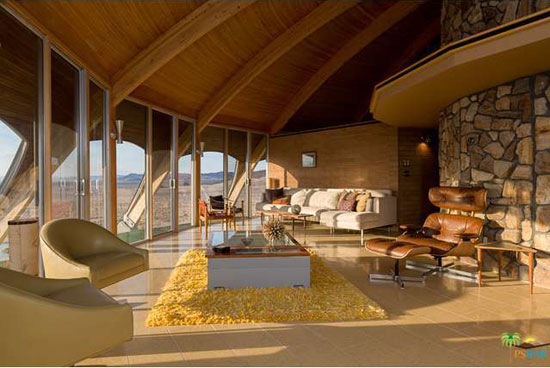 The inside is pure midcentury. Ok, not quite the 'space age' we were expecting, but pretty spectacular nonetheless.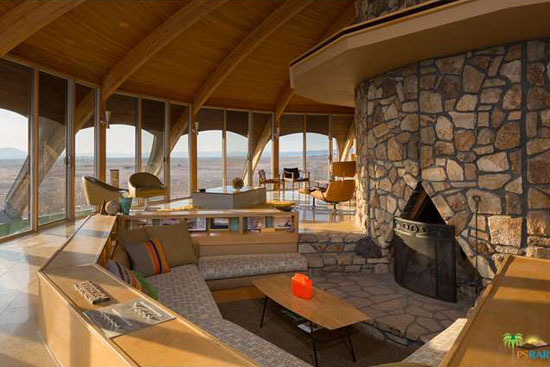 The house has been renovated, but with great care to protect and maintain the original interior from what we can see. Yes, the kitchen looks like a new addition, but most of what is here looks like it has been here for quite some time.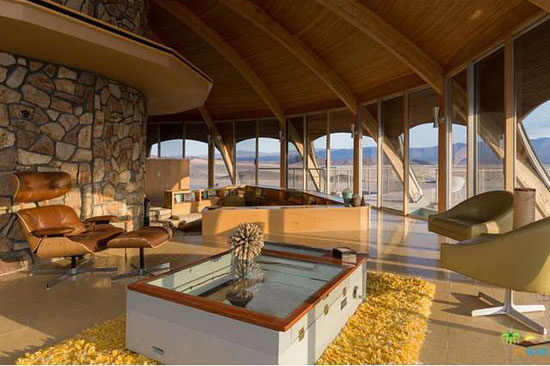 Where do you start? Well, the circular layout would be a good place and beyond that, the stone work, the beams, exposed brick, sliding glass doors, the fireplace…in fact everything right down to the bedroom carpet. It's a movie set in waiting.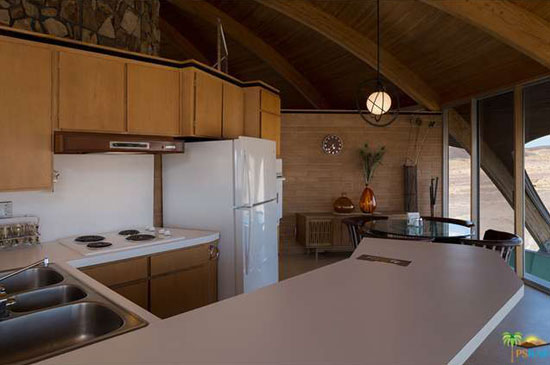 Some stunning views from those full-length windows too, taking in the desolate surroundings. Much of that is yours too, with the house sitting in 60 acres of land. If you want civilisation, the nearest town is around 45 minutes away in the car. So not too isolated.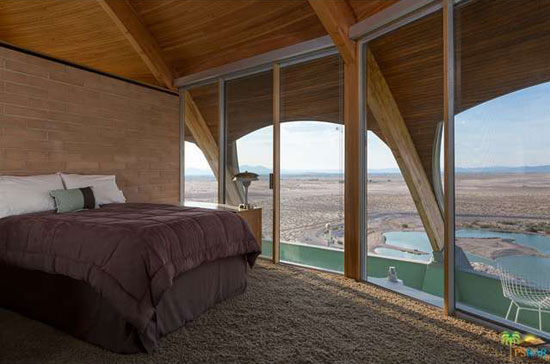 In addition to the house and land is an observation deck, on-site lake and a separate detached two-story structure, which currently contains an oversized garage as well as an upstairs apartment for additional guest or staff space if the two bedrooms inside the main house aren't enough.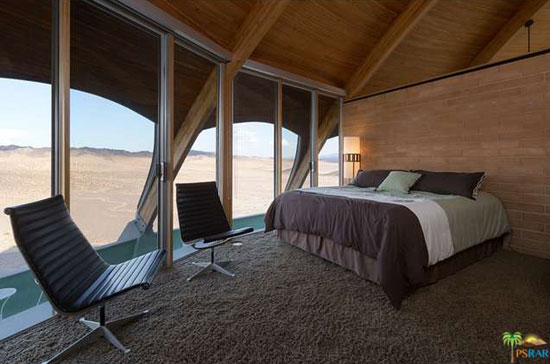 It's a niche property and the kind of place that really needs the right kind of maverick to take it on. If that's you, the house and land is for sale for $650,000, which works out at something like £427,000.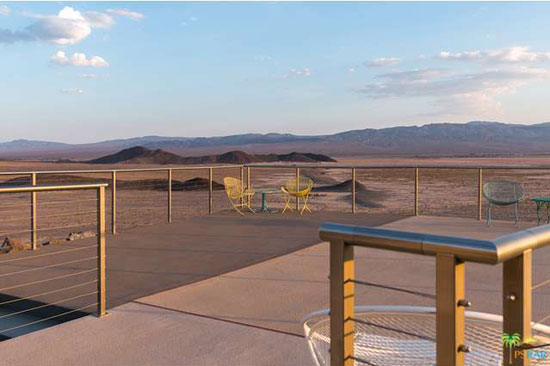 Images and details courtesy of Redfin. For more details and to make an enquiry, please visit their website.
Via Curbed LA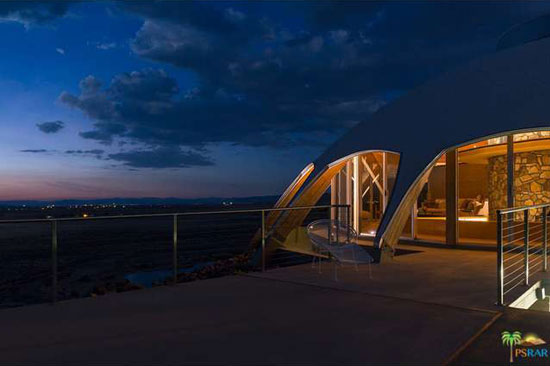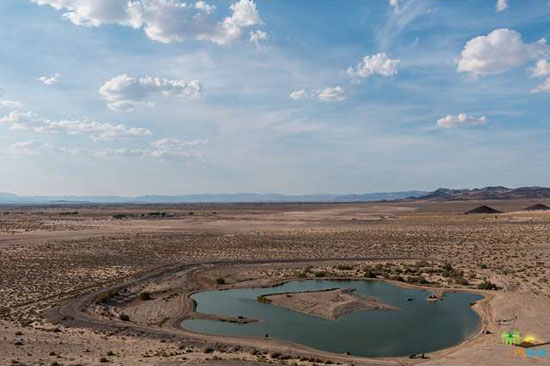 Property Location