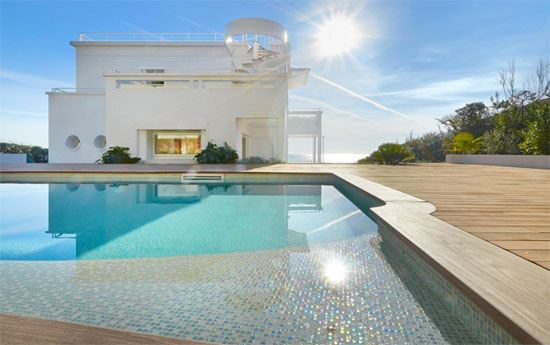 It is a 'price upon request', which probably means that this art deco villa with private beach in Cap D'Antibes, Cote D'Azur south east France is way beyond most of our means.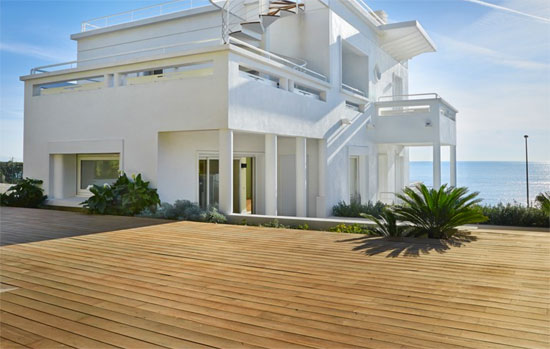 But if you have plenty of ready funds and a desire to spend your time on the Cote D'Azur, read on, as this just might be your dream home.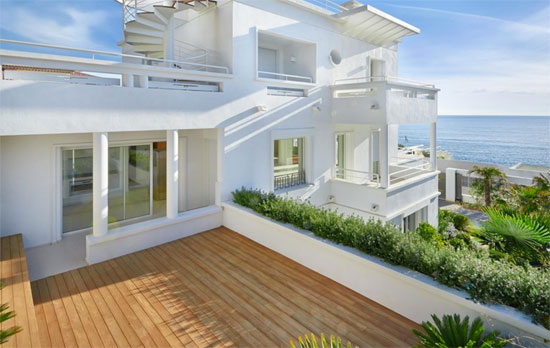 The house is, we presume, a period original, not least because the agent describes it as 'recently renovated'. But note that beyond that wonderfully bold period exterior is a very contemporary living space.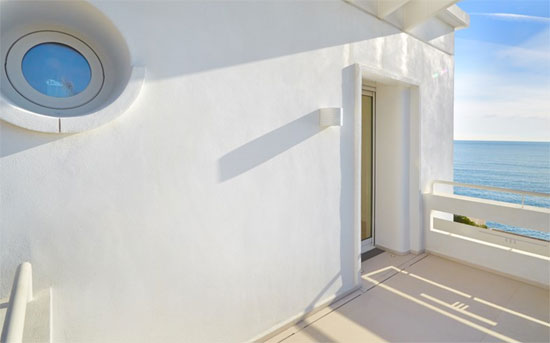 The house is still a stunner though, especially when you take into account the location and those wonderful sea views. If you want to get even close to the sea, you'll be please to know that you have your very own private beach too. A rarity even in such an affluent area.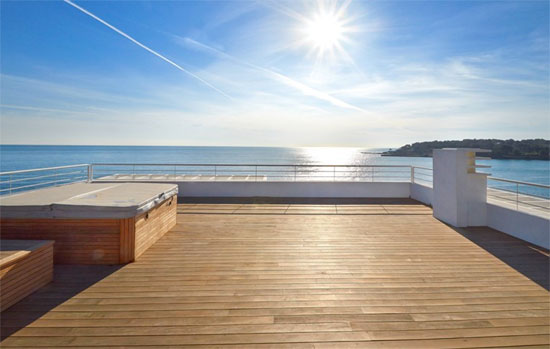 The roof terrace is wonderful as is the stunning spiral staircase leading up to it. Throw in a balcony area, some circular windows and a swimming pool and you can see why we fell for this place.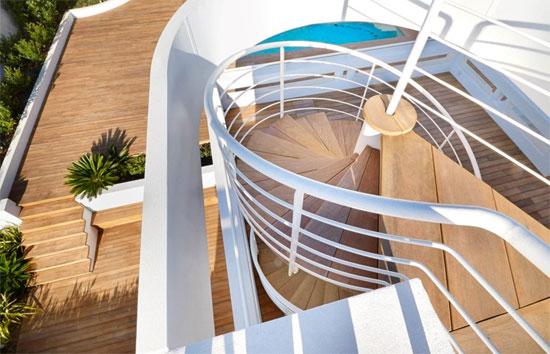 Good amount of modern living space within too. On the ground floor, you will find the entrance and two en-suite bedrooms. On the first floor is the living room, dining room and the kitchen, which opens onto the large terrace and leads to the pool area.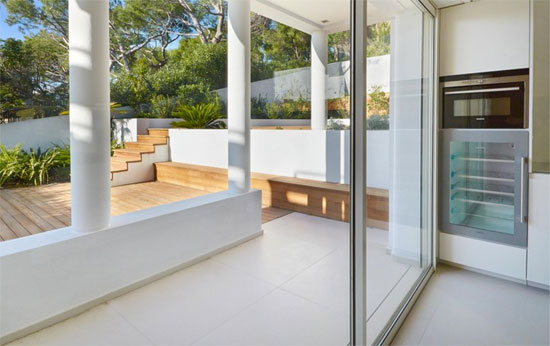 On the second floor you will find the master suite, its bathroom, a walk-in closet and its own private balcony. A second en-suite bedroom and a large terrace overlooking the pool are also here, plus the stairway to the rooftop living space. All of that covers around 2,690 sq, ft. in total.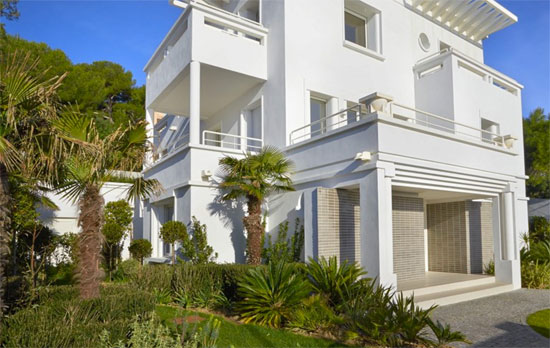 As we said, price on application and in light of the architecture and location, likely to be a significant one.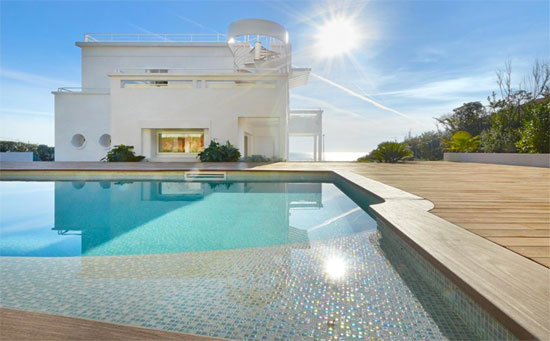 Images and details courtesy of Sotheby's International Realty. For more details and to make an enquiry, please visit their website.
Property Location