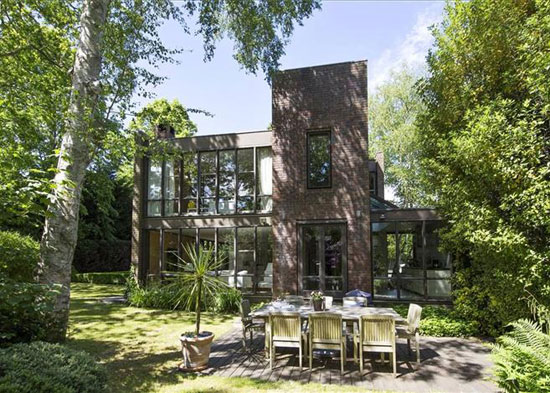 There are 15 properties on this high-end development and we think at least half of them have gone up for sale in the last few years. Not that we are complaining. We love this 1970s Royston Summers-designed modernist lakeside house in Esher, Surrey and all the others too.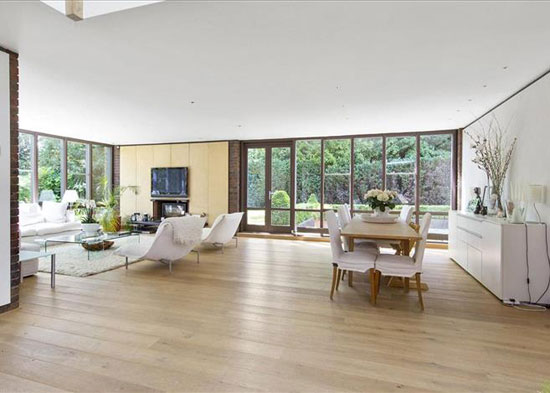 The distinctive modernist builds were designed by Royston Summers back in 1975 and as you would expect over 40 years, the houses have changed to greater and lesser degrees inside. But the bold facades are largely untouched and the location is still a draw. All the houses are built around an ornamental lake which once formed part of the landscaped gardens of Milbourne House.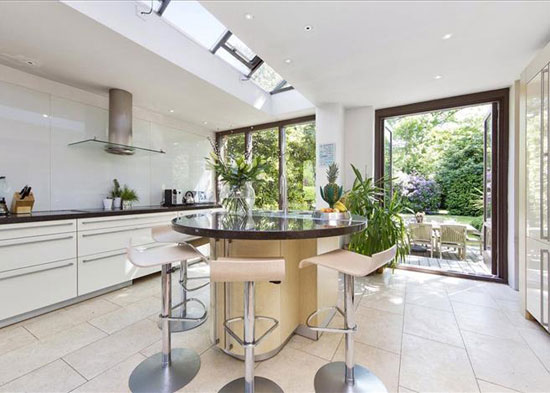 That's the case with this one, although the interior looks to be much further up the renovation scale than some we have seen of late. Admittedly we are going by what we can see – and we can't see the staircase and some of the bedrooms. But the photos do indicate more contemporary finishes that original.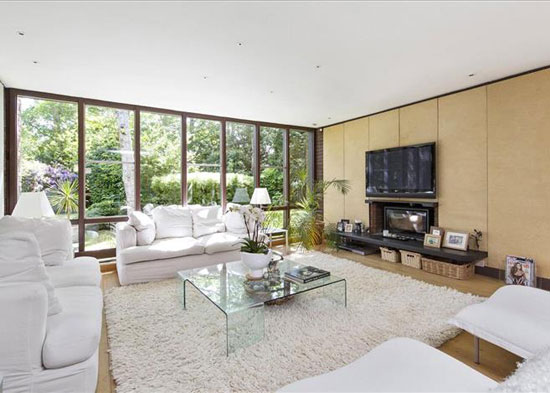 Not that we are flagging that up as an issue. For many buyers the updating will be very appealing. But if you want all the original features on the inside, you might want to wait for another of the houses to come onto the market.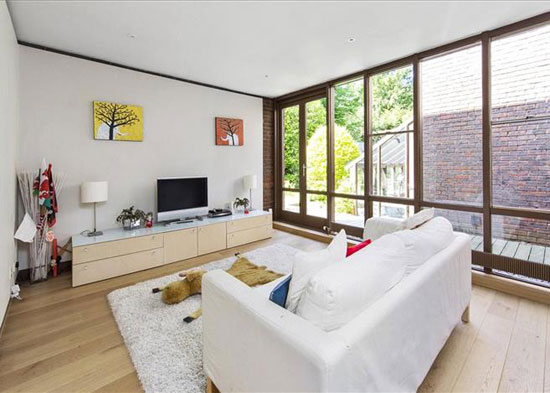 As for internal space, that's certainly substantial, with the house offering up five bedrooms, four bathrooms and two reception room. All of the main ling areas and 'principal' bedrooms also enjoy plenty of natural light and views of the secluded south-facing garden.
Talking of the outside space, the large garden includes a 'secret play area' for children, as well as a large double garage, off-street parking and a gym accessed via the garage area.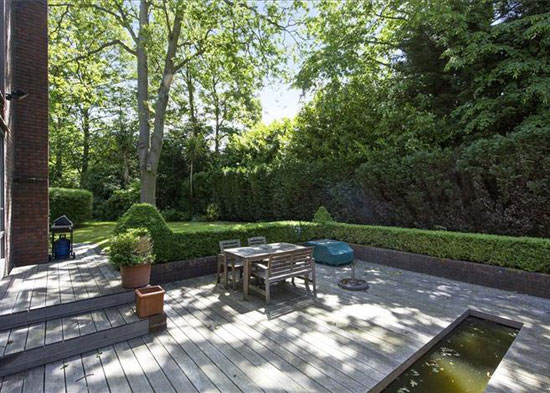 A wonderful piece of 1970s domestic architecture, it is on the market for £1,895,000.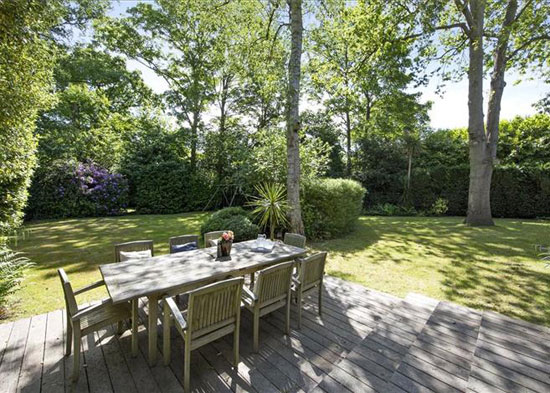 Images and details courtesy of Knight Frank. For more details and to make an enquiry, please visit their website.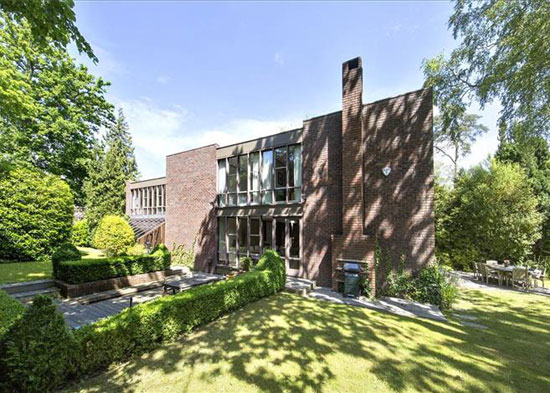 Property Location