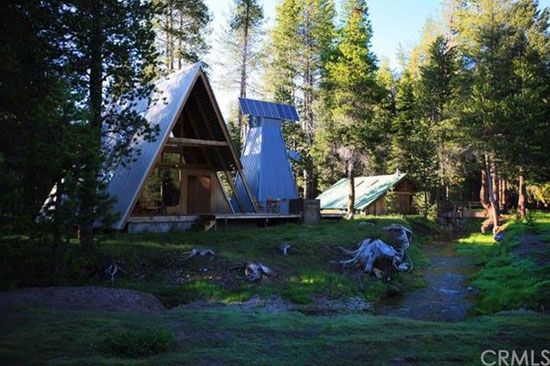 Not just one building, this is a 1960s A-frame house and additional buildings in Bass Lake, California, USA. Your own little commune, if you like.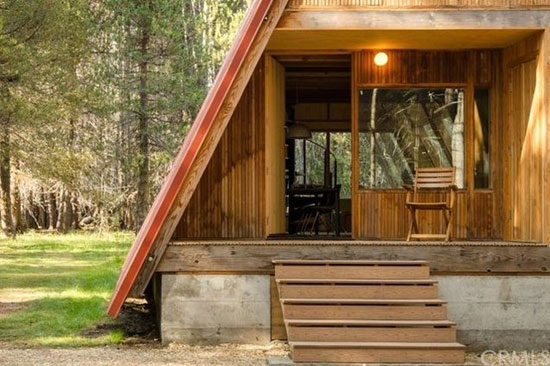 It actually started out as one place, specifically a 1961 red-roof A-frame, which was itself on the market not too long ago. Whoever picked that up has looked after this retro gem, but also added some value in the form of some additional dwellings.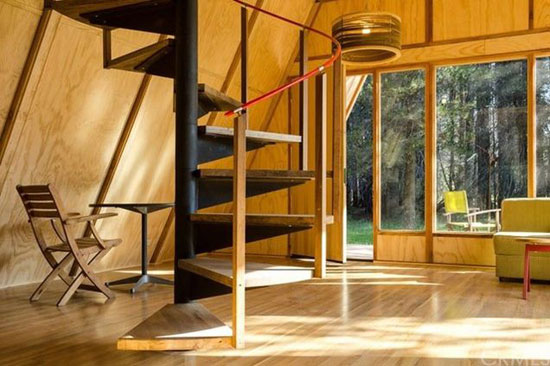 So what you get now is the original A-frame, an additional classic A-frame (which dates from 2004), a log cabin and 20 acres of forest to play with. Oh yes, all of those buildings are hooked up to the real world via solar power, not to mention satellite phone and internet access. So you are away from it all, but without losing (most of) the modern-day comforts.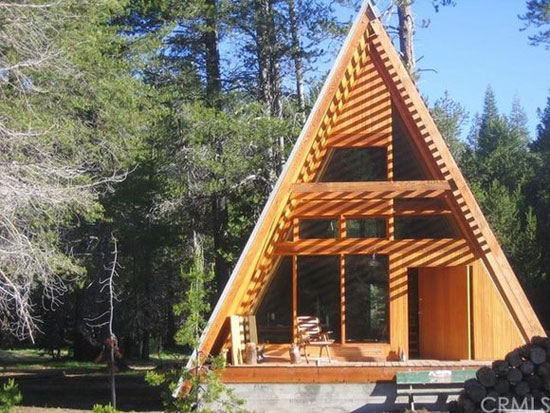 All the buildings include kitchen, living and sleeping areas and all have been used for private use and rental. In fact, it is all booked up for the current season, so a potentially lucrative business perhaps.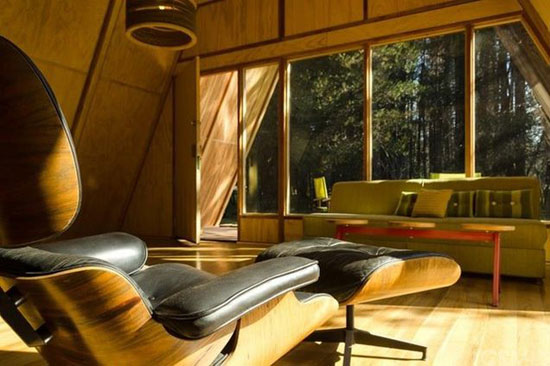 The original building is the real star for us, but the new build seems to follow in the same style, with the minimalist wood finish and exposed staircase. Glazing aplenty too, so you can take in that wonderful scenery, which happens to be on the edge of the Sierra National Forest.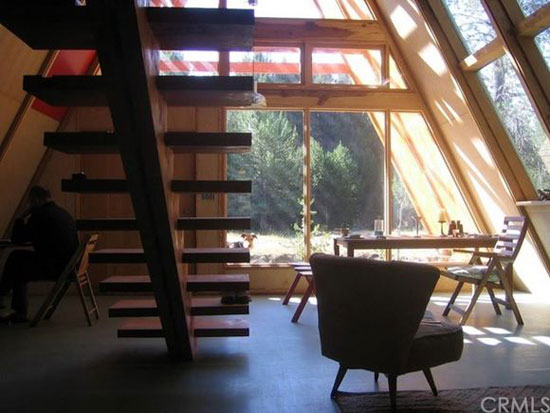 More images on the listing, with this dream getaway on the market for $915,000. If that sounds a bit hefty (or California is a bit distant), we have spotted a disassembled wooden A-frame house on eBay in the UK. Ok, it doesn't have the obvious style – but it does have price on its side.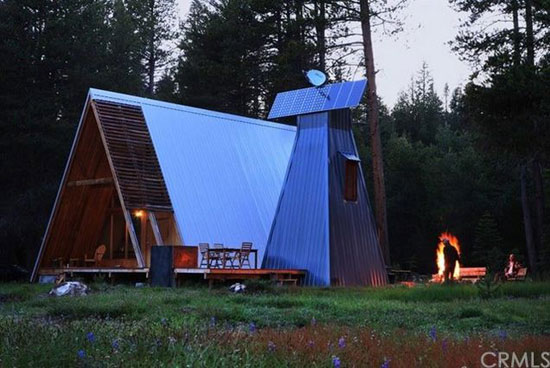 Images and details courtesy of Estately. For more information and to make an enquiry, please visit their website.
Via Curbed Ski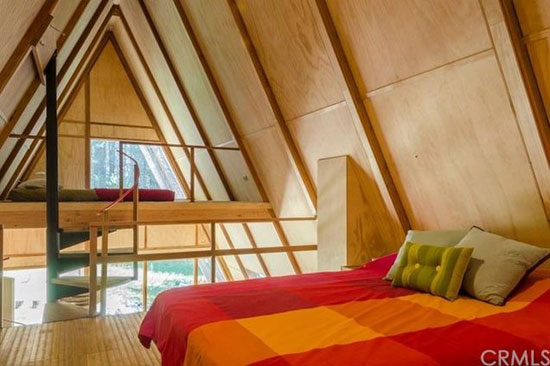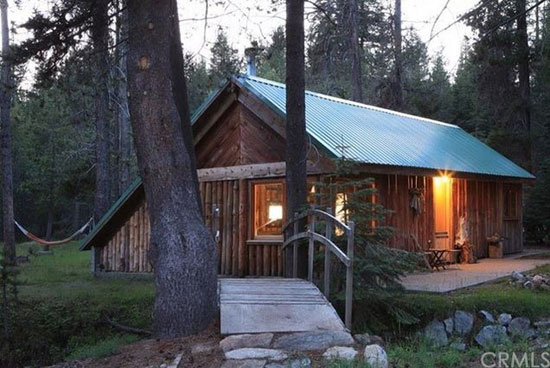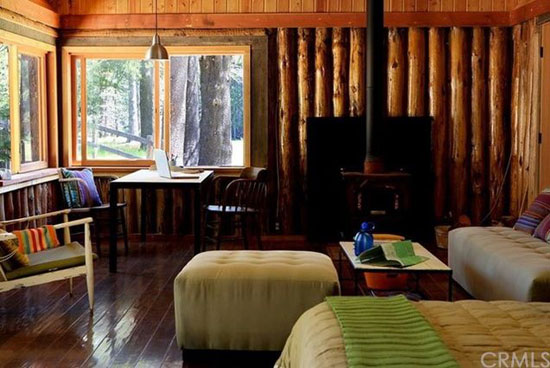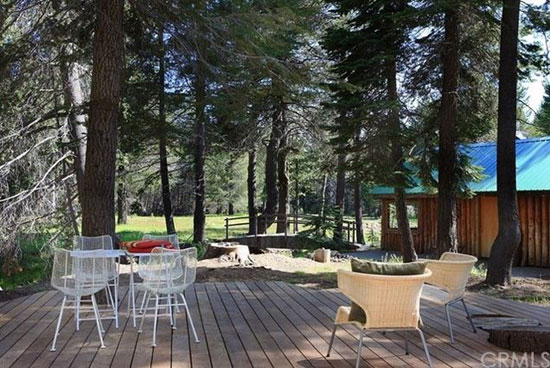 Property Location