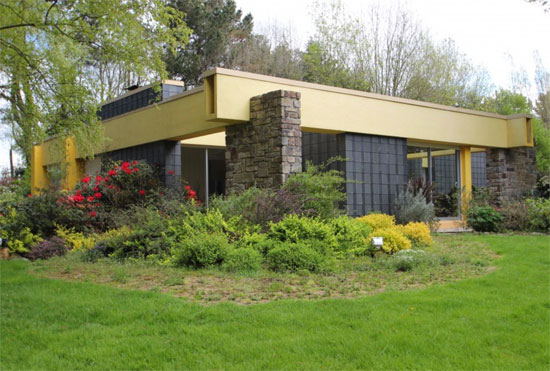 When we featured the 1980s modernist property in Saint Nicolas du Pélem in Brittany, we were also sent this 1980s modernist house in Kergrist-Moelou, Brittany, northwestern France too. On the face of it, a more interesting property.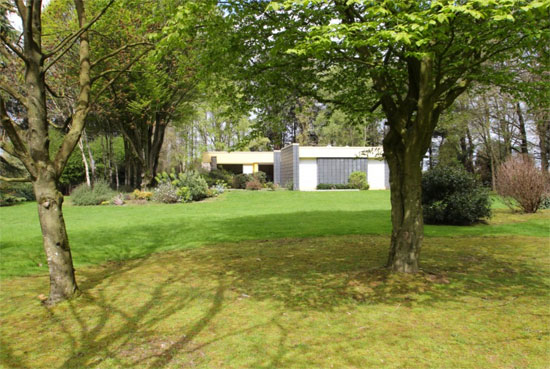 That's purely down to the bold exterior. Even 30+ years on, this is a head turning house with its beams, stone pillars and blocks of glazing. It looks nothing like the last house in Brittany we featured, but it is believed to be down to the same local architect – Michel Velly.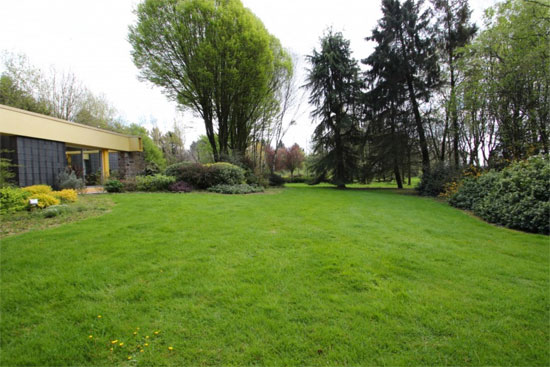 We're not certain, but Sharon, who pointed us in the direction of both houses and lives in one designed by the same man, believes it is. Something to confirm with the agent / seller if you are interested.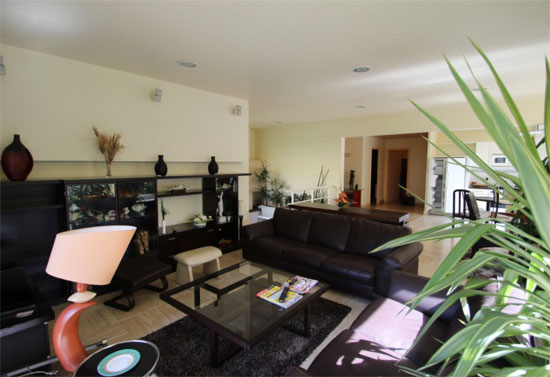 Inside is something of a different story. There's nothing wrong with the interior, but a lot of the detailing you would have expected inside doesn't seem to be there. A renovation job has left the inside of the house very clean and practical, but without the 'wow' factor we would have expected.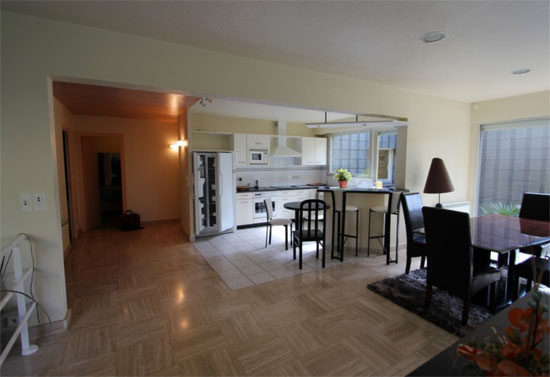 Still, there's nothing that a makeover couldn't put right. The layout is likely to be unchanged and that exterior is obviously a huge pull.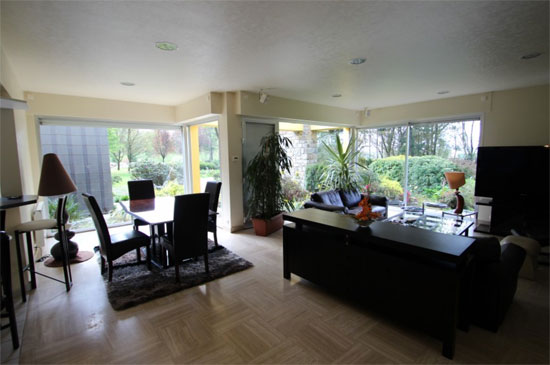 Space is also likely to appeal. That includes a large open plan kitchen and dining area that sweeps into the lounge, covering around 65 sq. metres in total. There is also a small, sunken lounge area with a wood pellet burner, an office, a cloakroom, three bedrooms (one with an en-suite, the others with access to the garden), a shower or and a very large basement area.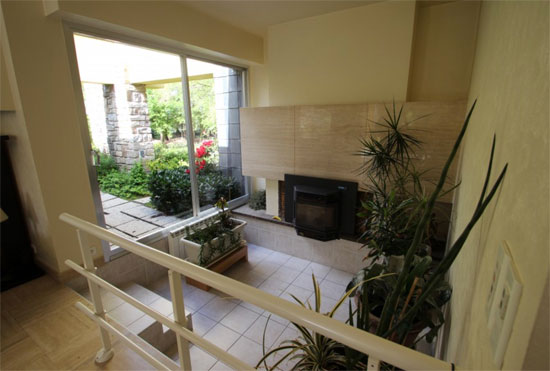 That basement space was previously used as a three-room area, formerly used as a music room, gym, wine cellar, workshop area, utility and parking for three cars.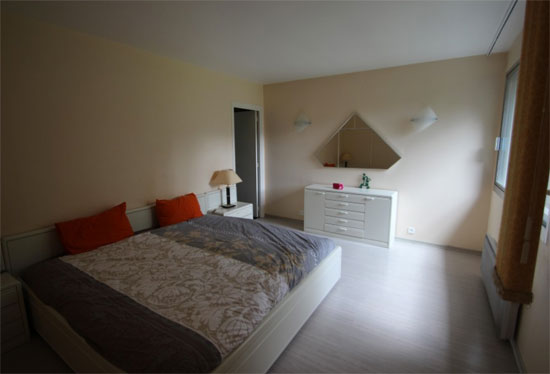 If that's not enough space, you also get 2.5 acres of land outside, with direct access to a former railway line which is now a walking / riding / cycling track, which runs for 128km in total.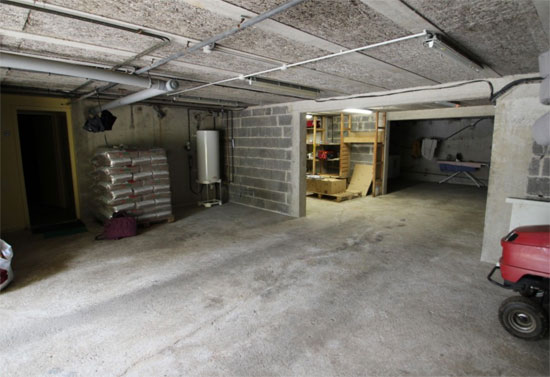 So a great building, great location and an interior that perhaps needs someone to come in and work that 'wow' factor back in. The asking price is £379,785.
Images and details courtesy of Leggett. For more details and to make an enquiry, please visit their website.
Property Location