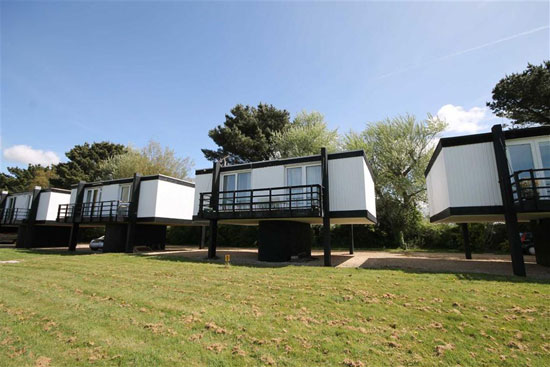 We featured one of these previously and it was an incredibly popular find. So we expect similar interest from this 1960s Vernon Gibberd-designed deckhouse in Emsworth, Hampshire, which was spotted by Ben and has just gone back on the market.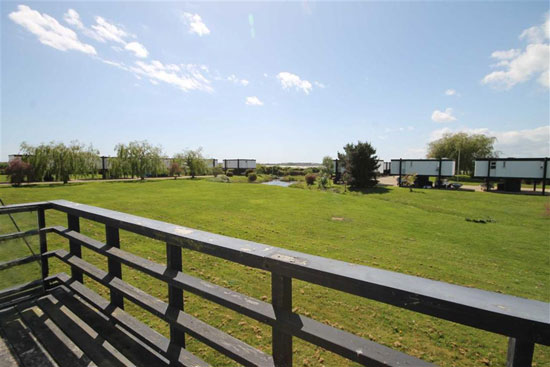 The last one needed some work, this one even more so. But it does offer you the opportunity to put stamp on this quirky dwelling, one of around 50 dating back to the 1960s.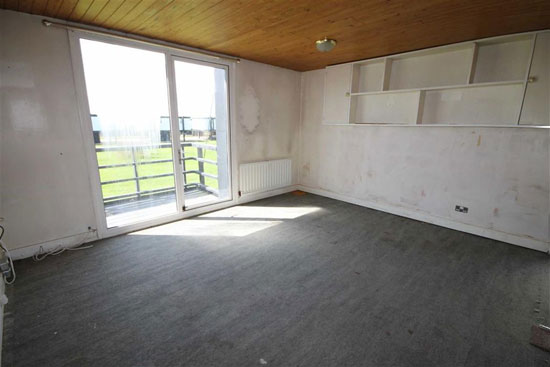 The design was the work of Vernon Gibberd of Gore, Gibberd, and Saunders, with the houses appearing from 1965 when the logging ponds of a disused timber yard were turned into Emsworth Yacht Harbour. These particular dwellings were pitched as weekend or holiday homes for sailors.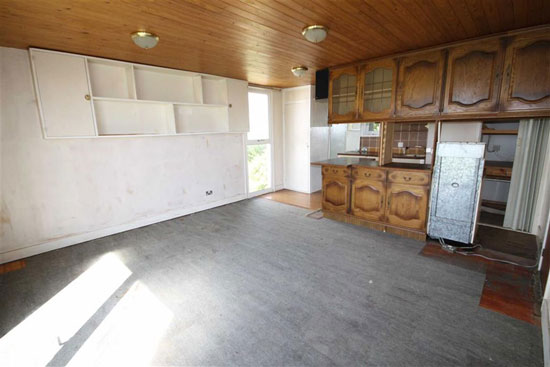 These days, the appeal is a little wider, but they are still very much weekend retreats. If you want to see what you can do with one, do check out this feature in Dwell from 2013, showcasing one rather stylish designer makeover.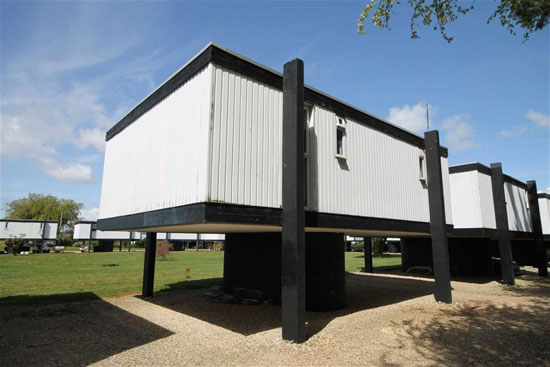 Like every other deckhouse, this one has 538 sq. ft. of living space, as well as an elevated position (which means storage space underneath and views from above) plus a balcony area.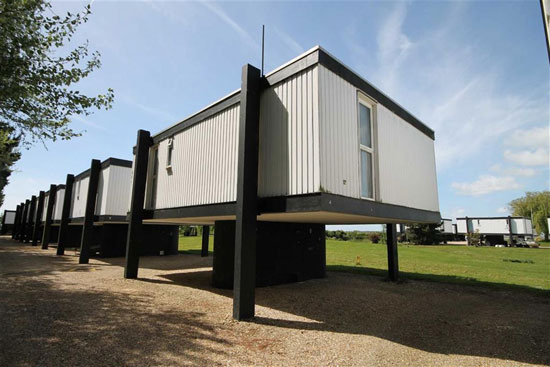 Accommodation is pretty straightforward, essentially the entrance hallway, a living room with doors to the balcony, a kitchen area, two bedrooms and a bathroom. Possibly more than you expected, but it all needs work bring it back up to standard.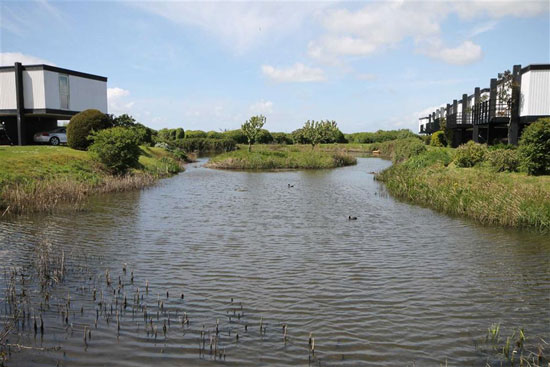 Outside is a lawned area to front and side, plus a storage area for a dinghy or car.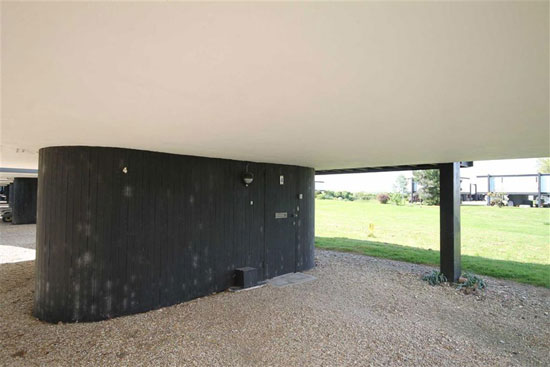 This house intially went up for sale by formal tender with a guide of £265,000 in May of this year then disappeared off the market, presumably sold. But as Ben points out, the house has just appeared on the listings again and like last time, it is up via formal tender. The only difference is the deadline day for offers of 18th September 2015 and a new guide of £300,000.
Images and details courtesy of Borland and Borland. For more details and enquiries, please visit their website.
Oh yes, if you want to try before you buy, you can book some of the deckhouses as holiday rentals. All the details are here and also here.
Property Location