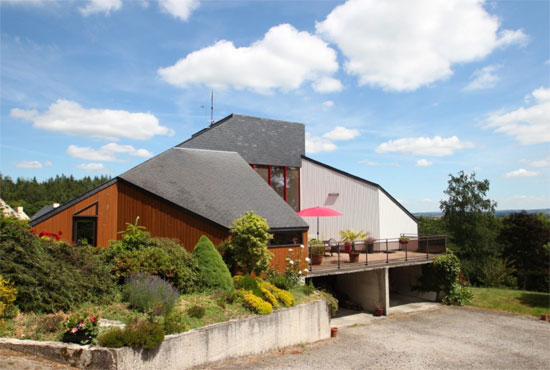 Big thanks to Sharon for pointing us in there direction of this lovely place, a 1980s modernist property in Saint Nicolas du Pélem, Brittany, northwestern France.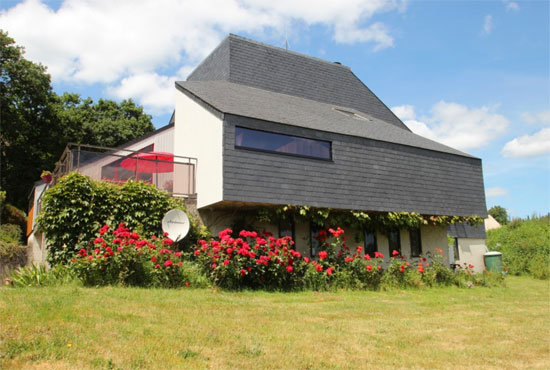 We don't have an architect confirmed for it, but Sharon believes the house is the work of noted Breton architect Michel Velly, who was influenced by Corbusier and the Bauhaus Movement and was very busy in the area from the 1970s onwards on both domestic and commercial builds. This one is probably from the early 1980s.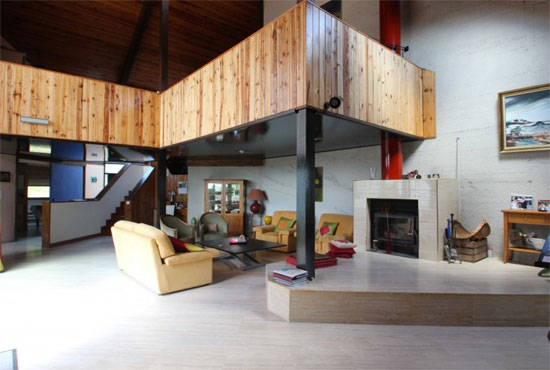 It's a wonderful angular construction with some equally stylish features still in place. That includes the terrace outside, the sloping ceiling inside (with wood panelling), an interesting fireplace, a huge open reception area and a feature gallery.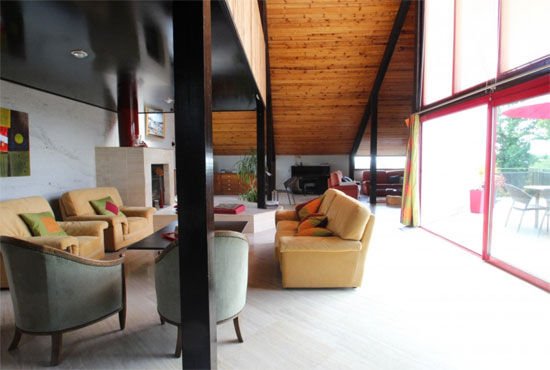 Yes, it will need some work and according to Sharon, it is likely to have an all-electric heating system, including underfloor heating, which could be expensive to run. But balance that out with the features listed above and the asking price (more on that later) and this is still an attractive proposition.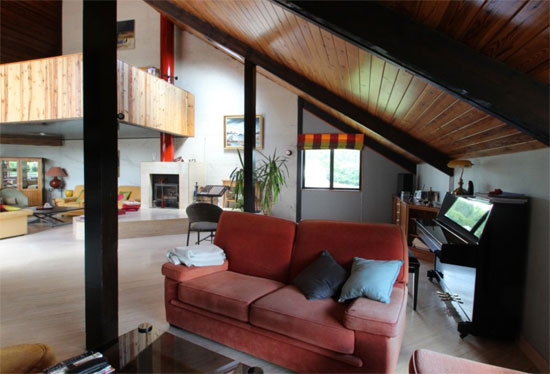 The amount of space is a selling point too. 266 sq. metres in total, which includes the large lounge and dining area, which also has access to the terrace. There is also a filly fitted kitchen, four bedrooms, a bathroom, storage areas, a basement and a garage. Head up the stairs and you can access the mezzanine area, which currently houses two office spaces and the master bedroom with en-suite bathroom.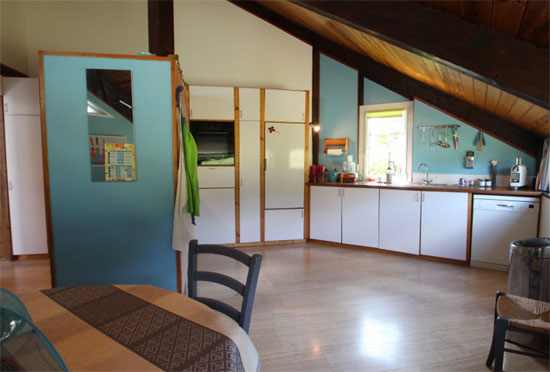 Great potential, great location and a good price too. This is up for £261,518.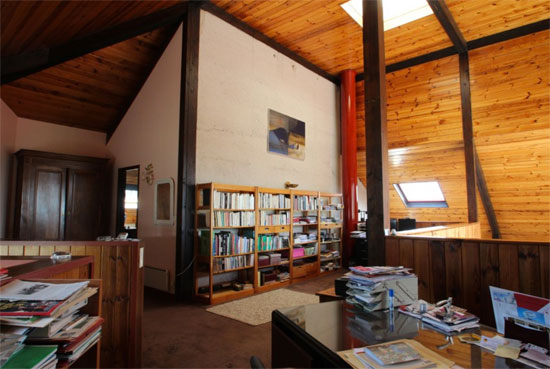 Images and details courtesy of Leggett. For more details and to make an enquiry, please visit their website.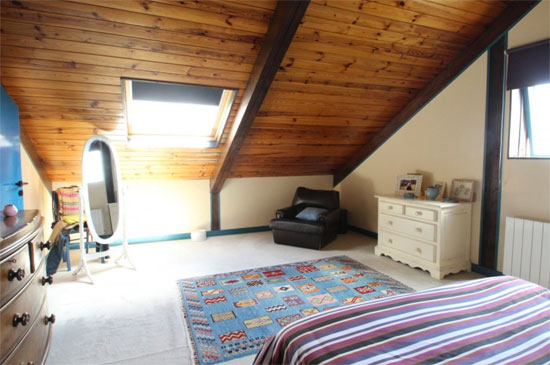 Property Location