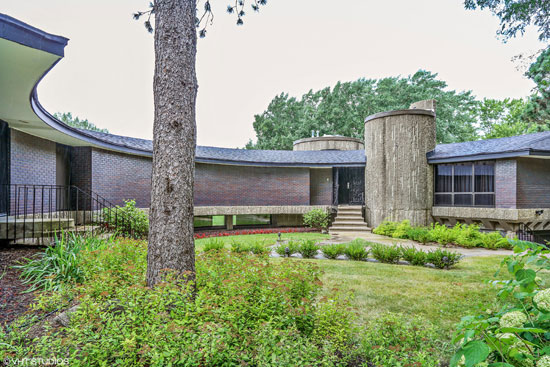 I don't know where to start with this 1960s Gedas Bliudzius-designed modernist property in Barrington, Illinois, but I'm guessing the first thing you have noticed are the curves.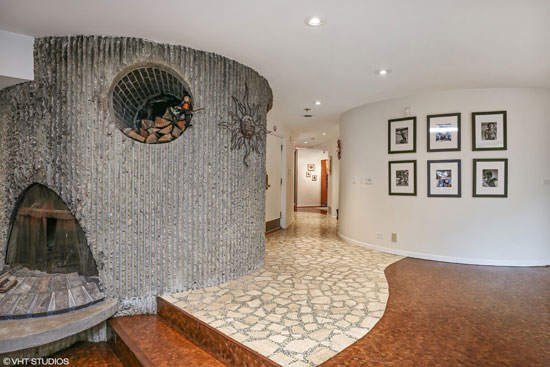 That's the overriding feature of this 1967 build, which was actually designed and built by its first owner, Gedas Bliudzius. Amazingly Gedas wasn't an architect, he was a residential contractor foreman who based his ideas for the house on properties that caught his eye in magazines of the era. The man did good.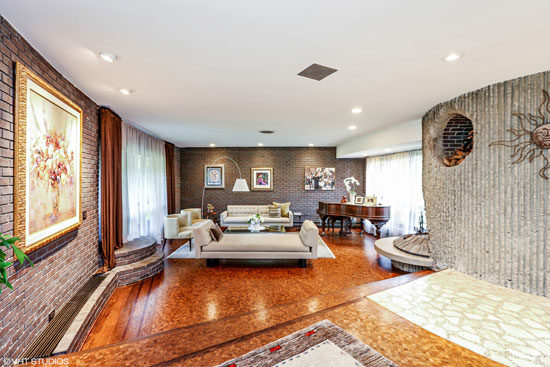 Interestingly the man behind the house moved on from his modernist / brutalist creation after just a few years (and after extending the property and adding the pool). The house is now on its fifth owner and obviously more changes have been made – but not as many as you might think.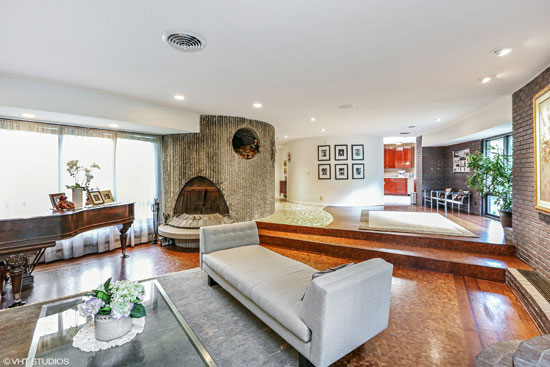 That's perhaps down to that original design and its curves. After all, how do you rework a house with such distinctive features? The answer seems to be that you don't, which is no bad thing.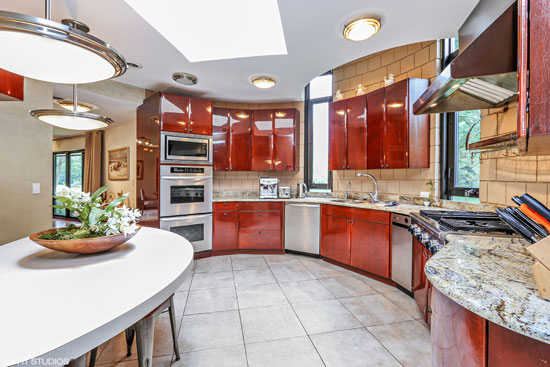 Of course, a number of the finishes have changed, but the original concrete survives (check out that fireplace and terracing), as does the exposed brick, the large windows and the entertaining area.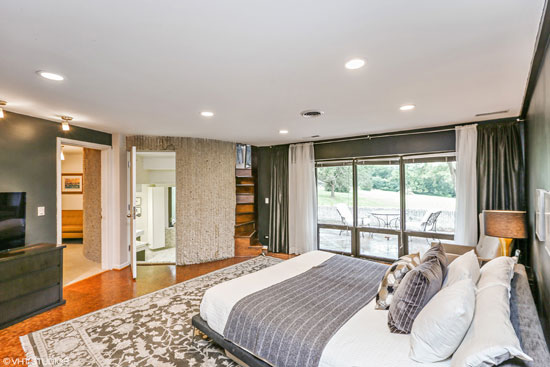 But other areas have been freshened up – the kitchen certainly looks new and a number of the walls and ceilings look clean and fresh. The lighting is also contemporary and reading through the details, the master bedroom's en-suite has also been upgraded, the office has been turned into a large walk-in closet and other parts of the house have been renovated and upgraded where necessary.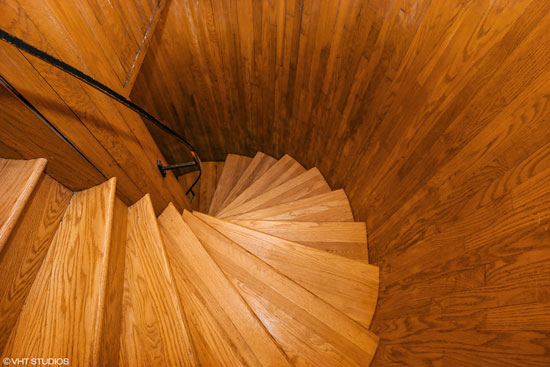 This is now very much a modern house, but one that still has the character of an individual vintage design. Five bedrooms are now present, along with four full bathrooms and three half bathrooms, not to mention plenty of reception and entertainment space. Head outside and you have four acres of land, which include the pool, a pond and a tennis court.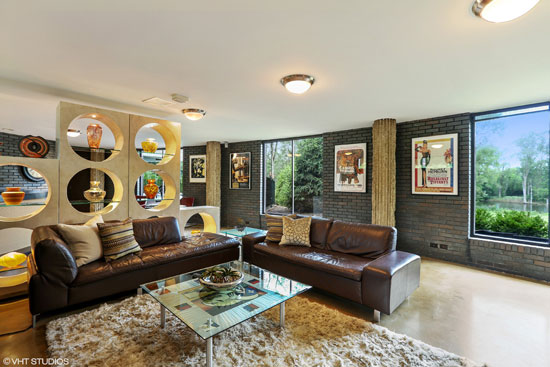 All the details of the space inside and out are on the listing, along with more images of this wonderful house. $750,000 is the asking price, which works out at around £479,000.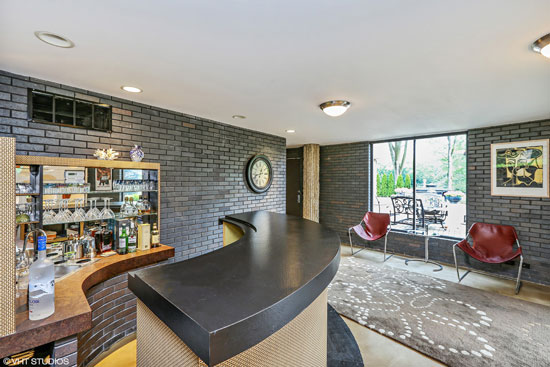 Images ands details courtesy of Baird & Warner. For more images, details and to make an enquiry, please visit their website.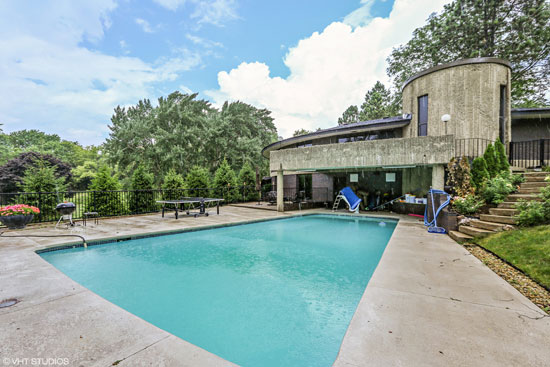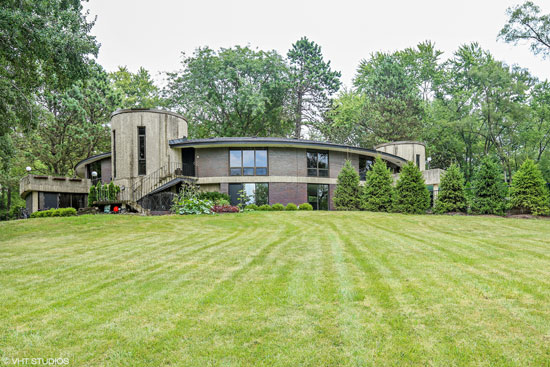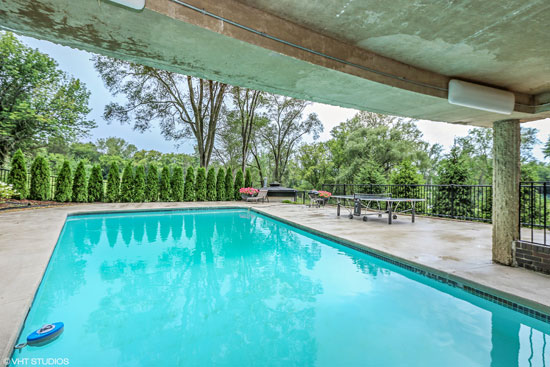 Property Location