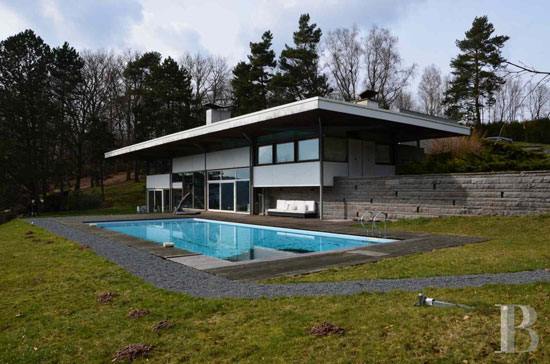 We have covered the most popular UK properties and the most popular US house finds of 2015 so far, now it is time for our final listing. That's the top 10 most popular European house finds of 2015. Read on to see which ones caught the eye of our readers.
10. 1960s Dominique-Alexandre Louis-designed modernist property in Epinal, Vosges, eastern France
This place was built by a former pupil of Jean Prouvé, with little change since it was constructed in the 1960s.
Some renovation where you expect, but the design, which is over two levels, looks pretty faithful to us. Huge living rooms bathed in light on the lower levels, bedrooms on the higher level. All joined by a wonderful open staircase.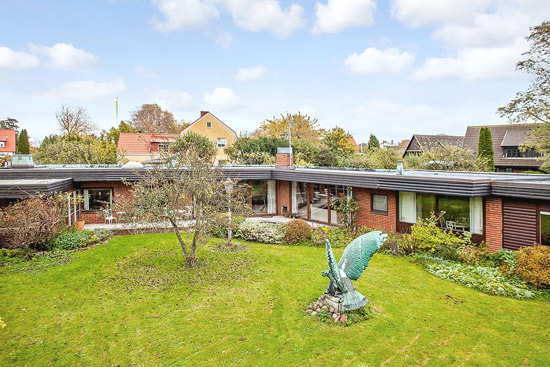 9. 1960s single-storey modernist property in Mellanheden, Malmo, Sweden
Not sure the exterior shot does it justice. This place comes to life beyond the front door.
Once inside, you might think you have walked into a Scandinavian interiors magazine from the 1960s. Wood, exposed brick, feature fireplace – it's a joy to behold.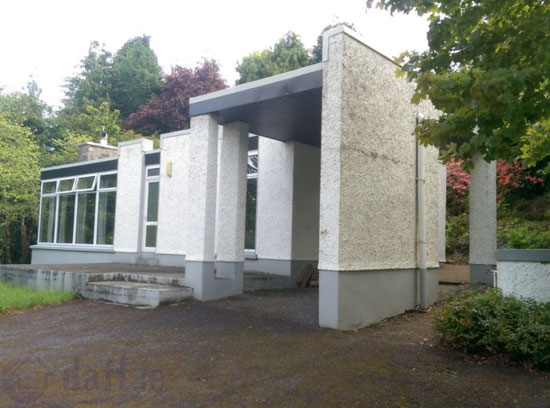 8. 1960s Kelly, Barry & Associates-designed modernist property in Dromgarriff, County Cork, Ireland
I know a lot of people were tempted by this, which is hardly surprising.
A single storey modernist holiday home in pretty much original condition. With the exception of the double glazed windows obviously. the other pull here was the price, which was an auction guide of £50,947.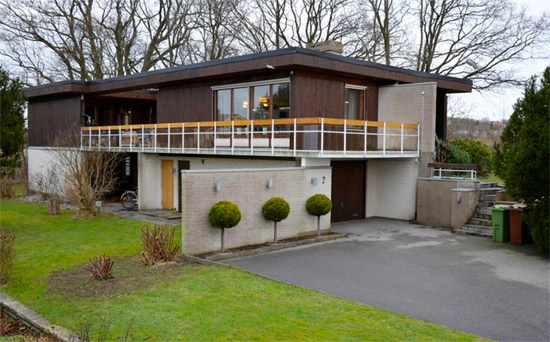 7. 1970s modernist property in Ronneby, Sweden
There are so many stylish houses for sale in Sweden, with this being another great example.
Built in 1970, it keeps its distinctive look, as well as the partial room dividers inside, which provide a 'flow' from room to room. Great balcony, lovely spiral staircase and a stylish modern kitchen only add to the appeal.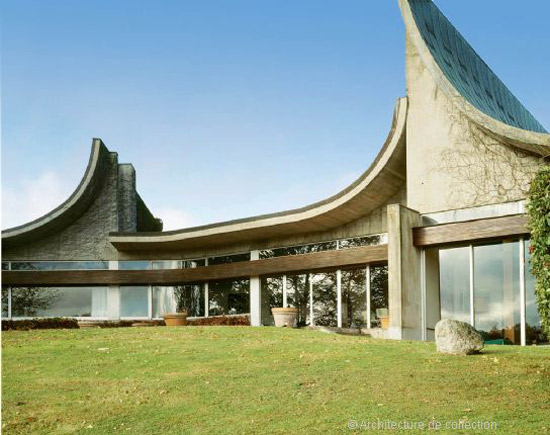 6. 1960s Claude Parent-designed modernist property in Bois-le-Roy, near Paris, France
A house that really couldn't have come from any other decade apart from the 1960s.
Where do we start? Obviously with the curved concrete roof. But go beyond that and you'll find a stylish home of wood, glass and (even more) concrete, with most of the fittings of the day still present and correct.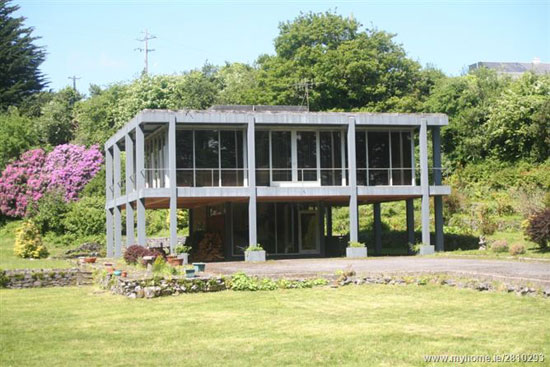 5. 1970s Don O'Neill Flanagan-designed modernist property in Oughterard, near Galway, Ireland
Surprised this one wasn't higher in truth, as it really set the social networks alight a couple of months back.
A holiday getaway dating from 1970, it has the bold architecture, the land, a pool and a private mooring. Yes, it needs updating, but this was still great value at €275,000.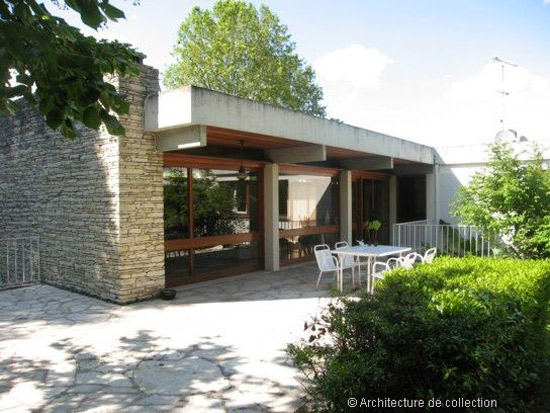 4. 1960s Edgar Broutet-designed midcentury property in Bergerac, southwestern France
When you think of the Dordogne, you perhaps don't think of house like this modernist construction in the airport town of Bergerac.
Saying that, we once stayed in this 1970s glass box in the area, so not unique, but certainly rare. it was actually built for a doctor in 1963, but has since been converted fully into a house, preserving the beams stone walls and slate stairs. Well priced too.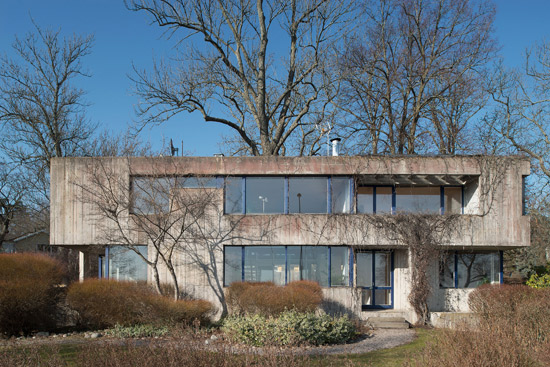 3. 1970s Leonie Geisendorf-designed Villa Delin brutalist property in Djursholm, Sweden
Yes, some 1970s brutalism, but with a softer edge inside.
The house was the work of Leonie (Lola) Geisendorf, who studied under Le Corbusier. She produced a house with a stark concrete and glass exterior, matched up with an interior that's perhaps more in keeping with what you would expect of a Scandi home of the era. Updated, but without any adverse effect on the original design.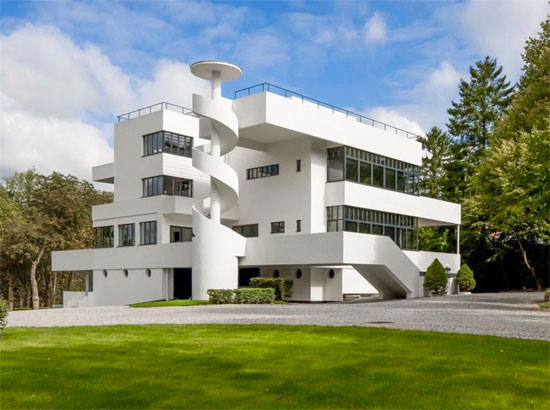 2. 1920s Marcel Leborgne-designed La Villa Dirickz in Sint-Genesius-Rode, Belgium
Jaw dropping architecture that's amazingly almost 90 years old.
The house was built for the Dirickz family in 1929 and stayed in that family until the '80s. Left in a state of disrepair, it was picked up developer Alexander Cambron, wo restored and modernised the house in conjunction with the heritage body in Belgium. The end result is what you see now.
And finally, the most popular European house so far in 2015…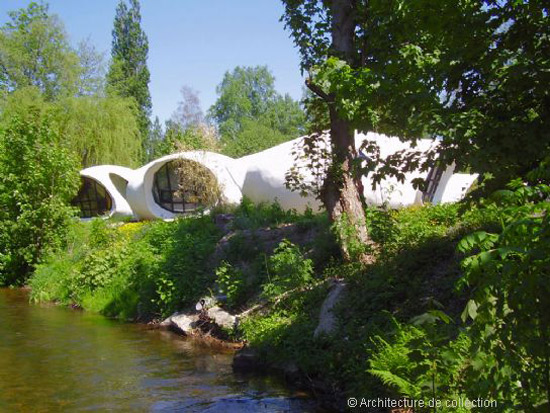 1. 1960s Pascal Hausermann-designed space age bubble houses in Raon-l'Etape, north eastern France
Amazingly, there was a house more popular than the place in Belgium. But it took an entire development to do it.
Designed in the mid-1960s, this bubble house concept consisted of nine units around a central building, creating a small village. Popular at the time, it eventually fell out of fashion. Thankfully someone saw value in it and updated the development to what you see now. The entire site is now for sale, should you fancy renting them out. Or just having friends round for a space age party.