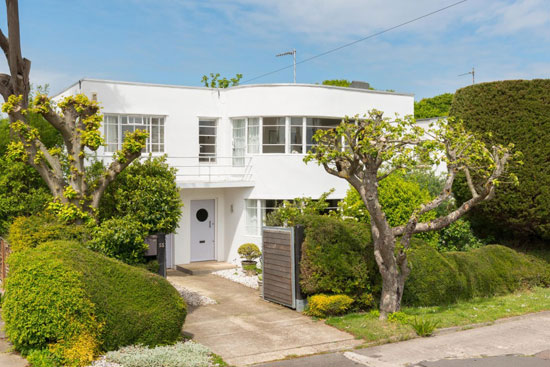 Possibly a month or so late, but we thought it would be nice to round up the most popular house finds on WowHaus so far in 2015. Just to be a little more organised we've broken it down by region too, kicking off with the top 10 most popular UK house finds of 2015.
Like all the best countdowns, we are going in reverse order…
10. 1930s Oliver Hill-designed art deco property in Frinton-on-Sea, Essex
No surprise to see this wonderful art deco property in the list.
One of a group of houses originally produced to showcase British design, this property has been been extensively renovated by its designer owner, making the most of the originality, but adding some contemporary modernity into the mix too. Lovely job.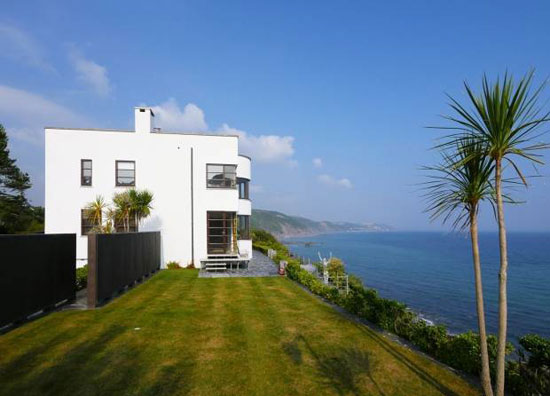 9. Gradna House 1930s coastal art deco property in Plaidy, near Looe, Cornwall
More art deco, this one even trumping the last.
Gradna House was built for the Wills Tobacco family in the 1930s as a holiday getaway, passing through different owners before being left empty for 20 years. it was then picked up, renovated over a decade and turned into the stunning house you see here. This is the deco dream.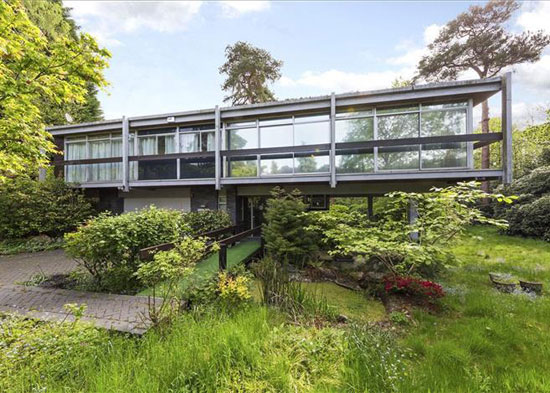 8. Rumba Panjai 1960s modernist property in St George's Hill, Weybridge, Surrey
A house that might not even exist before the year is out. But obviously loved by our readers.
It is a house we can't even see much of – the inside shots were not available sadly. But this slice of 1960s modernism wow'd us all with its bold exterior and wonderful location. Sadly, that location is the selling point here, with a price matching the land value. That's why it might not be here in a matter of months.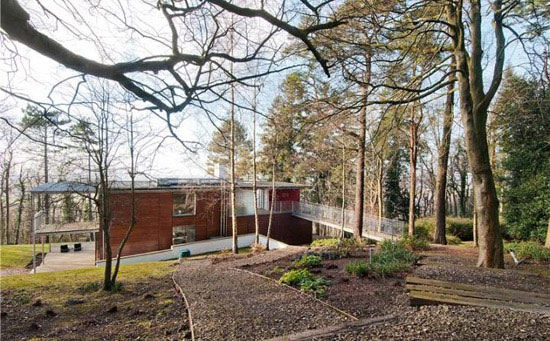 7. Niall McLaughlin-designed Jacob's Ladder modernist property in Chinnor, Oxfordshire
Nice to see something contemporary so high up the list.
But good architecture will always win out. This place, which is said to be inspired by Californian Case Study Houses, dates from around 2000 and is also said to be Kevin McCloud's favourite house. Expanses of glass, cedar decking, an infinity swimming pool and 9.5 acres of woodland. This really is something special.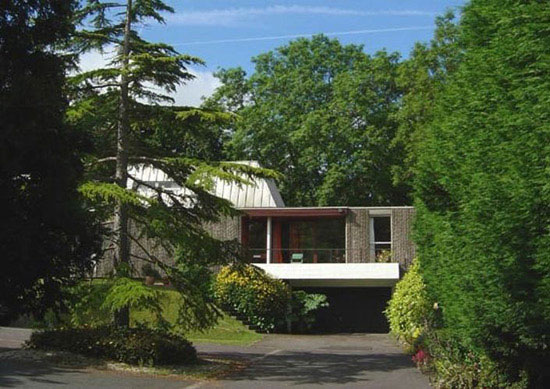 6. 1960s Thomas Glyn Jones and John R Evans-designed grade II-listed modernist property in Dinas Powys, South Wales
From modern to a time capsule. That's not overstating the fact either.
This house really is straight out of there 1960s. One of six houses from 1968 (all grade II-listed), it has authenticity right down to the kitchen and bathroom. Yes, some updating required, but if you like the idea of living in the past, this is a house for you.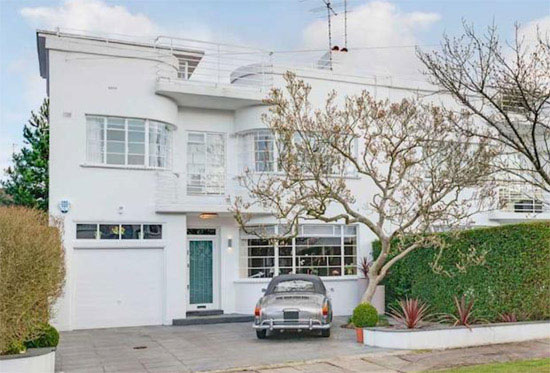 5. 1930s grade II-listed art deco property in Hampstead Garden Suburb, London N2
A consistently popular road and a consistently popular style. That adds up to very high traffic.
That 'road' is Lytton Close and a house designed and built around 1935 by architect G.G. Winbourne, and building firm by W.L.M. Estates. Grade II-listed, the house is faithful to the original design, although the interior is more in keeping with a contemporary family home.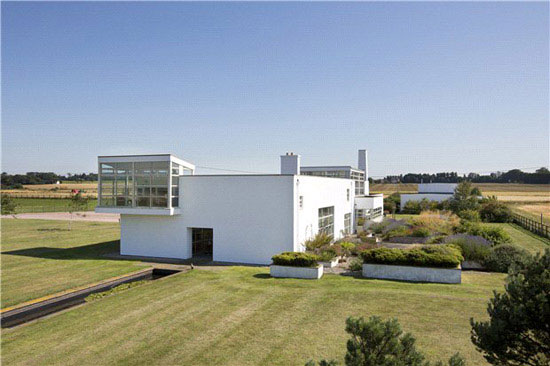 4. Lysander House converted World War 2 radar station in North Berwick, East Lothian
When we it comes to a 'wowhaus', this is the kind of place that should come to mind. Simply stunning design.
Starting life as a radar station, the building has been converted to a wonderful modern living space, mixing period, deco-like features with clean, contemporary finishes. Oh yes, you also get 6.24 acres of land and an additional lodge with a further four bedrooms.  Space is definitely not an issue.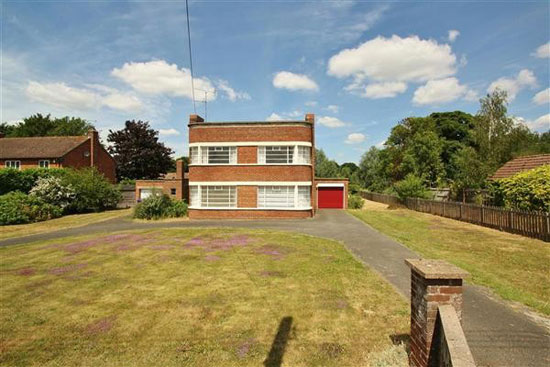 3. Unrestored 1930s art deco property in Mildenhall, Suffolk
From a renovation to something still in need of the love.
That's the draw here, a house full of original features (rare for this style of house), but with work required to bring it back to its best. Price is on its side too, should you fancy the move to Suffolk.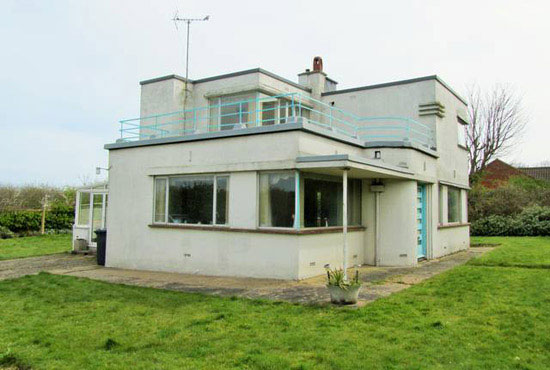 2. The Lantern W. F. Tuthill-designed art deco property in West Runton, Norfolk
If an art deco project in Suffolk doesn't appeal, how does something in Norfolk grab you?
Yes, another project that was loved back in April – and you can see why. The distinctive design is largely untouched and according to the agent, the 1930s features including the Bakelite door furniture, fitted cupboards and the original front door are also present and correct. This probably is the deco renovation dream.
And finally…the most popular house of the year so far…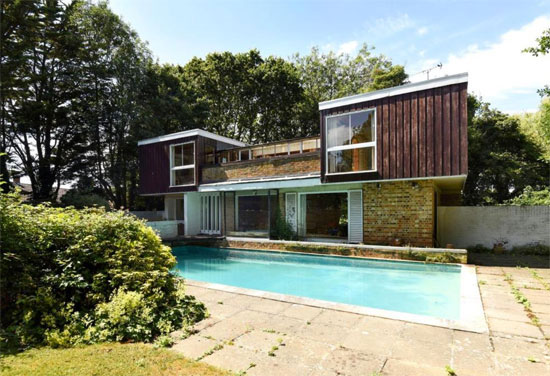 1. 1960s modernist property in Chichester, West Sussex
Renovation projects and time capsules always catch the eye, so a mix of the two is always going to be up there.
This is actually a very recent find (which goes to show how popular it was), hardly touched for 47 years inside or out and really just crying out for someone to come in and add a few finishing touches.
The downside is the worry that its location and plot size might appeal to developers as well as fans of the house. Hopefully someone sees sense and protects this wonderful slice of the sixties.