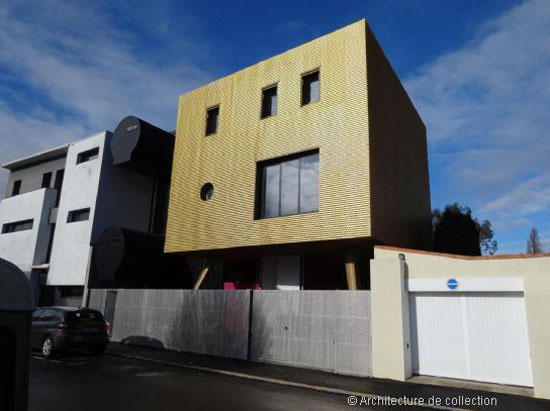 If only all new build houses looked as good as the Christophe Lab-designed Golden House in Nantes, western France.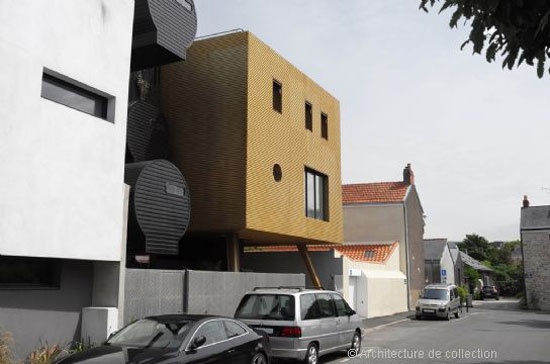 Just completed and found in an exclusive end of the city, this is very much a statement house, which is down to the bold, cube-like design and the stunning gold metallic cladding, not to mention the bright purple base. You would have to go a long way to find one of those things, let alone three.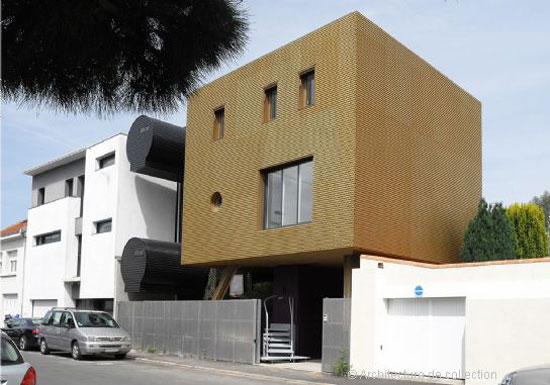 The downside for us – or at least from what we can see – is that the bold exterior doesn't really match with the interior, which is rather plain and white. To be fair, that might be because it is new and the 'style' hasn't been added inside just yet. or we just might not be able to see the best of it. But on the plus side, there is a creative use of space.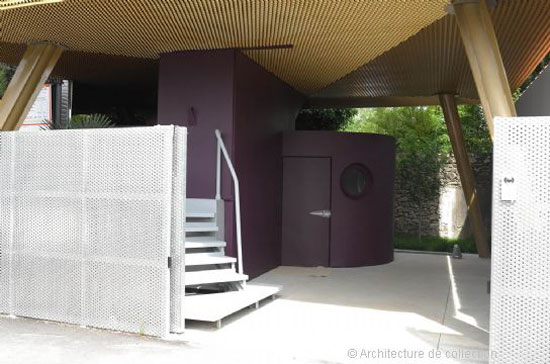 There's 150 sq. metres of space inside. On the ground floor you'll find the entrance, a separate bedroom with bathroom and access to a garden covering around 15 sq. metres.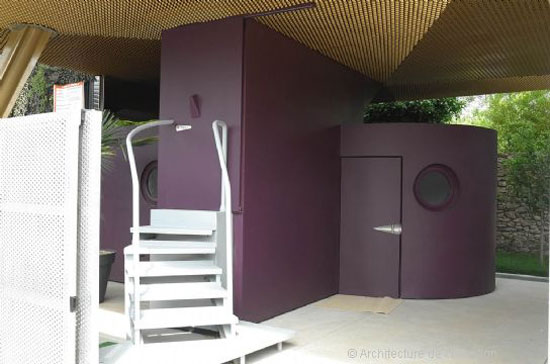 The first floor houses the main living space, which includes a living room, kitchen and utility room. The 2nd floor has a bedroom with bathroom and private terrace, and a bedroom with bathroom. There is also an accessible green roof terrace on top of the building, a basement of 60 sq. metres and two parking spaces.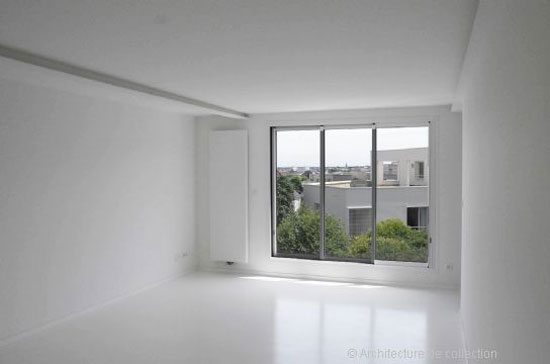 If this is your idea of a dream home, the house is on the market for €690,000.
Images and details courtesy of Architecture de Collection. For more details and to make an enquiry, please visit their website.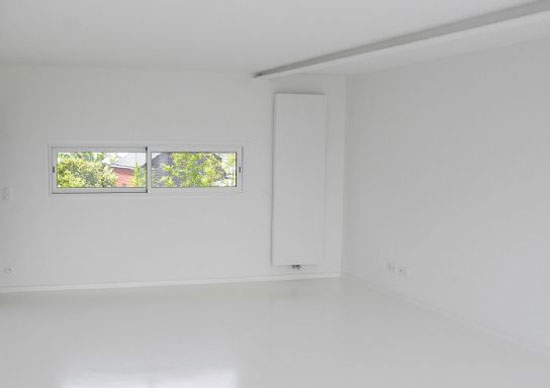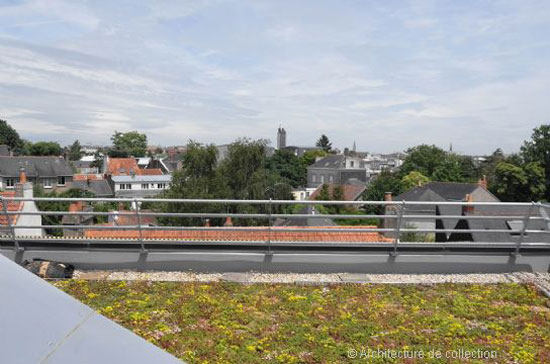 Property Location