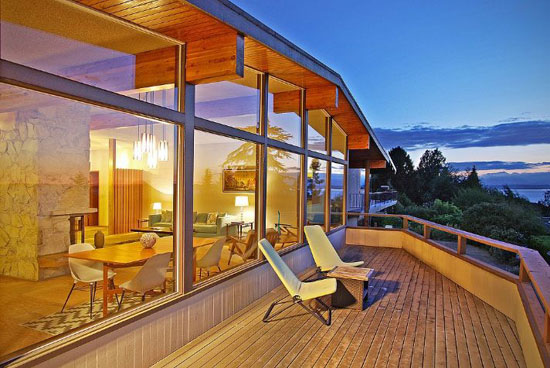 There is a very good reason why this place is so untouched. This 1960s Lawrence & Hazen-designed midcentury property in Seattle, Washington, USA has had just one owner since it was built.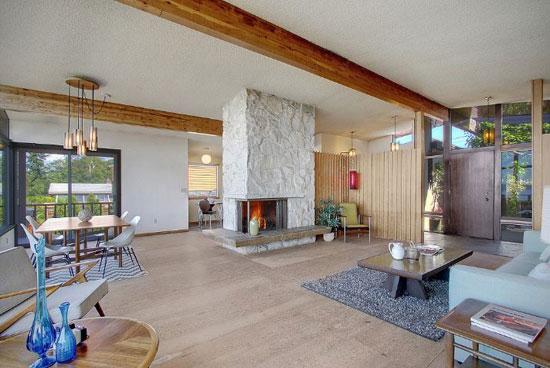 That means we are, once again, in the land of the time capsule. That's a good thing as a rule.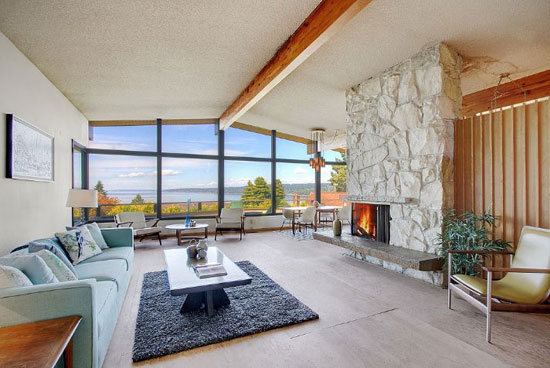 No exceptions here, with this 1964 build showing many of the features installed by the architects as part of the original build. Exposed beams a vaulted ceiling, the Montana travertine fireplace, full height windows and the distinctive internal walls for example.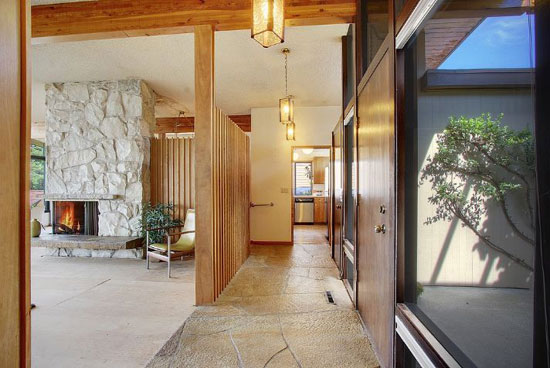 If you love the era, you'll probably have noticed the light fittings, which are amongst a number of sixties fixtures and fittings still present in the house. Are they available? You'll have to enquire about that – and they are unlikely to be included in the price.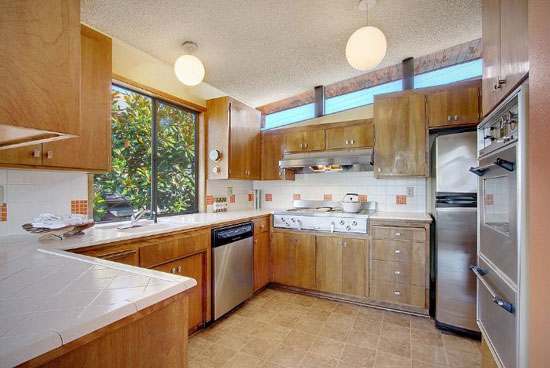 Great views out over the water too from those large windows and once inside, you'll be able to enjoy around 3,20 sq. ft. of living area. That includes four bedrooms, three bedrooms and a good amount of reception space. An 'entertaining deck' is the pick of the outside space, but there's also a yard and a garage too.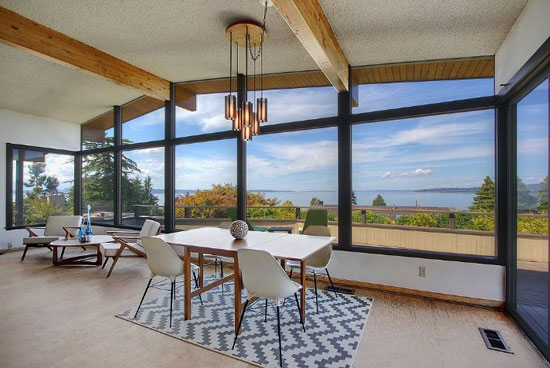 $850,000 is the asking price, which works out at around £545,000.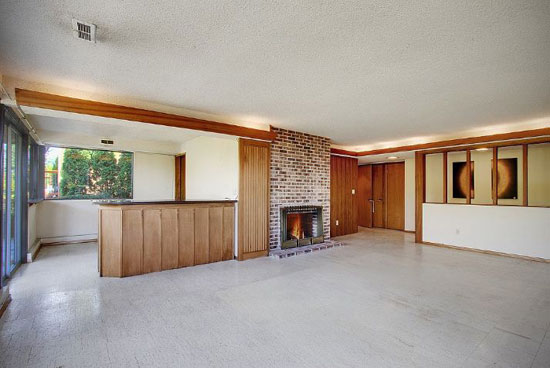 Images and details courtesy of Windermere Real Estate. For more details and to make an enquiry, please visit their website.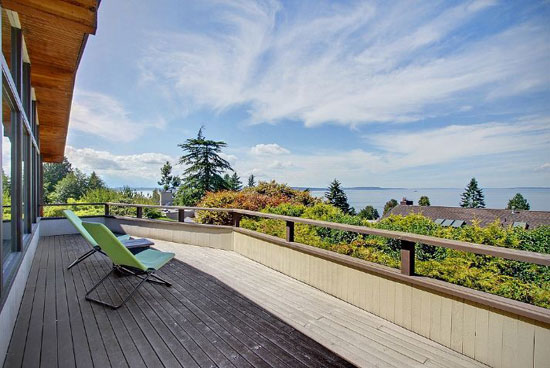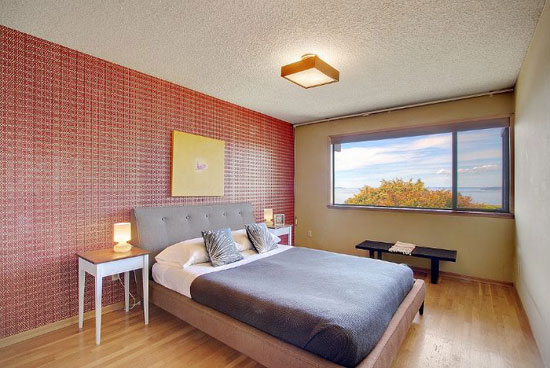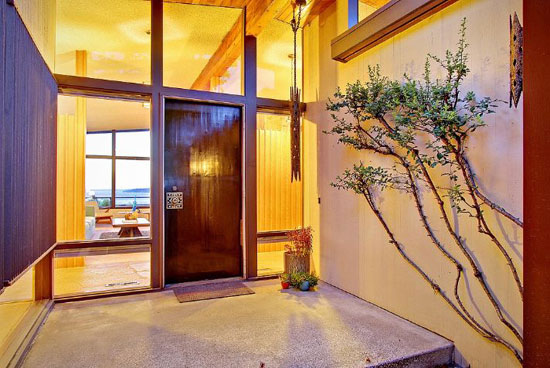 Via Curbed
Property Location