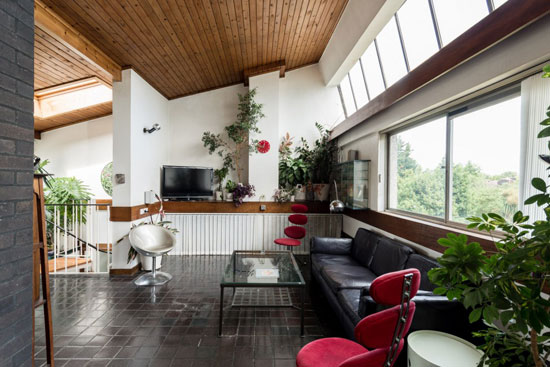 A tale of two halves here. While the austere exterior might not instantly pull you in, the interior of this 1960s Michael Blackstock-designed modernist property in London SW2 just might.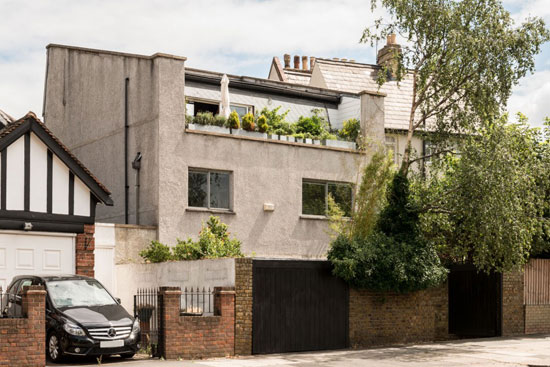 The house dates back to the early 1960s and after a browse of the photos, we don't think too much (furnishings aside) has changed over the subsequent years.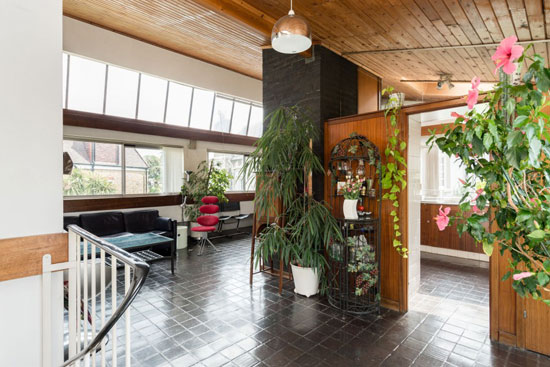 Saying that, the agent does point out that the house now has 'scope for modernisation', which is perhaps fair comment. Perhaps a little sharpening up here and there might be in order – but not too much. The outside certainly needs a slight rethink for us, which just looks a little tired and bland.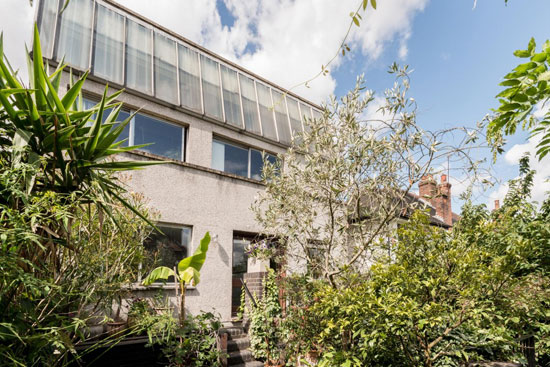 A very different story for the inside of this three-storey property, which exudes 1960s-style charm.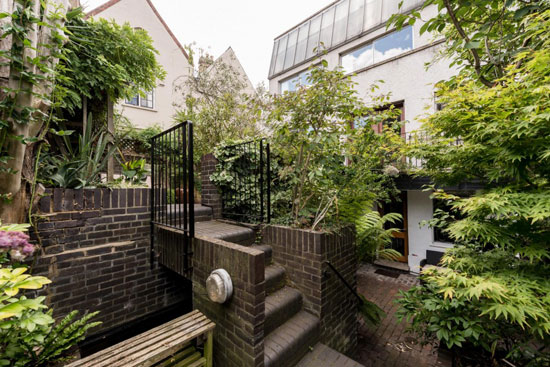 You get around 1,942 sq. ft. over those three floors (not to mention an additional garage and store). Access is through a covered car port and once in the house you'll find what's described as an 'inverted' layout. So five bedrooms and three bathrooms on the ground and first floors (plus a general use utility), with the living space up above.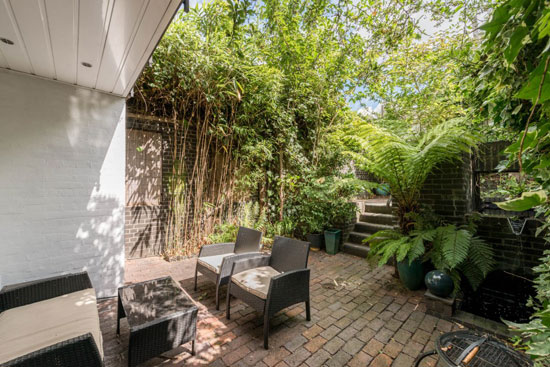 All of that is linked together by an oh-so-sixties spiral staircase. Talking of original takes us to the kitchen and reception space, which could be right out of an interiors magazine of the mid-1960s, complete with quarry tiles on the floors, exposed brick and a pitched timber ceiling.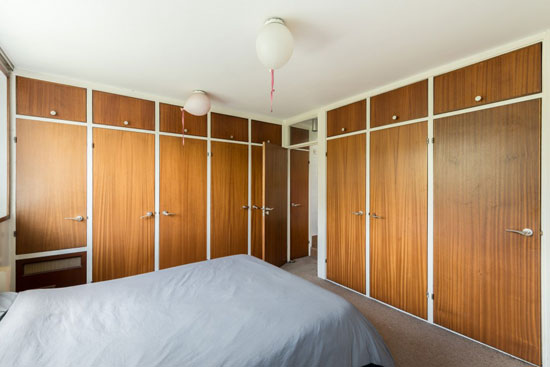 A lovely terrace too, accessed by sliding doors, with additional outside space at ground level, courtesy of a large brick patio / parking area and a rear garden arranged over various levels.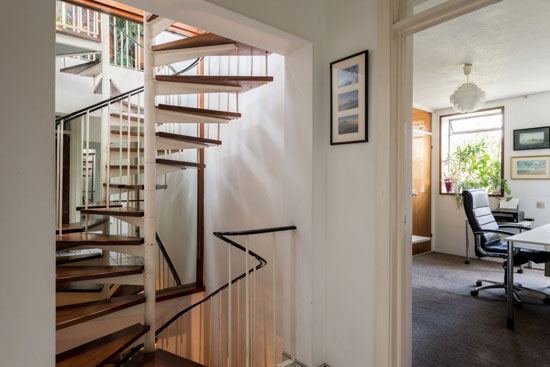 All in all, a stylish living space that needs a new set of eyes to bring it up a notch or two for the modern era. If you are the person to do it, you will need £1,225,000.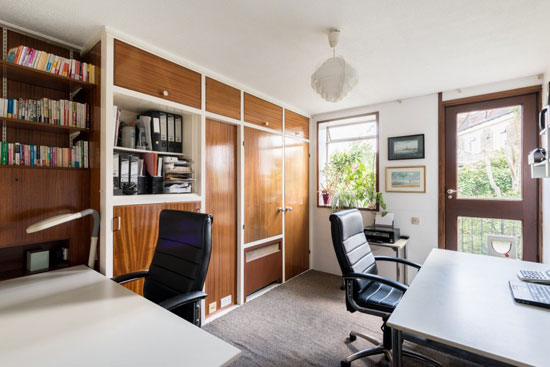 Images and details courtesy of The Modern House. For more details and to make an enquiry, please visit the website.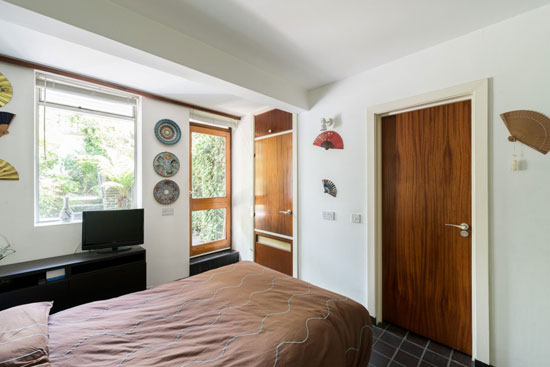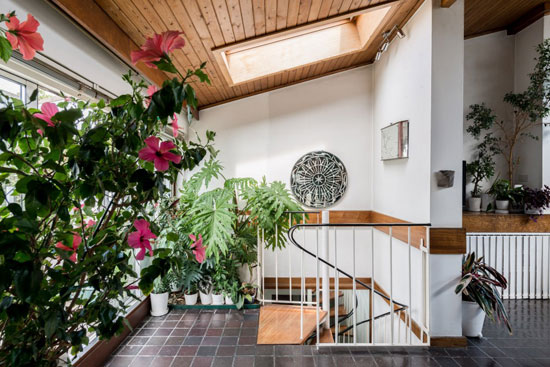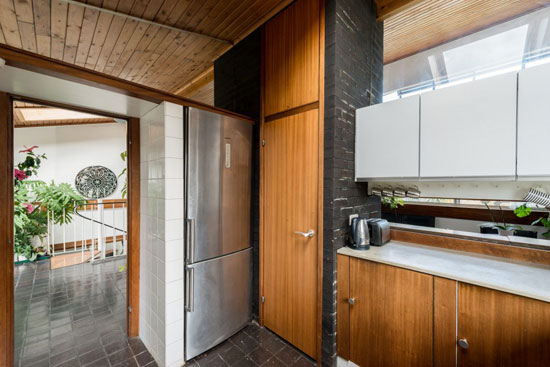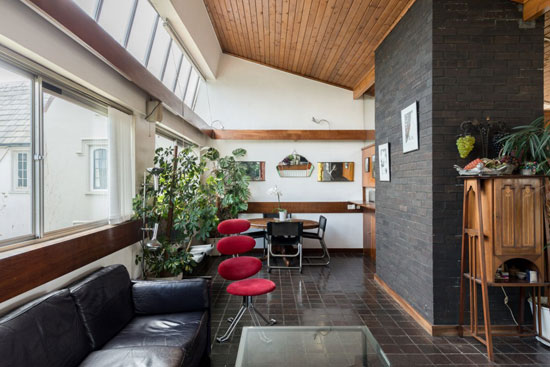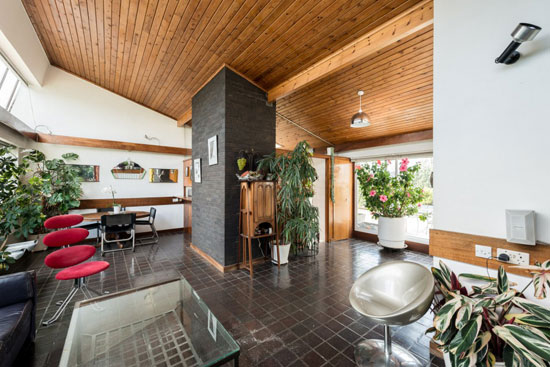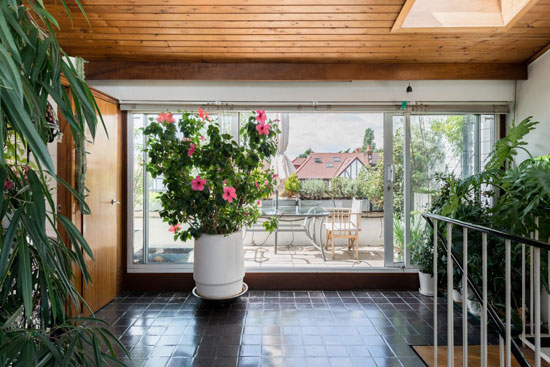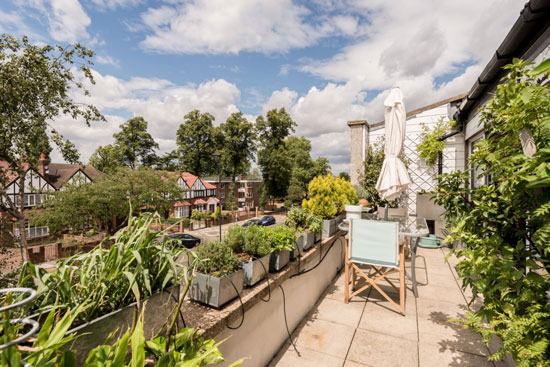 Property Location