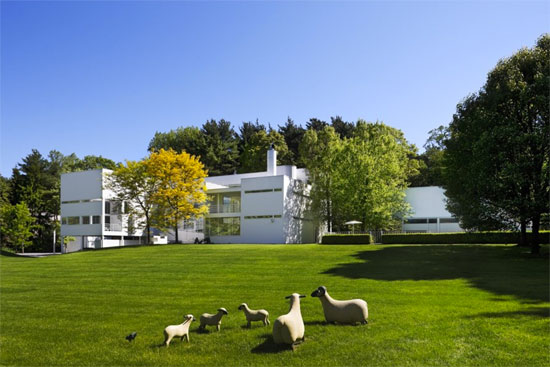 One modernist gem from the architect has already graced these pages. But trumping that one is this stunning 1970s Richard Meier-designed White Castle in Old Westbury, New York, USA.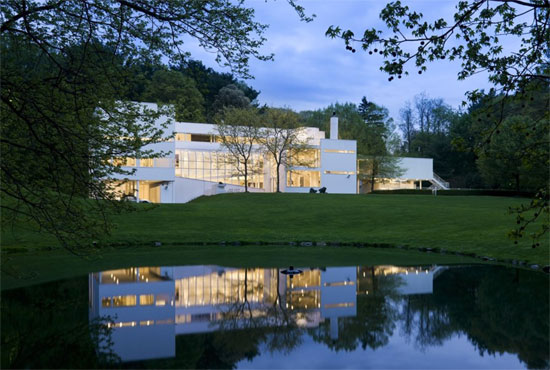 It is cut from the same cloth though, bold and luxurious modernism that is apparently influenced by the iconic Villa Savoye by Le Corbusier. It's a house that certainly doesn't look its age of 43. Although we would guess much of that is down to the updating throughout.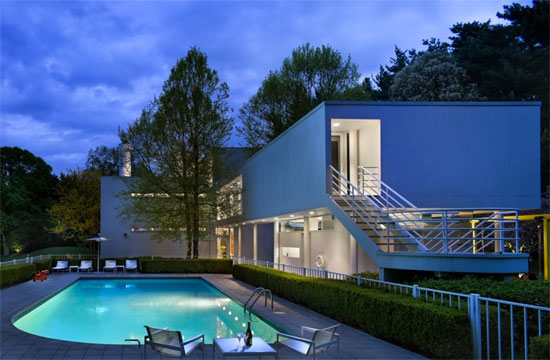 Saying that, we don't think the house has changed too much. It just has a little more modern-day polish than perhaps it once had – clean finishes, modern fittings and appliances, the usual thing.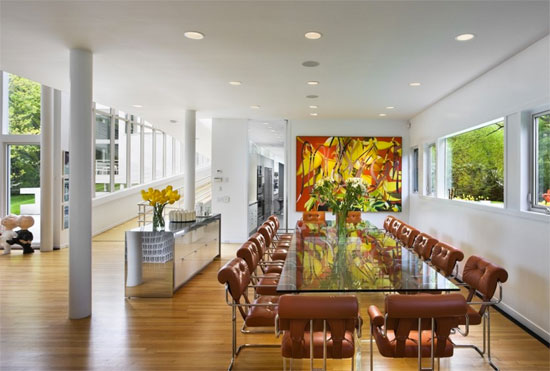 As for selling points, where do you start? Extensive glazing, curved staircases, wonderful galleries, high ceilings and so much living space. 11,000 sq. ft. to be precise.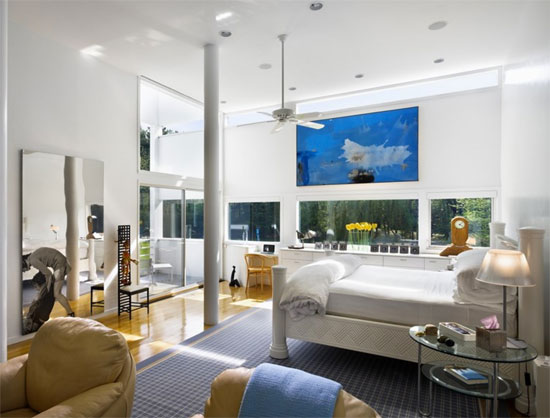 That inside space includes a total of six bedrooms, four bathrooms and four partial bathrooms, with the equally impressive outside space also offering a long drive, a pool, a pond and your own tennis court.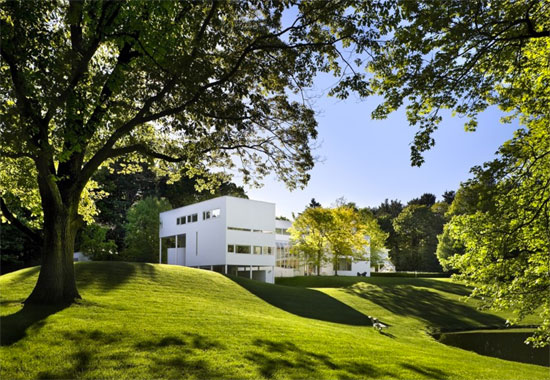 Oh yes, the house is also geared to the 'serious art collector', no doubt because of gallery-style the expanse of white walls inside. There's certainly a lot of art on the walls right now – which we can't imagine is included in the price.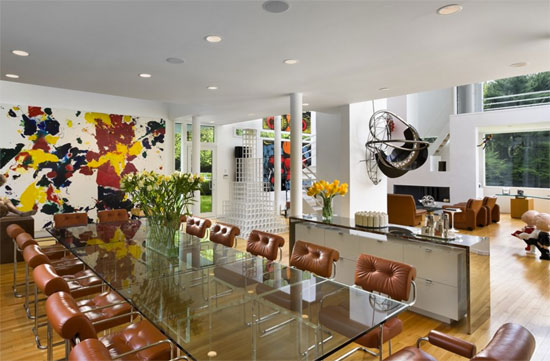 Talking of price, you will need $11,800,000 to own this place, which is around £7,500,000.
Images and details courtesy of Sotheby's International Realty. For more details and to make an enquiry, please visit their website.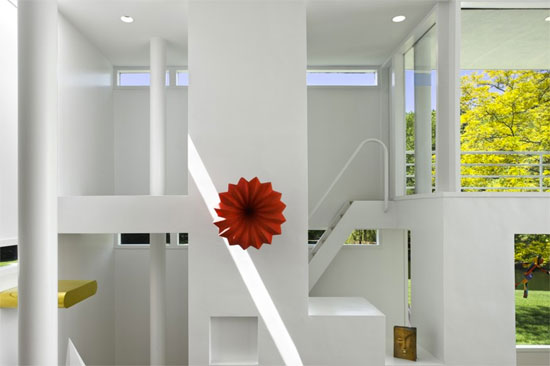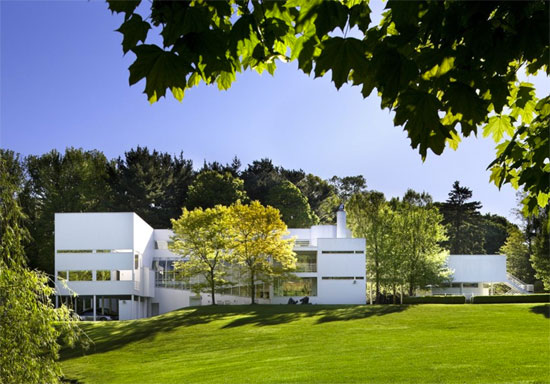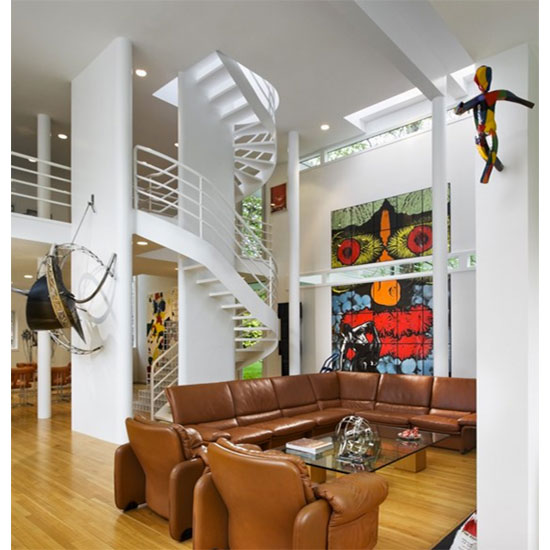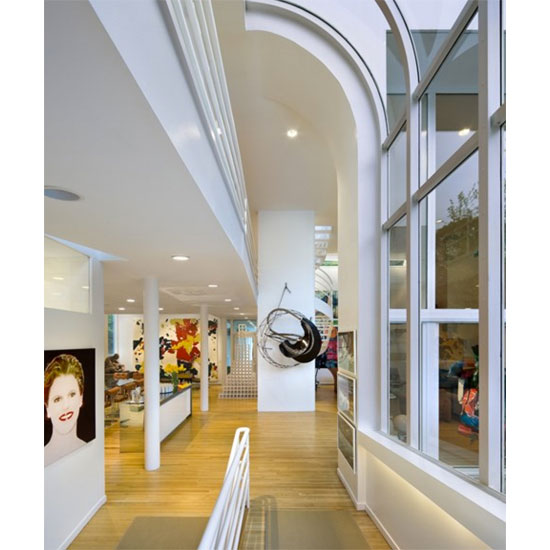 Property Location