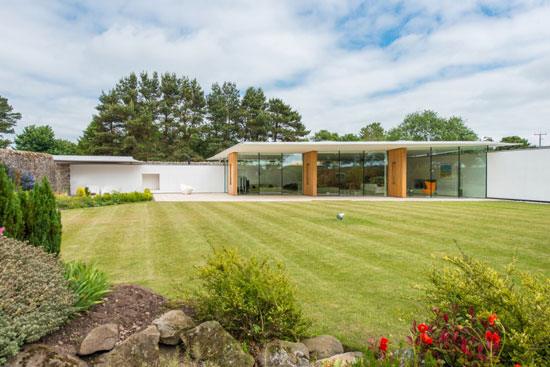 The house is actually 13 years old, yet this Gareth Hoskins-designed contemporary modernist property in Ladybank, Fife, Scotland looks like it was completed yesterday.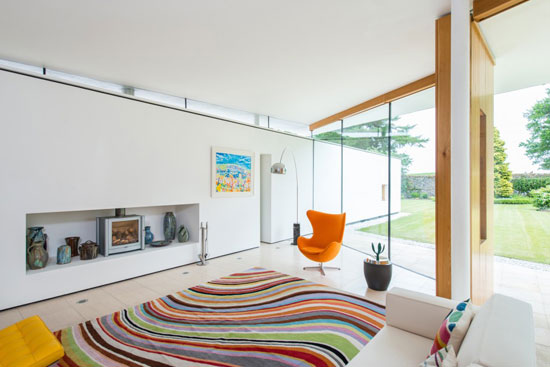 You will find the house in what was once the grounds of Kinloch House, sharing the location with other properties, but not overlooked by them. You do have your own privacy. Which is just as well with all the glass.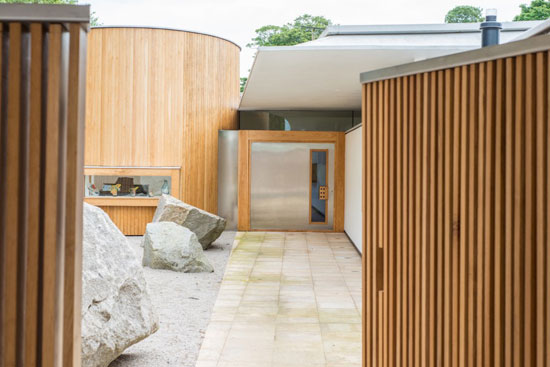 As we hinted above, the house dates from 2002, within the 'historic walls' of a former fruit garden of the old house and at the foot of Lomond Hills, which is around 16 miles from St. Andrews. Inspiration for the architect is apparently from Mies van der Rohe's Barcelona Pavilion – which you can definitely see if you want to do a compare and contrast.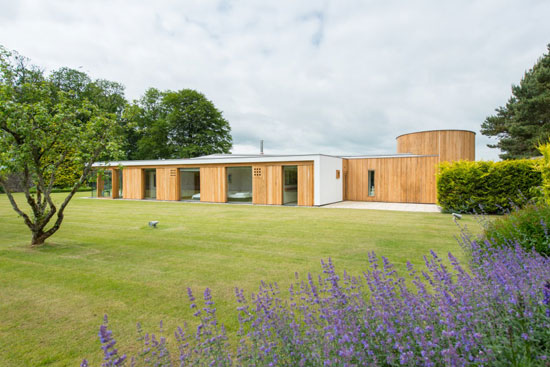 Enough of the location and inspiration, you want to know about the house, which is a stunning piece of design, with clean lines, extensive glazing and lovely open living spaces.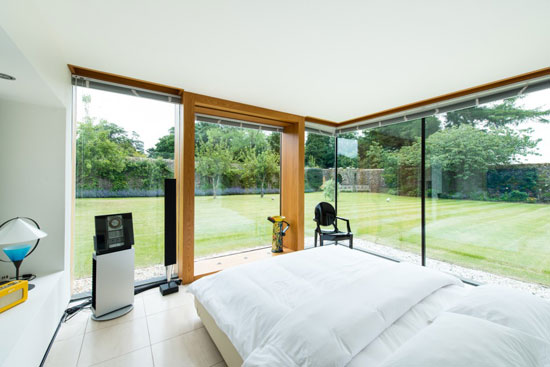 That glazing is the killer feature here, blurring the lines between outside and inside, offering the perfect view of the landscaped gardens at the rear of the property.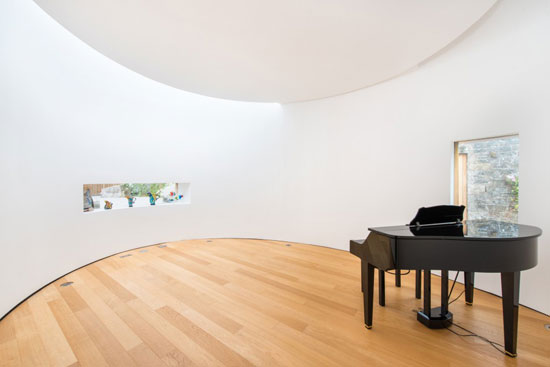 But we also love the wood cladding, the contrasting white finishes, the wonderful metallic front door – and that's before we get beyond that door and look inside.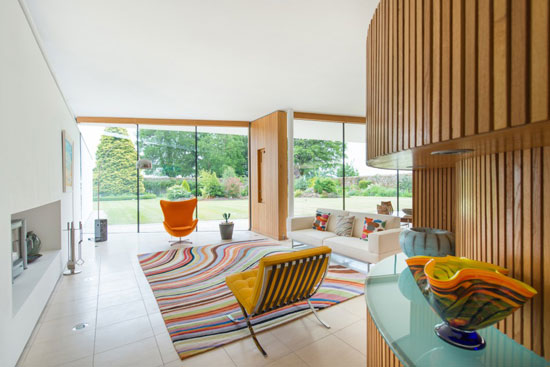 When you do get inside, the wood and white theme carries on, not least with the stylish wood dividers (some of which double up as storage) and the clean white walls, which are the perfect blank canvas for adding your own personal touch.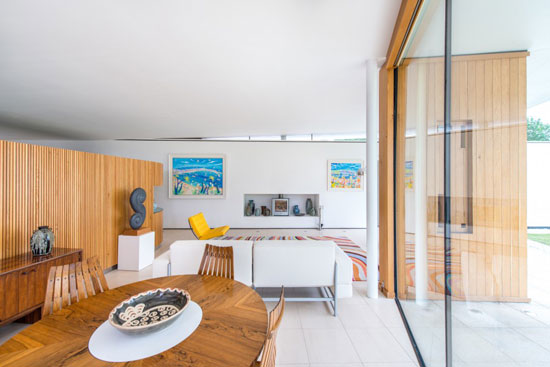 Plenty of space too, with three bedrooms, one being the master suite with a bathroom and dressing area and what's described as the 'elliptical room' – a circular space currently operating as a music room but with options as an additional bedroom if you preferred.
There is also a large open-plan living / kitchen / dining room, which is where you will find the bulk of the full-length floor-to ceiling glazing. There are also doors opening onto the garden space and an overhanging roof that offers just the right amount of shade.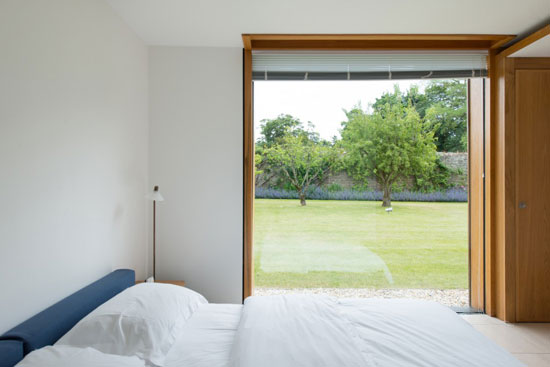 Back outside and you'll find gardens that are a mix of rockery (both front and rear) plus the lawns traditional walled garden to the rear, which still hosts the original espalier fruit trees. The walls are also listed, by the way.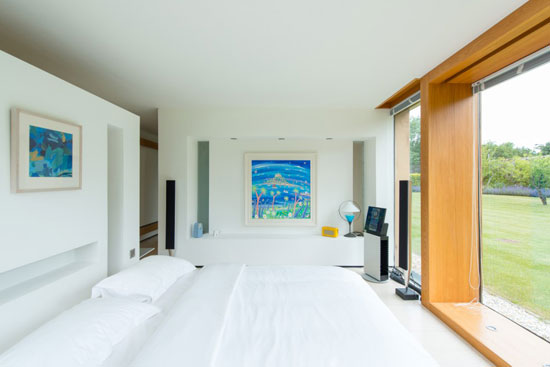 If this is where you want to spend most of your time, offers over £950,000 are invited.
Images and details courtesy of The Modern House. For more details and to make an enquiry, please visit their website.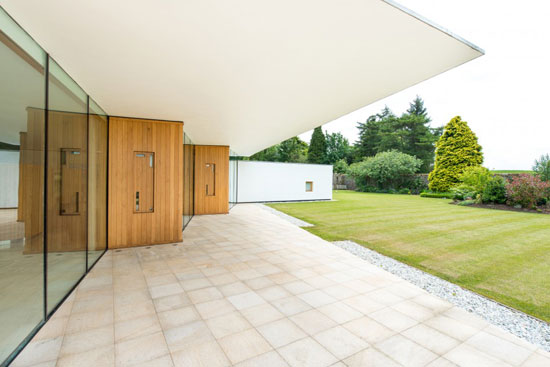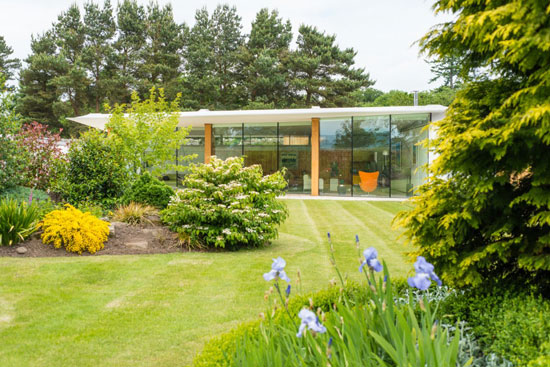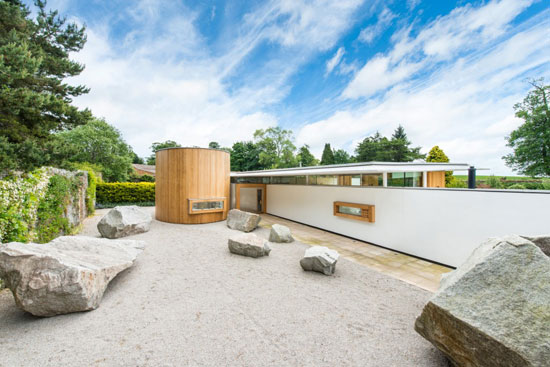 Property Location