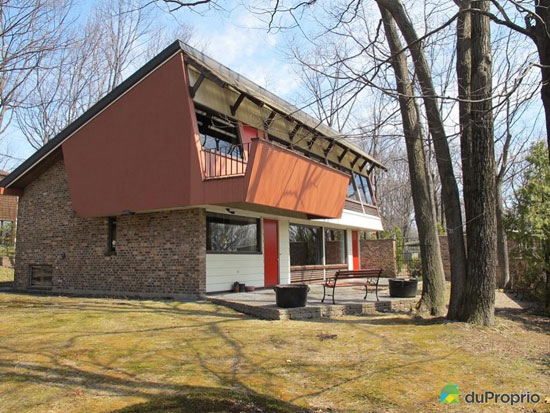 A new location for us, as we haven't spotted anything in this particular country before. But in light of this 1960s Jean-Marie Roy-designed property in Quebec City, Canada, perhaps this is an area we should be investigating more.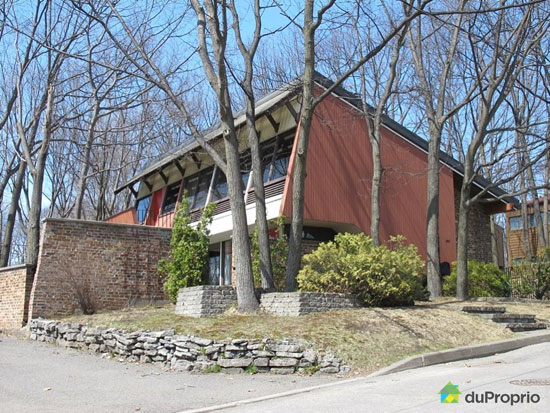 It's an interesting house on many levels, but the originality is what really jumps out at us. The house dates from 1963, with many of the features from that era looking unchanged 50 years on. When we say unchanged, that's exactly what we mean.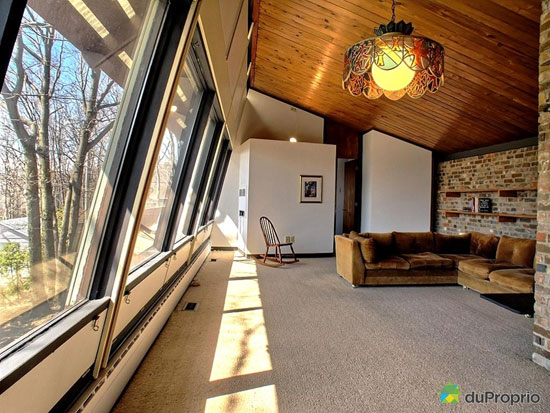 In fact, we don't know where to start. The beams, the exposed brick walls, the spiral staircase, the cedar ceilings, the large windows, the utility area…we really could go on. But the photos probably make the case very well.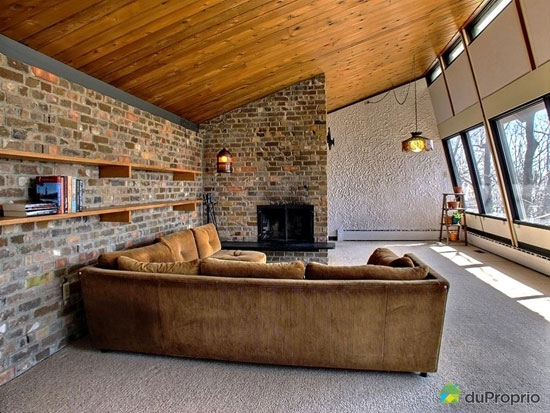 Is it original to 1963 or has someone done a renovation of the original property? There's an argument for both and to be honest, we don't know the answer. But our gut feeling is that someone has looked after what was designed very well.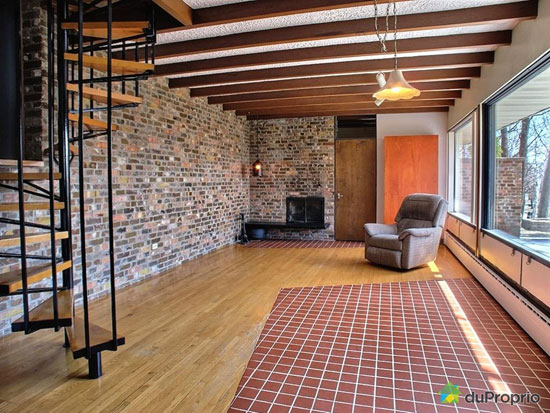 The accommodation is over four levels, with five bedrooms and two bathrooms in the total of 10 rooms. As we said, originality throughout, with seems to extend to the fixtures and fittings. The lights obviously, but also some fitted furnishings and as we mentioned above, that amazing utility area, which could be right out of a period magazine. Love the lockers in there.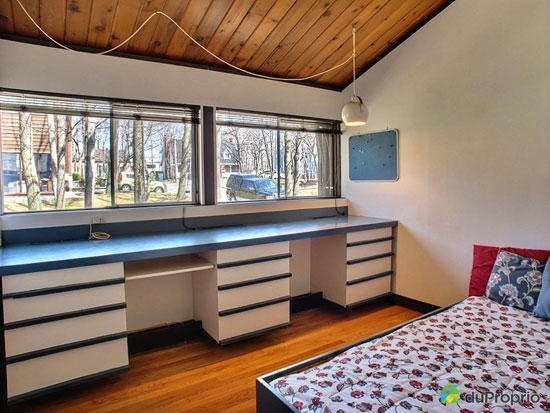 Some land outside, but not a great deal looking at the place on Street View. However, as a bonus, you do get a private terrace area and river views too from the house.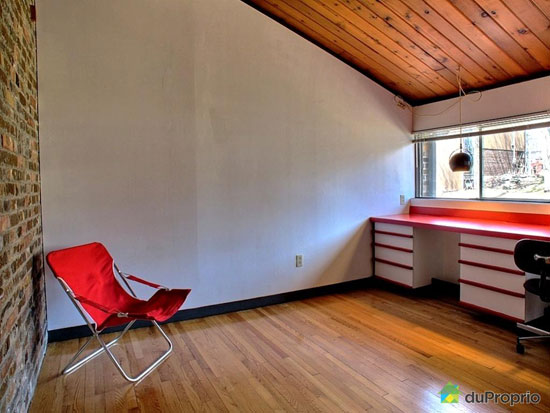 Fancy it? If you do, you'll need to find $445,000 to secure the property.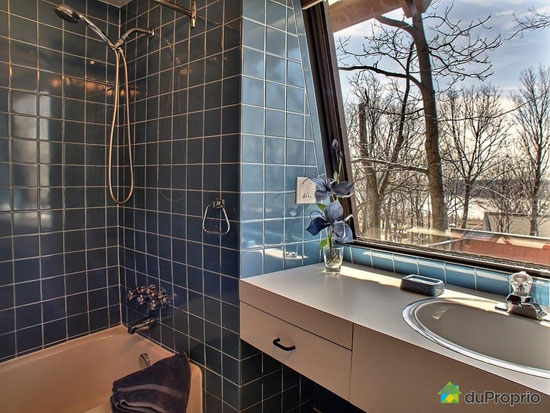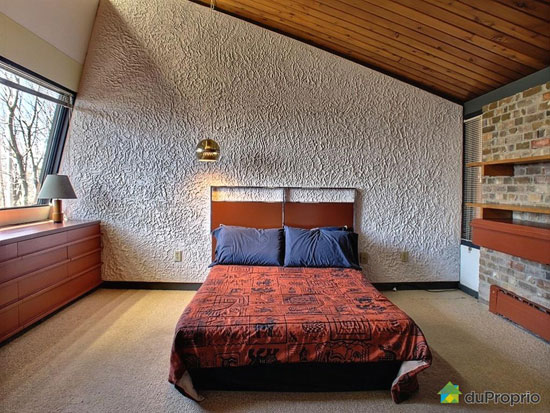 Images and details courtesy of the Du Proprio website. For more details and to make an enquiry, please visit their website.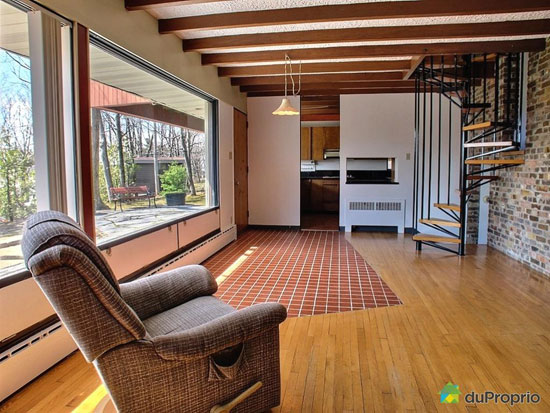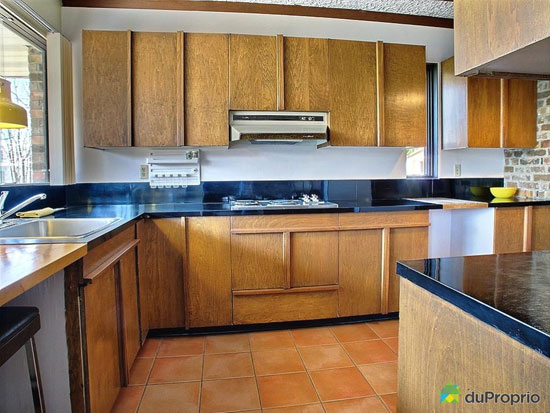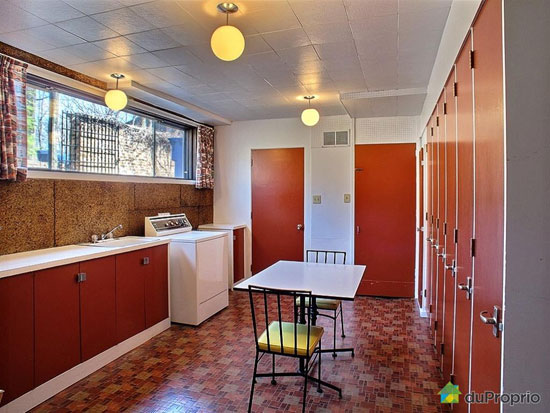 Property Location