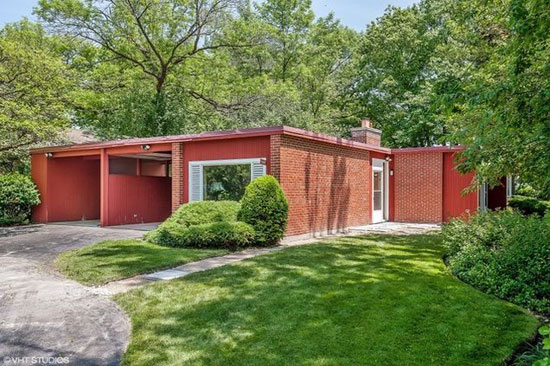 We do love a midcentury timewarp house, which is pretty much what you have with this 1950s Keck and Keck-designed midcentury property in Glencoe, Illinois, USA.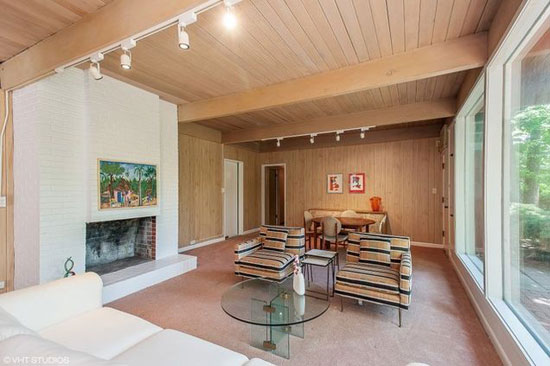 It dates back to 1955 and although some changes have been made since then, most of what you see looks pretty untouched for some years – even decades. So if you like the idea of a modestly-priced, retro-style living space then this could be for you. Well, if you happen to be property hunting in the area, obviously.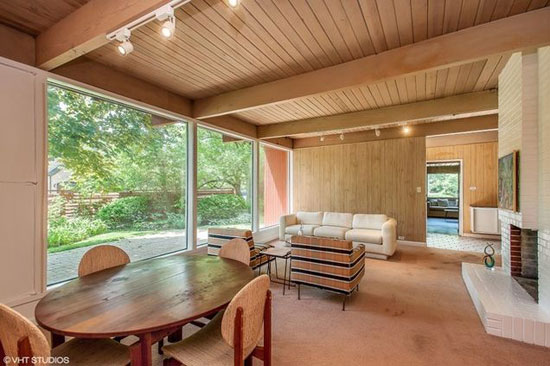 It doesn't really sell itself from the outside, but once inside you'll notice  the beams, the wood-clad walls, the original fireplace, large windows, floating walls, the rather interesting kitchen (check out that built-in TV) and much more. The kind of features that lovers of the era really are crying out for.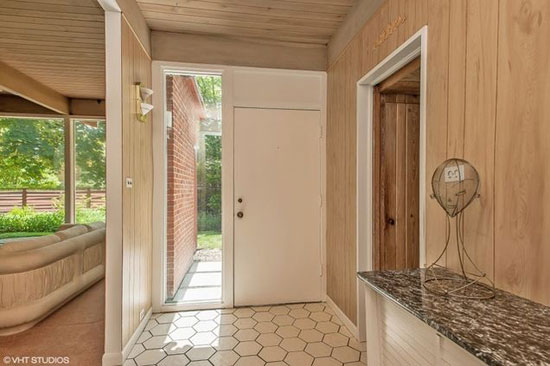 Space is fairly modest, with three bedrooms, 1.5 bathrooms, the dine-in kitchen, fitness room and some open reception space. But it probably has enough for a small family, as well as some garden space outside.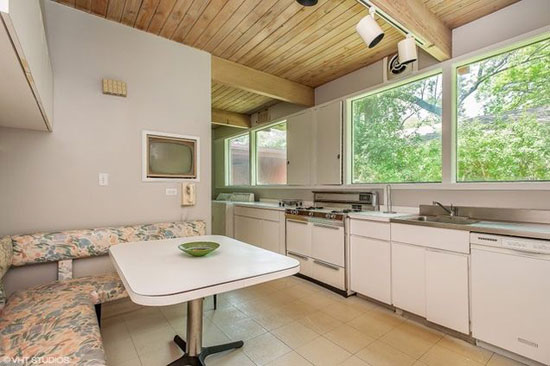 I think the word here is 'potential', using the vintage features and creating something special for the modern era. If you see that potential, the asking price is $469,000, which works out at around £301,000.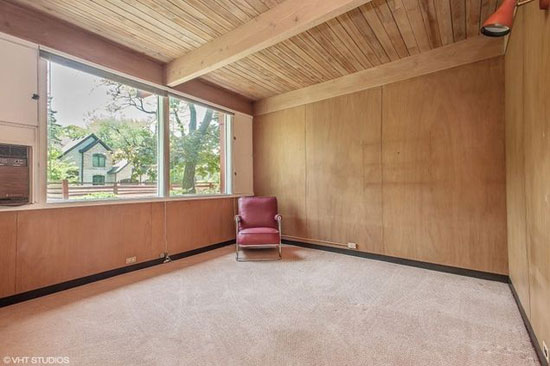 Images and details courtesy of Estately. For more details and to make an enquiry, please visit their website.
Via Curbed Chicago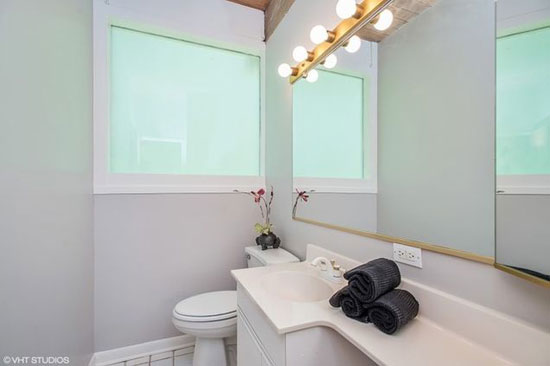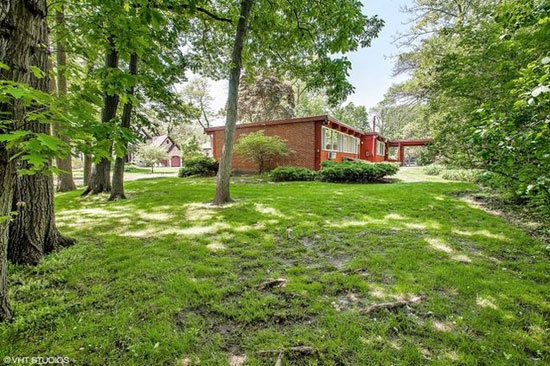 Property Location