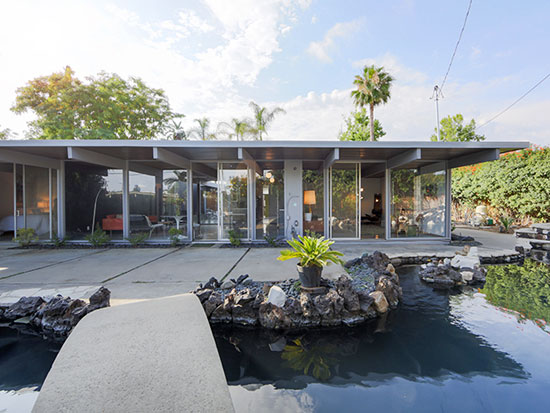 Now this is a stylish home. Oh yes, this 1960s midcentury Eichler property in Orange, California, USA is also for sale.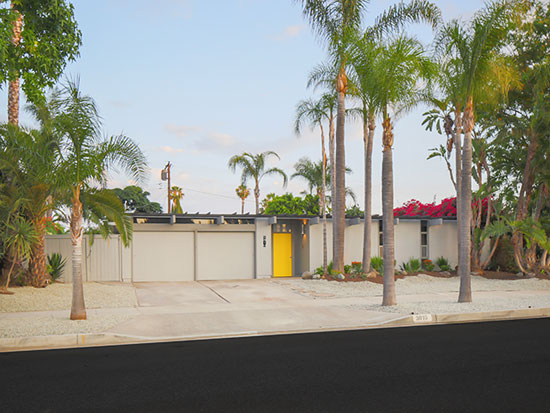 The house dates to 1960, a design by Bob Anshen and Steve Allen for Joseph Eichler and according to the agent, one of the rarer home models and one of the only Eichlers to feature a corner living room with two wall of glass looking out onto the 'custom-design lava-rock waterfall pool'.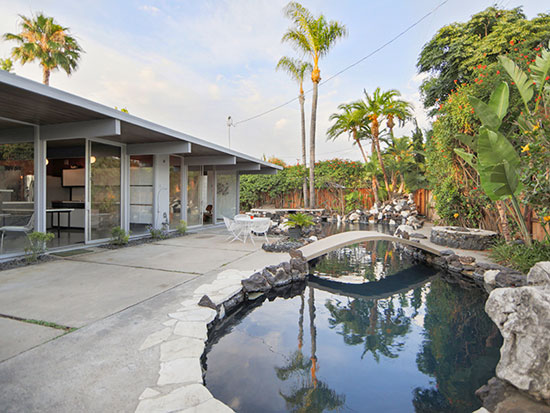 So a great outside / inside social and living space. But when you need to be inside, that more than holds its own too.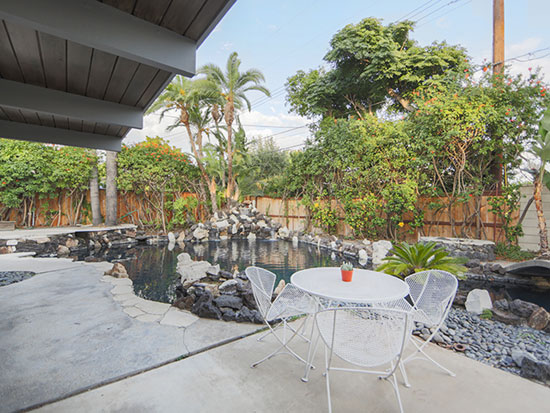 Updated of course, but it is also 'authentic where it counts'. That means refinished original bathroom and kitchen cabinets and of course, those lovely beams. But that is matched with upgrades such as air conditioning and new concrete floors.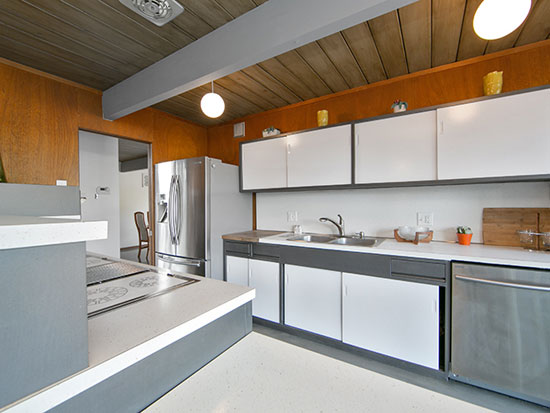 Throw in some period midcentury furnishings and fittings and you have something cool and contemporary, but still unmistakably of its era.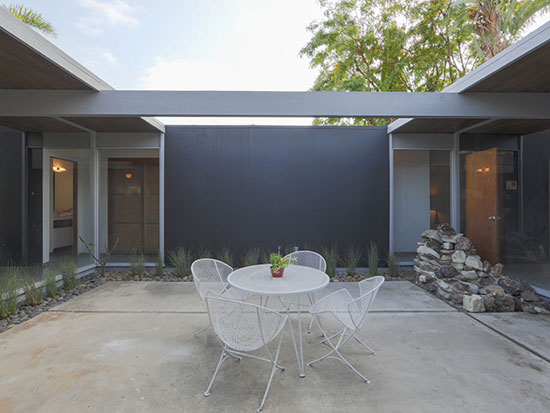 In terms of the specifics of the place, you get around 2,033 sq. ft. of living space, which includes four bedrooms and two bathrooms, as well as the open reception space. The site is around 8,276 sq. ft. and includes the pool, plus two covered parking spaces.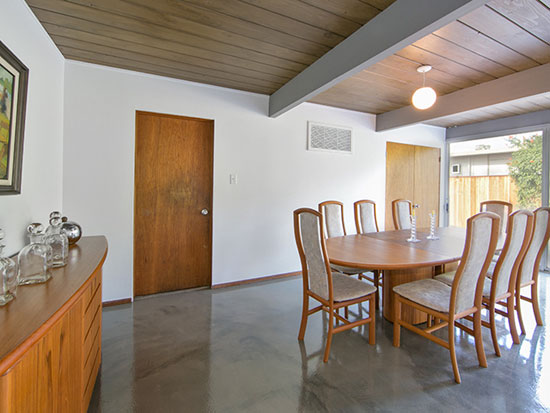 Of course with a house like this the photos say more than the words and stats, so do check those out to get an idea of just what you get. If you like what you see (and we are guessing you do), it is on the market for $890,000.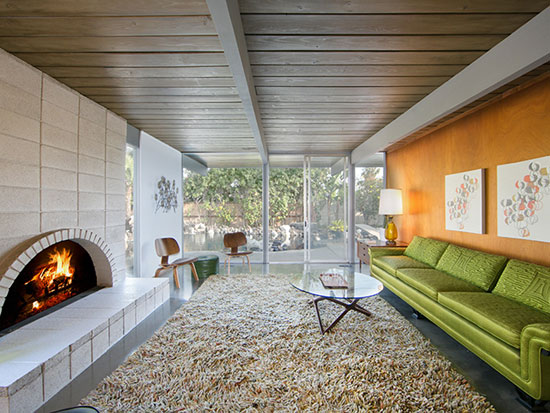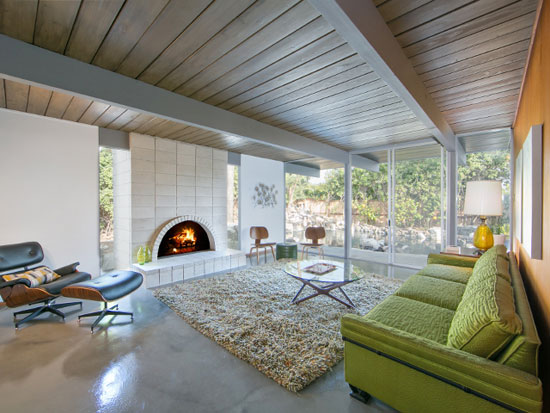 Images and details courtesy of Better Living SoCal. For more details and to make an enquiry, please visit their website.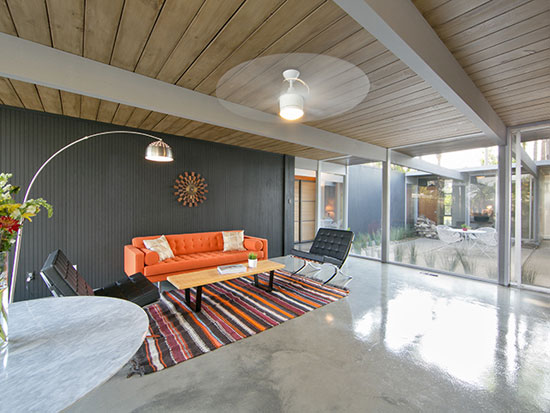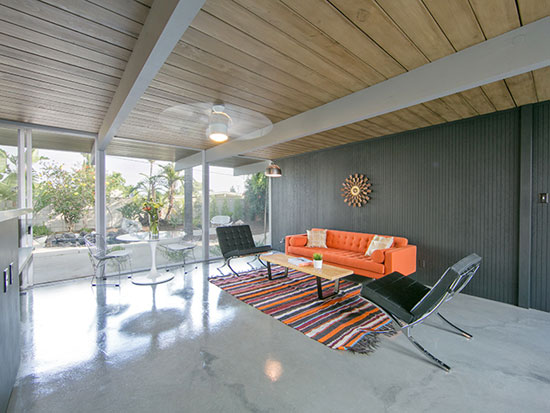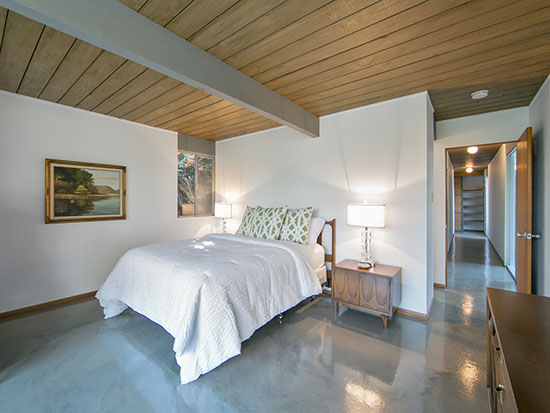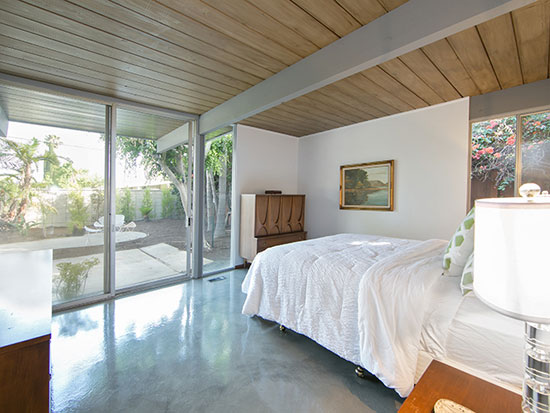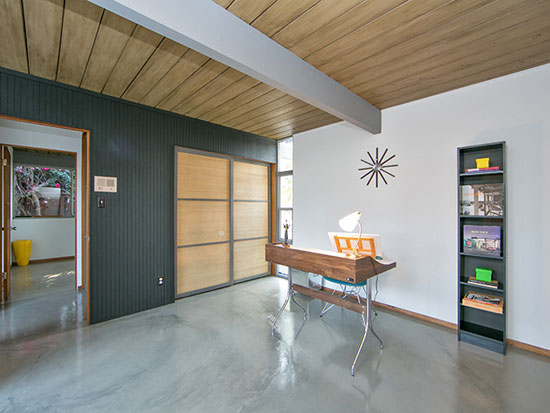 Property Location