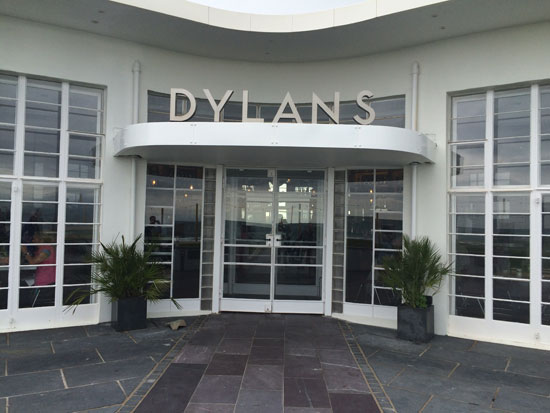 If you wondered why things have been so quiet on WowHaus in the past week, that's because we went on a well overdue holiday. But we still had our eyes open for interesting places to feature on the site. One of which was the newly-renovated Dylan's restaurant in Criccieth, Gwynedd, North Wales.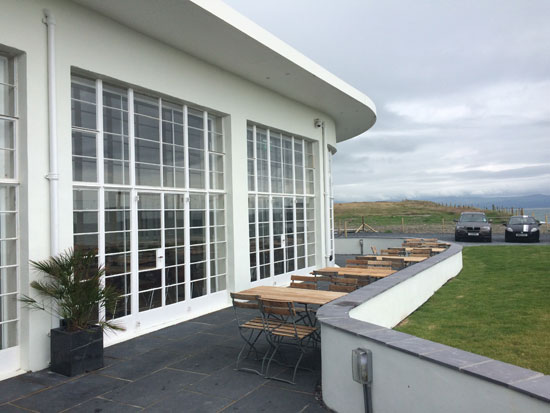 We actually headed down here because we remembered an art deco-style building in rather poor condition. In fact, we half expected the place to be boarded up when we headed to this particular part of North Wales. How wrong we were.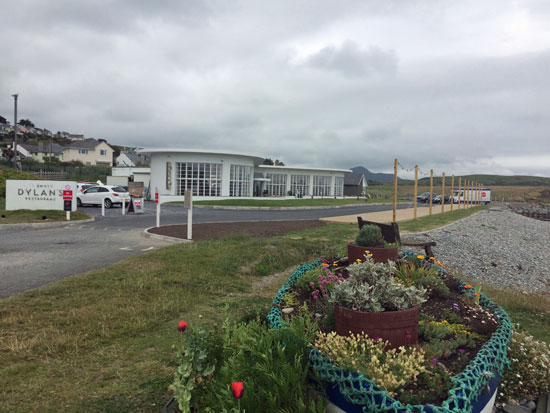 The place has been renovated to an exceptionally high standard and faithful to the original design. A design that's perhaps more recent than you think. It was actually constructed in 1954 using a design from Clough Williams Ellis. Yes, the man behind the nearby Portmeirion village, which was, of course, used as the backdrop to The Prisoner TV series and more recently, Festival Number 6.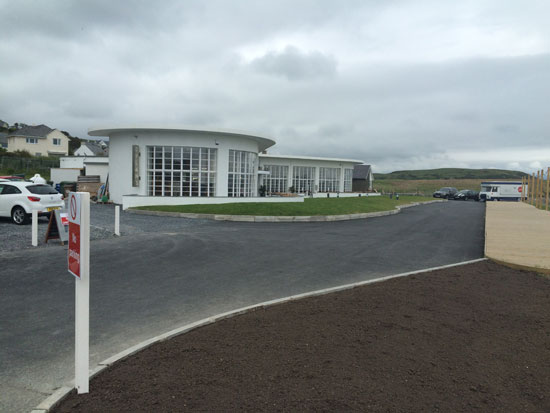 So a nostalgic design when it was built, with the grade II-listed building (known as the Morannedd Café) originally used by Butlins for tea dances and subsequently for other social events.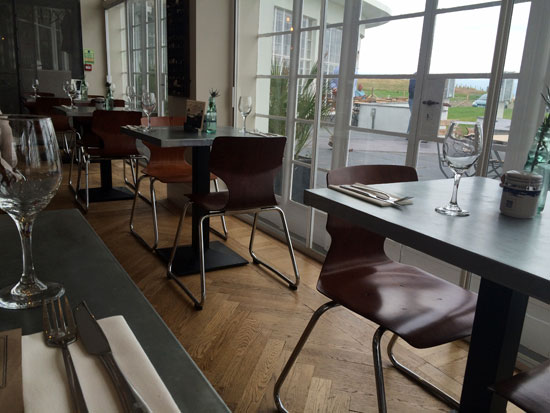 The tenants came and went and the building inevitably suffered. But the fabric of the building, including its distinctive curves and the full-length glazing that looked out to the sea, somehow managed to survive the decades.
The new owners have worked with the original design, adding secondary glazing to maintain the original windows. The doorway has been altered, but only to create an entrance in keeping with the original blueprints of the building.
Inside (internal doors aside) you are looking at a clean, modern eating space, with plenty of seating in the windows, should you want the full effect.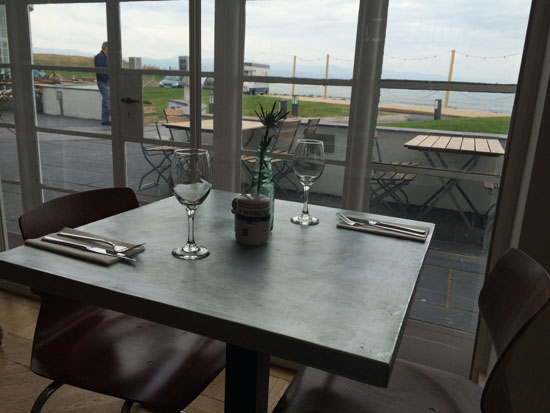 Of course we booked in for a meal and if you like the idea of local food, especially seafood, you are unlikely to be disappointed. Lobster, crab, oysters and mussels head up the menu, but with plenty of other options should you fancy something a little less 'shell'. If you want a look at what they offer, you can see the menu here. But from our experience, the food was top notch.
It is nice to see a renovation done so well and on top of that, a building that looked largely forgotten getting a new lease of life, repurposed for the modern era. Judging by how busy the place was when we dropped in, it was certainly worth the effort.
You can also find out what others think over at Trip Advisor
Thanks to History Points for added background information.
Property Location