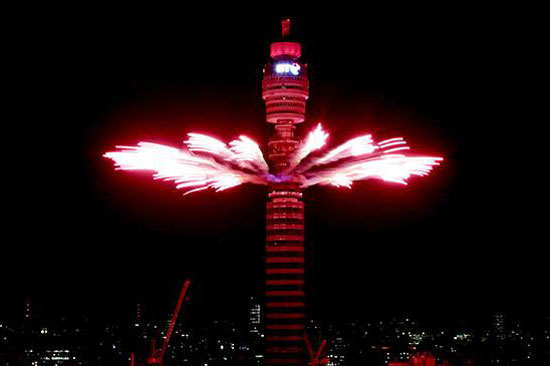 There was talk of a full-time opening of this place back in 2009 under the stewardship of a big-name chef. Sadly, that never happened. Which makes the re-opening of the BT Tower revolving restaurant in July all the more special.
You obviously know all about the former Post Office tower, a dominant presence on the London skyline since the mid-sixties and at one time an option for eating out too, with the 34th floor restaurant once open to the public, courtesy of Butlins. That's not been the case for decades, meaning meals in the wonderful revolving restaurant have been open only to BT staff and a few selected guests.
That is about to change for the 50th anniversary of the tower, BT is running a ballot for access to the restaurant for two weeks in July. If you get in, you'll be able to take up the offer of a high-end lunch or dinner for £49.95 or £67.95 per person.
What does that involve? A lot of eating. You can see the sample menu of the seven-course dinner or four-course lunch here.
Interested? Well, places will be allocated via two ballots:
Ballot one will be open from 22nd June until 29th June
allot two will be open from 30th June until 7th July
The restaurant will be open for you and (and up to three guests) from 25th July.
To enter, you just have to enter some details during those windows, then keep fingers and toes crossed.
If you want to know more or get your name in the ballot, you can do both right here. The latter during those dates of course. Good luck!