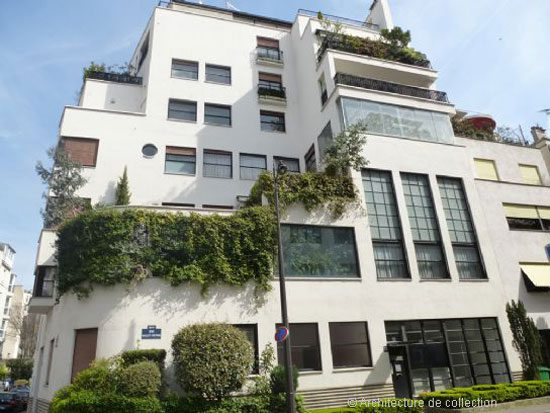 This is a significant building in the city and you can have a part of it, courtesy of this 1920s Robert Mallet-Stevens-designed modernist apartment in Paris, France.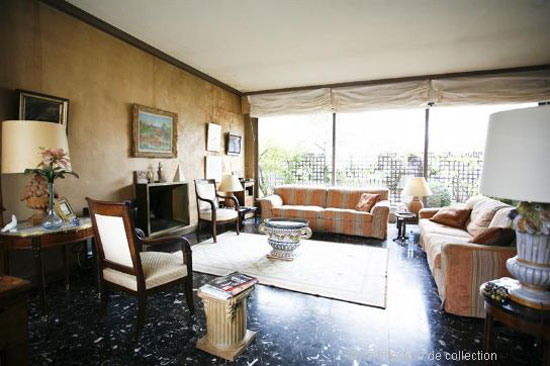 The apartment dates from and is to be found on the appropriately-named Rue Mallet-Stevens. It is on good company too, with designs by Peter Patout and Le Corbusier alongside Robert Mallet-Stevens works in what is said to be the focal point of modern movement architecture in Paris.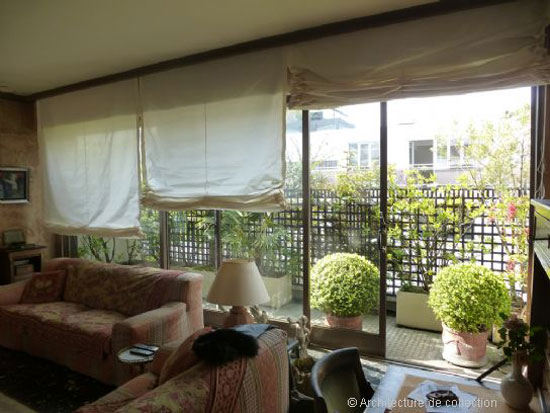 If that's not enough pedigree, some of the detailing in this building was down to Jean Prouve. So two icons to namedrop when friends drop by.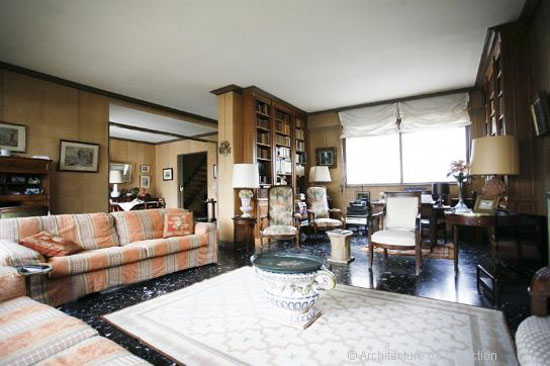 This is a duplex apartment, covering around 157 sq. metres of space. The lower level has a large lobby with a suspended staircase and a double through-reception that opens onto a balcony terrace. That reception space houses the dining room, living room with fireplace and library, an office and a kitchen opening onto the terrace.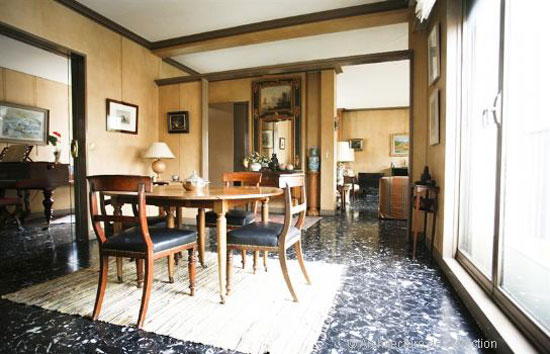 The first floor is the 'sleeping area' with the master suite and its bathroom, two rooms with balconies, an office and a bathroom. There's also a basement too.
Original features within all that, including the marble floors, suspended stairs, glass doors with brick partition, the large openings and windows and the teak integrated storage. The public areas are something special too.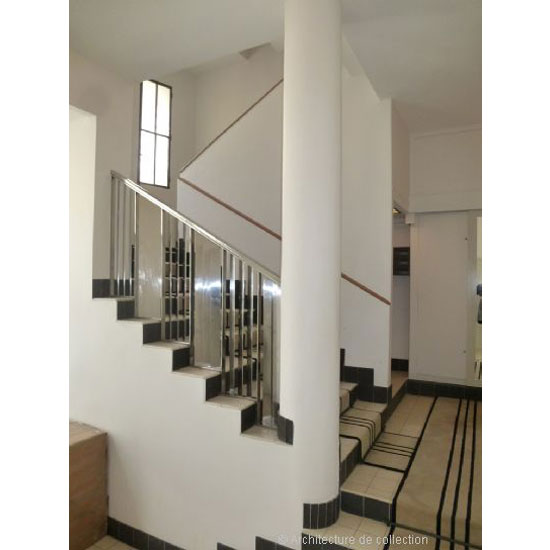 Of course, this is prime Parisian space with an architectural pedigree, so it is never going to come cheap. €1,890,000 is that asking price.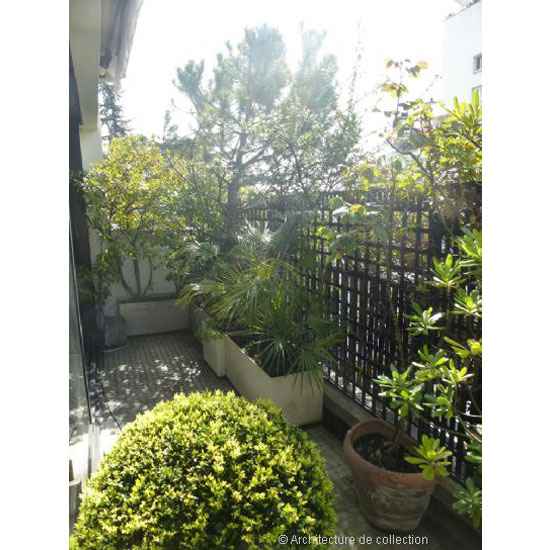 Images and details courtesy of the Architecture de Collection website. For more details and to make enquiries please visit their website.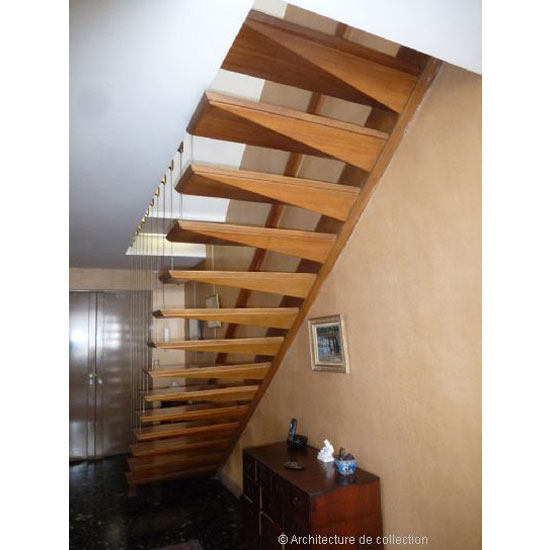 Property Location