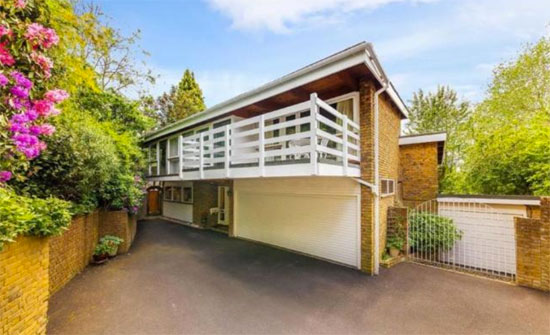 Huge thanks to Michael for letting us know that a partner to a house we have featured in the past is now up for sale too. This 1970s B. J. Duffy-designed midcentury modern house in Welwyn, Hertfordshire.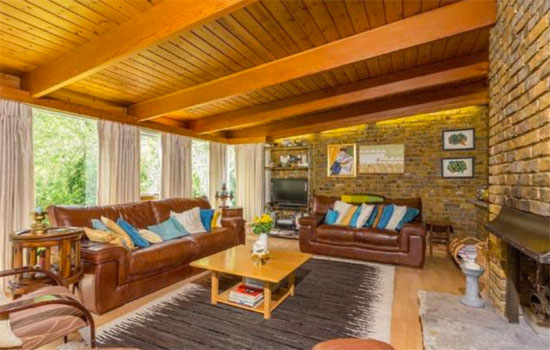 There are both similarities and differences between the two, but overall not a great deal of difference in terms of the overall stricture of the 1974 builds. According to Michael, the architect moved into the one featured previously, with the builder taking up residence in this one back in the 1970s. Things obviously moved in different directions at that point.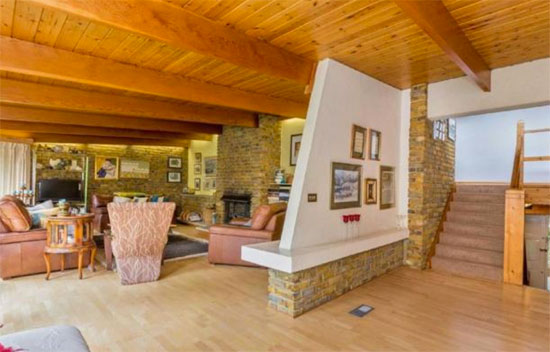 The previously featured house has had a midcentury makeover in the fairly recent past and looks stunning for it. This one, although updated in places, is still faithful to its 1970s roots.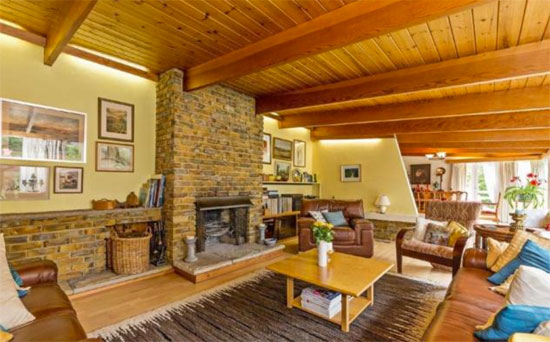 If you prefer the makeover (which is now sold I believe), you can always use that for inspiration when making this place over. If you like the 1970s vibe, just keep it in. But all of that is for further down the line. Let's focus on the house and its potential first.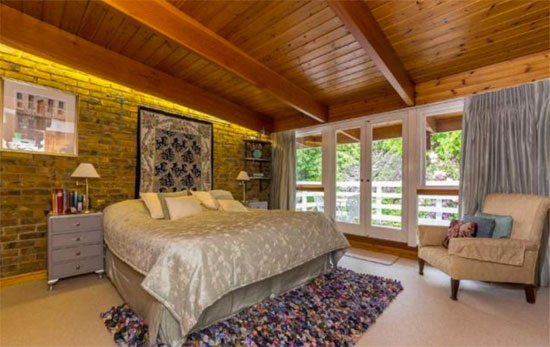 Found in what is described as a 'wooded location' and with 'easy access to protected woodlands', the house still has many of its desirable features, including the beams, large windows, parquet flooring, exposed stoned walls and the balcony area for example.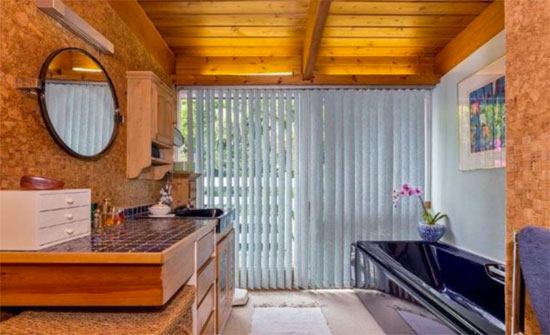 For lovers of 1970s originality, the sauna and bathrooms have no doubt caught your eye. It needs some updated regardless of your love of that era, but it seems to be all about finishes and decor. Nothing has changed to a great degree in 40+ years.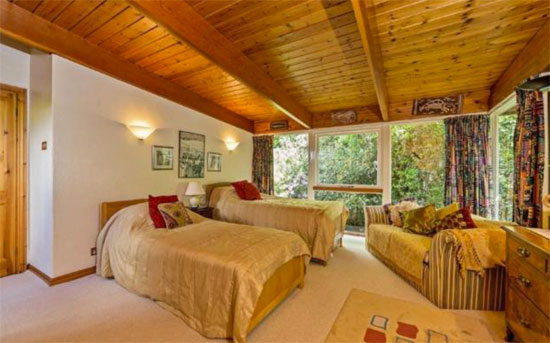 Good amount of space too. Head into the entrance hall (with cloakroom) on the ground floor and you will find access to a dining room with floor to ceiling windows and double doors through to the roof terrace. That in turn leads into the lounge with full length picture windows and feature open fireplace. Also accessible here is the kitchen / diner, the utility room and an integral garage.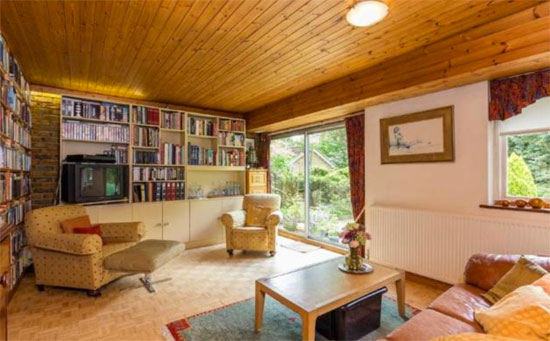 On the top floor of the property is the master bedroom with en-suite bathroom, a second bathroom with en-suite shower room and a third bedroom. Head down to the lower ground floor and you will find a family room with access to the patio, an inner lobby leading to two further bedrooms and a family bathroom.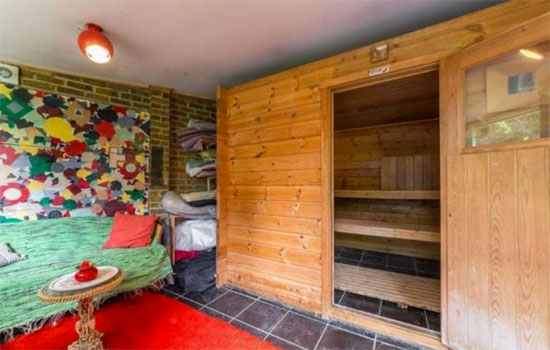 Outside is that patio area, a games room / sauna room with seating area plus front and rear gardens. There's also a drive for parking several vehicles.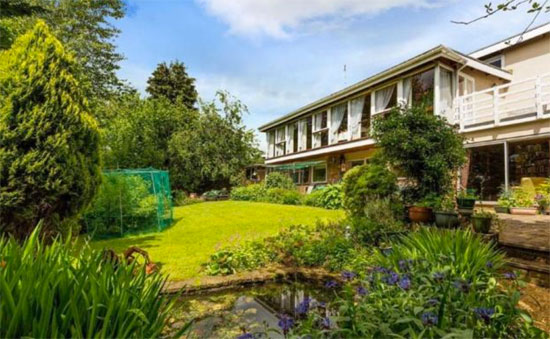 The guide price is £825,000.
Images and details courtesy of Cassidy and Tate. For more details see the listing on Rightmove or contact the agent for more details and to make enquiries via their website.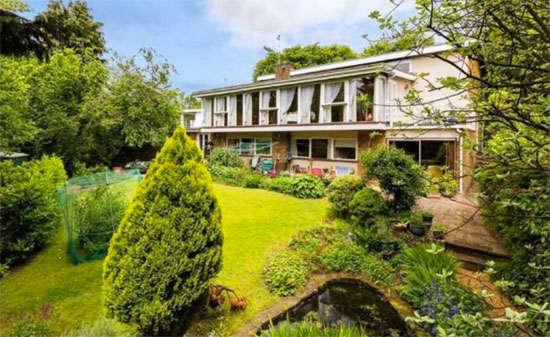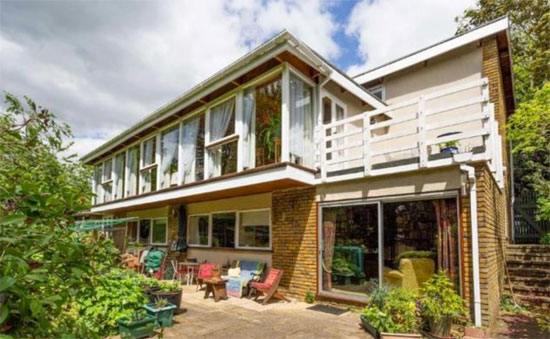 Property Location