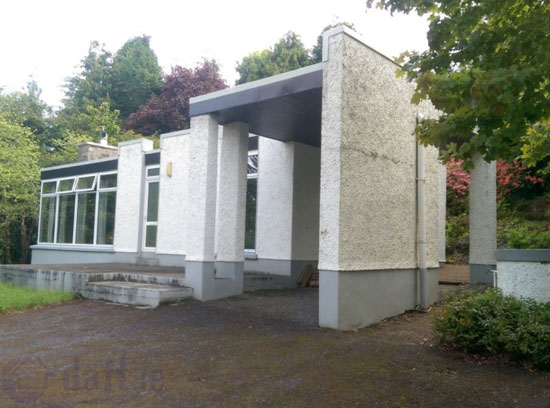 Big thanks to John Kiely for letting us know about this 1960s Kelly, Barry & Associates-designed modernist property in Dromgarriff, County Cork, Ireland, which is up for auction with an incredibly low guide price.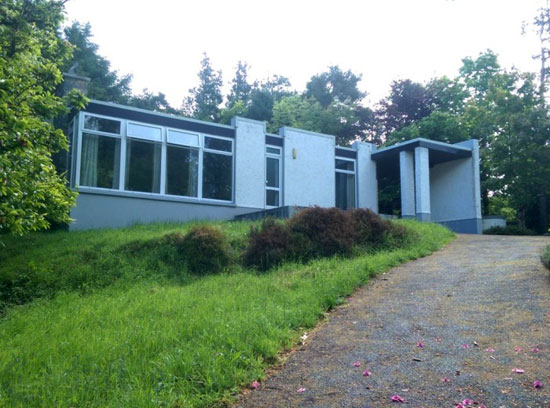 It is a single-storey property, designed by Cork-based architects Kelly, Barry & Associates and intended as a 'minimalist and low maintenance home'. Presumably a holiday home too.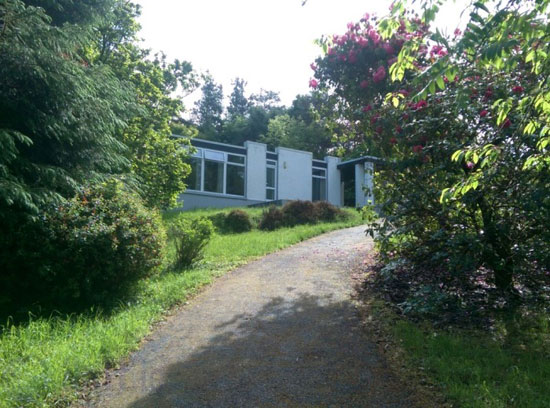 Packed with originality too. Very little has changed here since the property was completed in 1970. A look at the photos tells you as much, not to mention the furnishings, which are also available by separate negotiation to the successful bidder.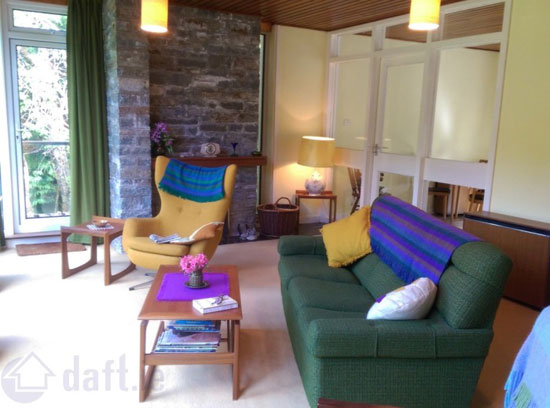 That distinctive 1960s facade, the large windows, exposed interior brick walls, wood panel ceilings, light fittings, kitchen units and bathroom – this is either someone's 1960s dream or nightmare, depending on your love of the era. But if you are considering this, we would guess at the former. The windows have been (sympathetically) upgraded to double glazing though, which is likely to be a bonus outside summer.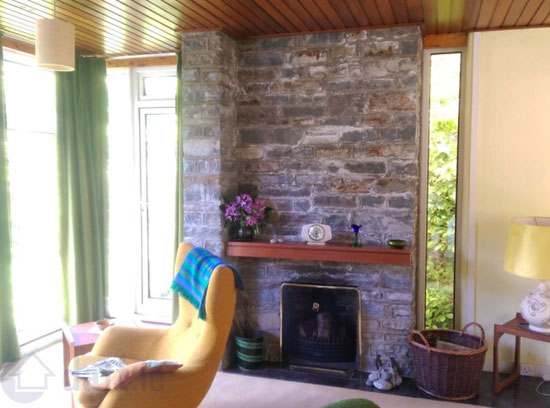 The house sits on half an acre of land on a sloping site and with access via a private road. Add in a woodland garden that fits into the local landscape and you can imagine the privacy you will experience here. The house is also designed and positioned to make the most of the natural light too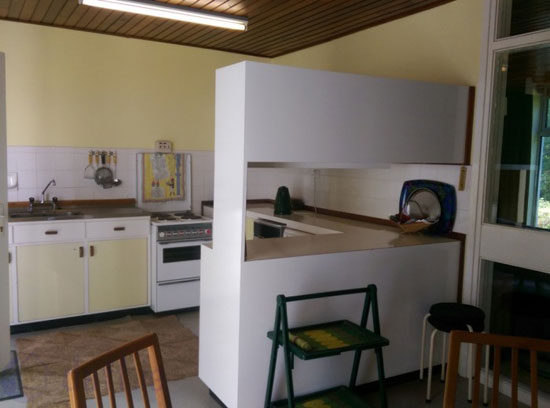 Living space is 908 sq.ft. (approximately) with additional overhang car port, outbuildings for services and storage and large white terrace. Once inside you'll find a lounge with natural stone fireplace and side door to garden, a hall with built-in cupboards, the kitchen / diner, bathroom and two double bedrooms with floor to ceiling wardrobes.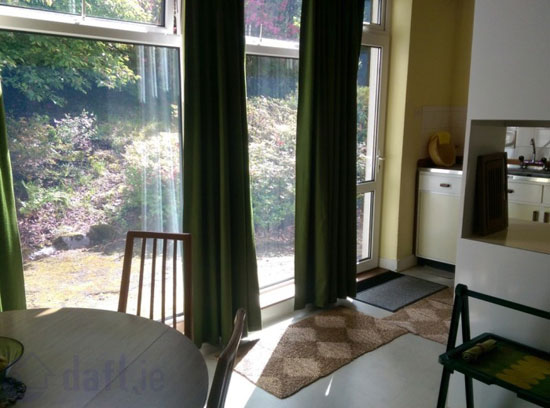 Whether there is work to do isn't obvious, although the agent adds that the house has been 'magnificently maintained', so perhaps less than you think. But you obviously need to do your own investigations on that front before you bid.
Talking of bidding, the auction takes place at the Rochestown Hotel in Cork on 9th July 2015 from 7pm. If you can't make it, I'm sure you can work with the agent to put in your bids. The guide price is €69,950, which works out at around £50,947 at the current exchange rate.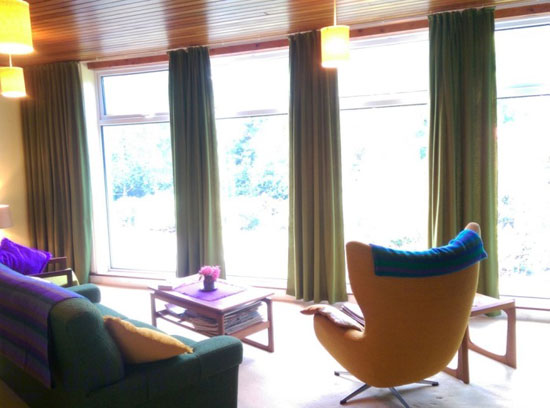 Images and details courtesy of Daft.ie. For more information or to make an enquiry, please visit their website.
Alternatively, you can bid and watch progress via the I Am Sold website online.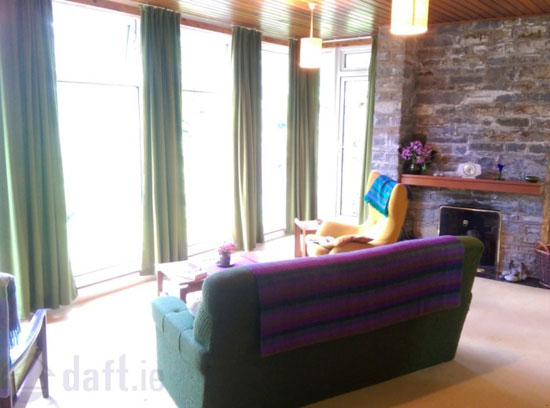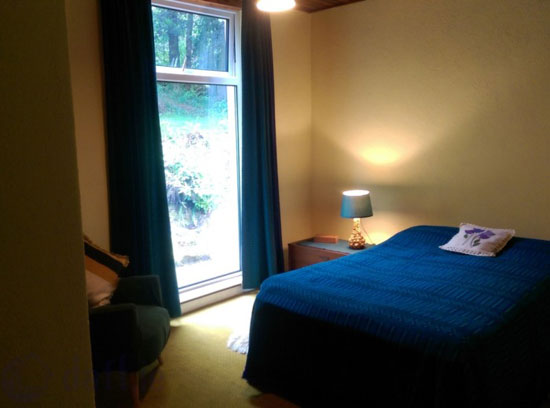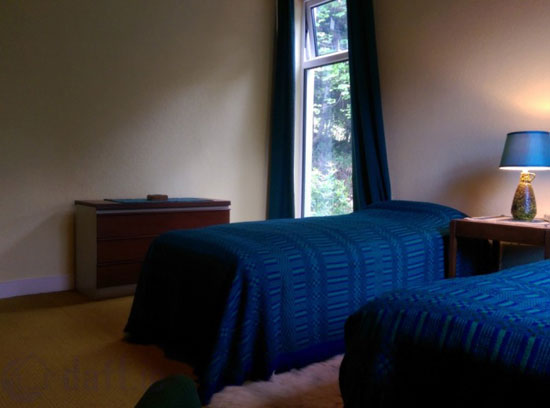 Property Location