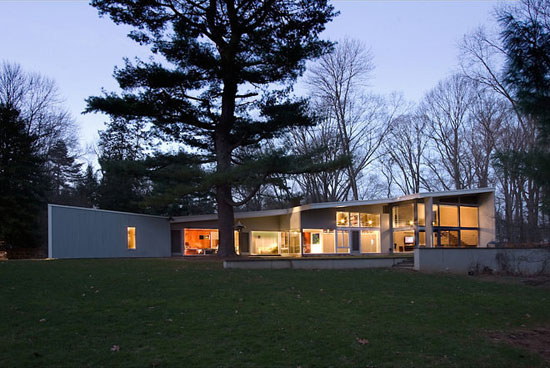 An interesting design for various reasons, but we love this 1950s Marcel Breuer-designed The Lauck House in Princeton, New Jersey, USA purely because it's a stylish piece of mid-20th century domestic architecture.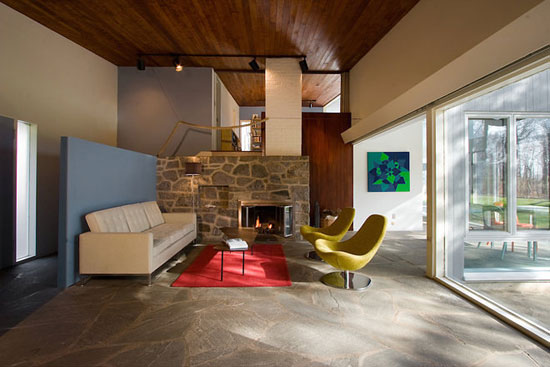 But a good back story always helps, so here it is. According to Curbed, Philip Johnson commissioned a set of 'exhibition houses' for MoMA's sculpture garden back in 1949, intended as an 'economical solution for an individually built, architect-designed country home'. Marcel Breuer designed the first of those houses (bought by the Rockefellers), with this one a commission based on that design.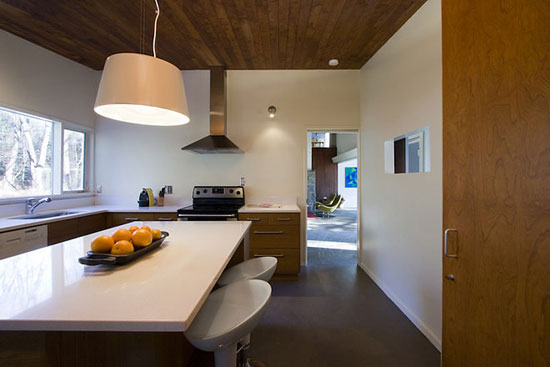 The Lauck House was built on four acres in Princeton, New Jersey and with all the key features of that original build – including the butterfly roof – and with what's described as a 'bi-nuclear', allowing the house to grow with the family, with the option of creating 'apartments' at each end of the property.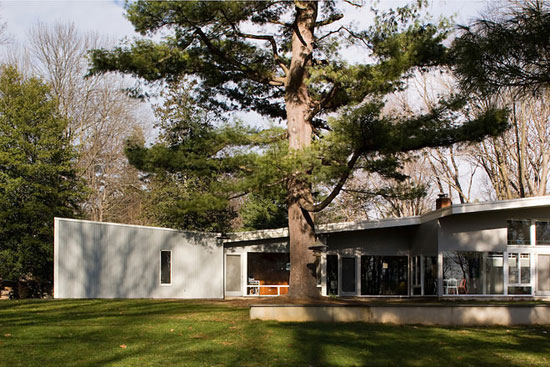 Things have changed a little since, with the addition of a glazed double-height extension to one side, but generally you are talking about a house that looks very much in keeping to the one built back in 1950.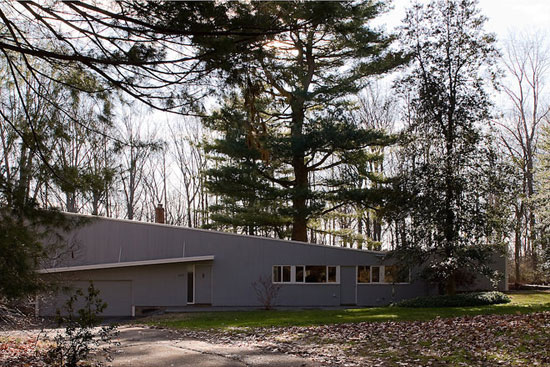 Indeed, features like that butterfly roof as well as the centrally located kitchen, projecting parapets, the original Breuer stairs and rope rail, the vertical wood interior and exterior siding are all still present and looking good.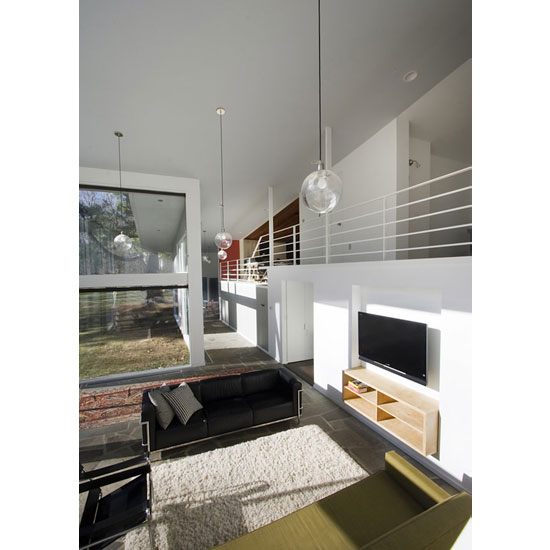 Much of that is down to the extensive renovation / preservation work undertaken by the current owners from 2009 onwards. Check out the images to see that lovely marriage of the original and the contemporary, which is never easy to pull off.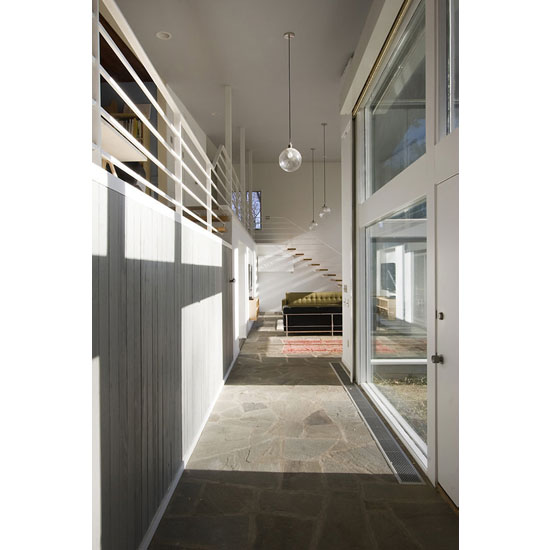 As for space, that's down as 3,800 sq. ft. and including nine rooms. Four bedrooms, four bathrooms, a studio, a playroom, living room, family room and the kitchen, with as two car garage finishing things off.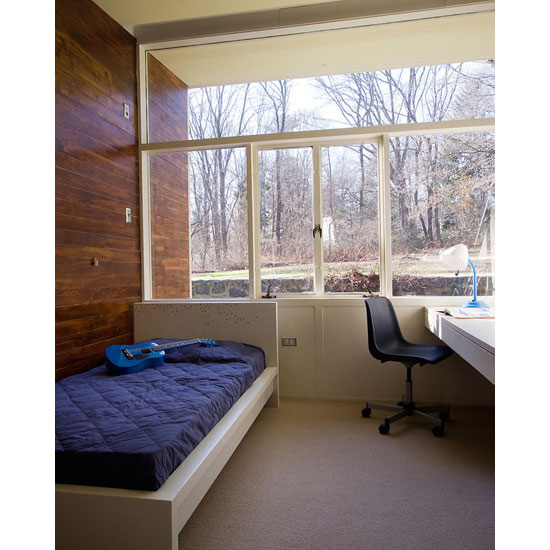 A stunning piece of 1950s modernism which can be yours for $2,000,000.
Images and details courtesy of Architecture For Sale. For more details and to make an enquiry, please visit their website.
Via Curbed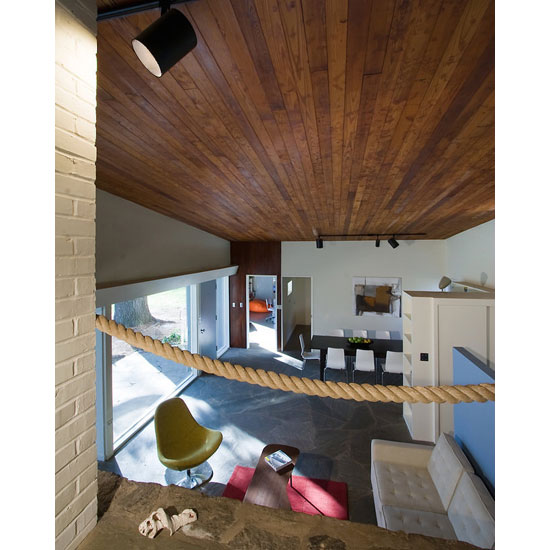 Property Location