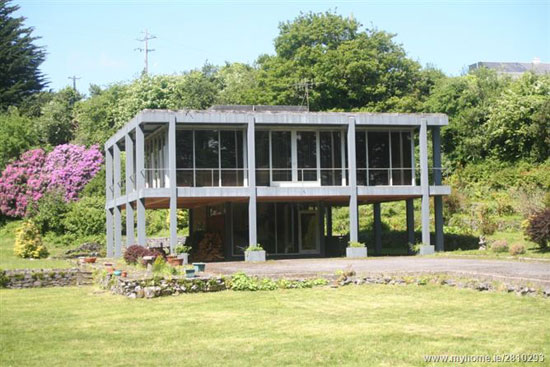 Now we are putting the pieces together a little for this one, but we do believe this is a 1970s Don O'Neill Flanagan-designed modernist property in Oughterard, near Galway, Ireland. Thanks to Mark Powell for the tip off.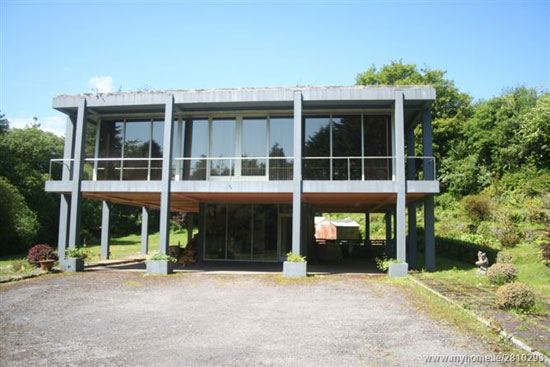 The house apparently dates back to 1970, when it was apparently built for a wealthy Dublin family, presumably as a weekend or holiday retreat.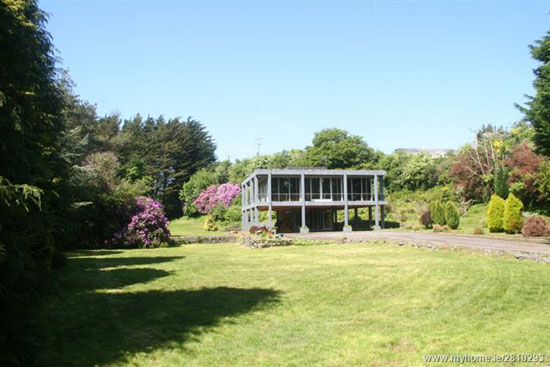 It looks a strange and wonderful place now. You can only imagine what the locals of the area thought when this appeared 45 years ago. Although with so much land around it, the house might well be hidden from public view.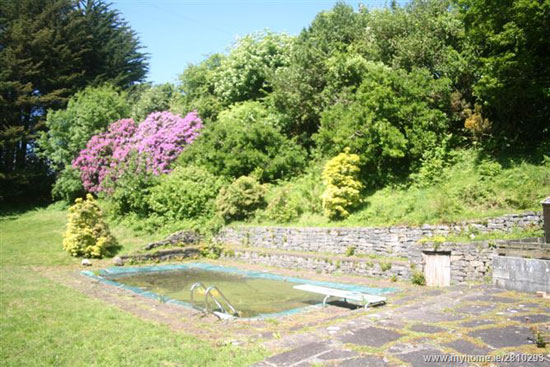 You get over two acres of land with this place, as well as your own private mooring. So ideal for getting away from it all. There's also a swimming pool too, but judging by the photos, you might want to get some work done on that before you dive in.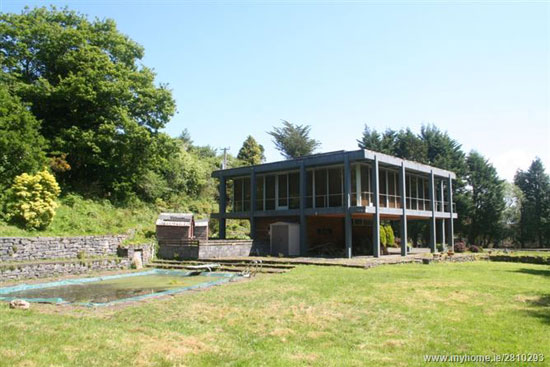 In fact, the whole place probably needs some work. Obviously we can't say for sure whether that involves the wonderful reinforced concrete, steel and glass structure (we will leave that to a surveyor). But the finishes inside might well need some updating.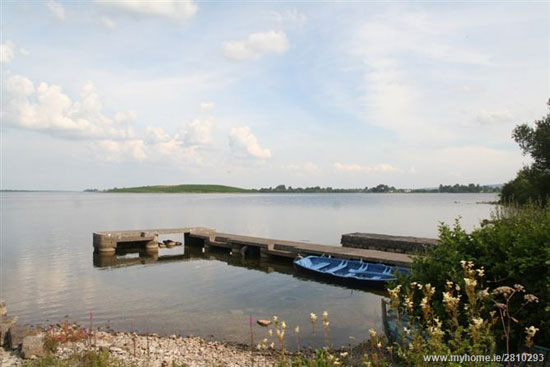 Saying that, someone has obviously updated the kitchen recently and possibly the flooring too. There are some wonderful period features and fittings to play with too, including the internal doors and stairway. So maybe not as much work as you think? Again, you'll need to view to work that one out.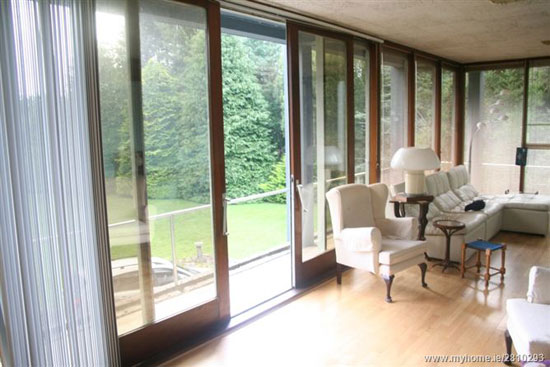 When you do, you can also see if the living space work for you. The  architect's design puts all the main accommodation on the first floor, with just the entrance hall and a utility room on the ground floor.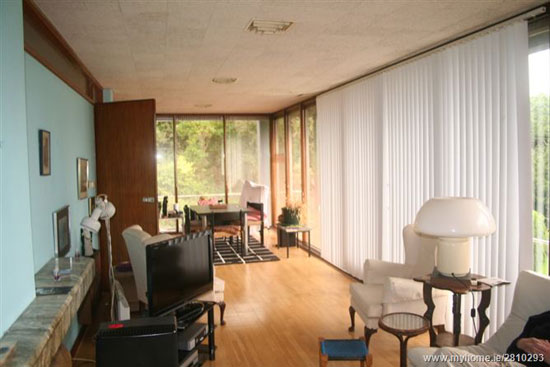 Head to the first floor and you'll find that main space, with sliding doors off each room leading to the full walk around balcony and electric powered under floor heating to keep you warm in the winter. On this floor is a kitchen / dining area, a living / dining area, storage areas, bathroom, two bedrooms and a master bedroom with en-suite bathroom.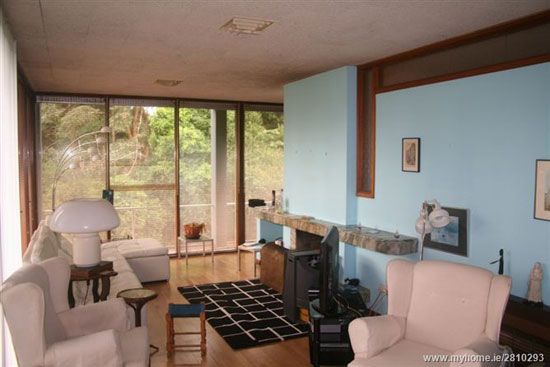 If that's not enough, there is the option to convert the lower level to something more substantial, subject to planning permissions.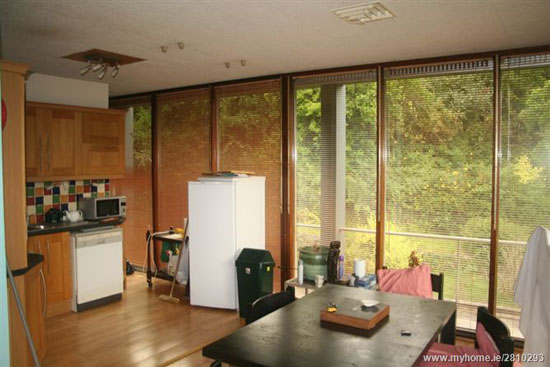 The house is on the market for €275,000 if you want to take it on. Hopefully someone will, as this place deserves it,
Images and details courtesy of DNG Martin O'Connor estate agents. For more details, enquiries and to book a viewing, please visit their website.
Property Location