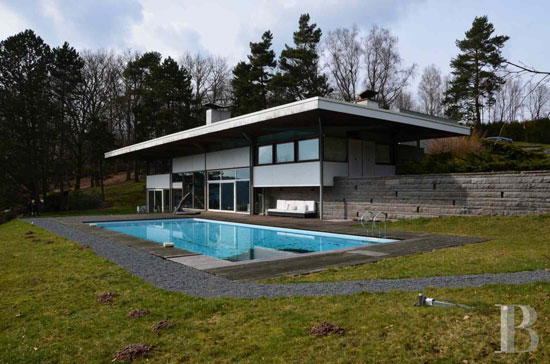 An interesting house, with much of this 1960s Dominique-Alexandre Louis-designed modernist property in Epinal, Vosges, eastern France seemingly untouched by time.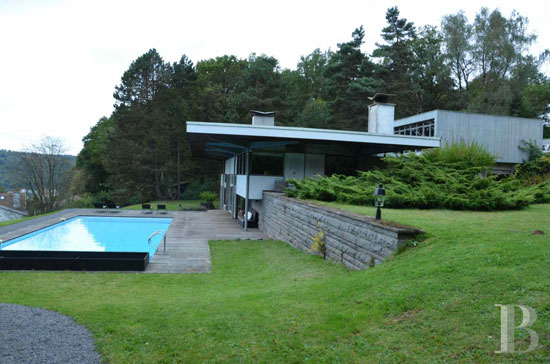 Dominique-Alexandre Louis is a former pupil of Jean Prouvé and an architect with a strong reputation locally, producing eye-catching commercial and domestic designs around the Nancy area between 1953 and 1971. We are guessing that this is one of his 1960s builds.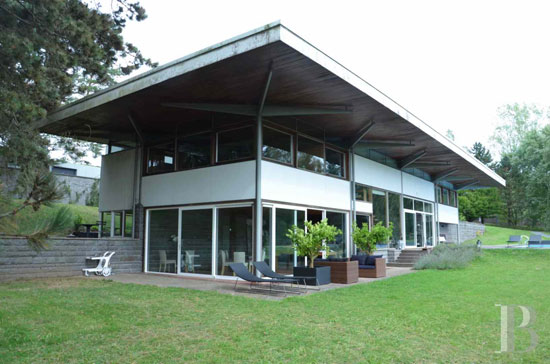 According to the agent, all of his private house designs are characterised by 'light structural frames made of steel' which maximise the internal space, with picture windows on all or part of the south-facing facades to boost the light.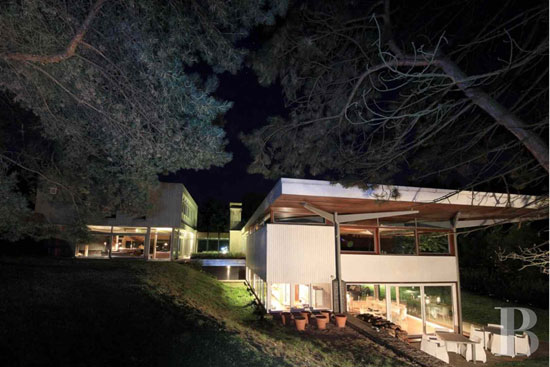 As a result the large living rooms on the ground floor are 'bathed in light' and mixed with the use of wood for the ceilings and exposed stone walls, help to create 'a pleasant feeling of natural warmth' within the property.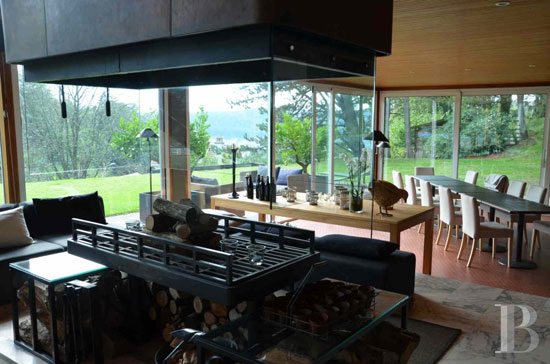 We love those huge living rooms, which are so of their time, as are the stairways that lead to the upper floor space. Up those stairs you will find the libraries and bedrooms are upstairs, with light there boosted by glazed fanlights.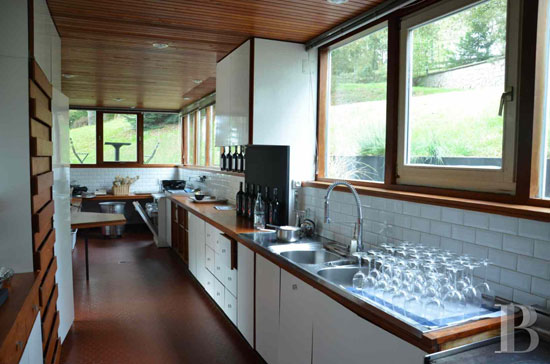 Probably worth mentioning that much of the space looks original, but a closer inspection suggests renovations and updates too, not least when you get to the kitchen and have a good look at some of the finishes. The character is still very much intact though.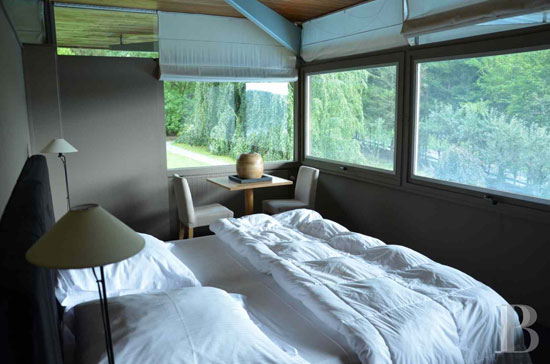 In terms of the layout, that's effectively over two separate, two-storey buildings that 'follow the contours of the land' and are joined by a glass corridor. There's also a swimming pool in front of the picture windows of the lower house, a two-car garage and a 'vast area' for more parking. Plenty of gardens too.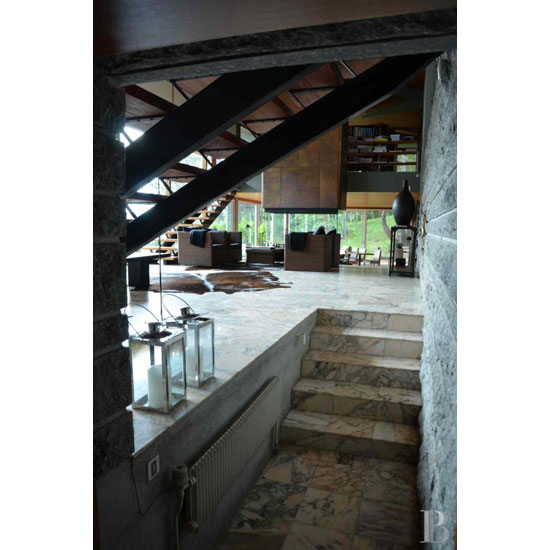 The ground floor of the lower house includes a large lounge / dining room which takes up two thirds of the width of the building and has a suspended fireplace and a marble floor in the lounge section. There's also a 'cellar' type bar on this floor, along with the kitchen.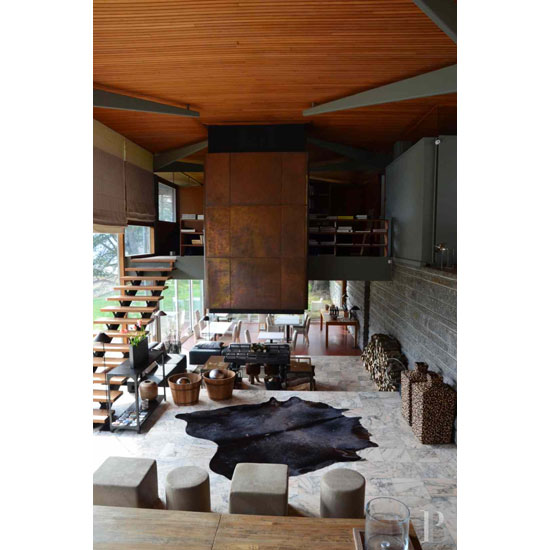 On the first floor of the lower house, via that wonderful staircase, is a library area, laid out on a balcony overlooking the lounge, plus a large bedroom with an adjoining bathroom, two more bedrooms and a bathroom.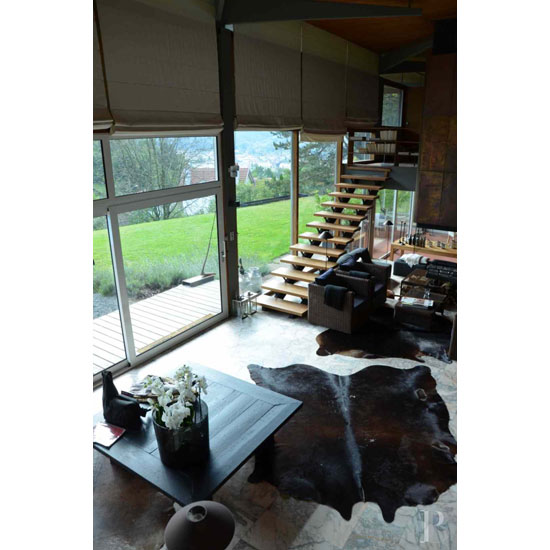 Head into the higher house on the lower level for a large lounge, with a stairway leading to a landing, a bedroom, a keep-fit area and a bathroom.
A wonderful living space, which can be yours for €980,000.
Images and details courtesy of Patrice Besse. For more details and to make an enquiry, please visit their website.
Property Location